You know India right. It's a country where faith in superstitions and astrology holds good, more than any logic and rationale. But that's not something to feel morose about. India is also fast adapting, inventing and reinventing new forms of "beautifying" oneself, either naturally or through scientific products and procedures.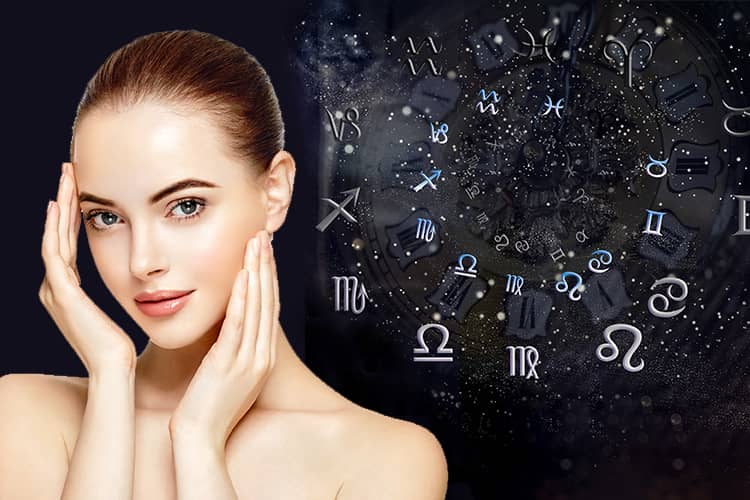 Coming to the field of Astrology, it is governed by zodiac signs. And when we talk of the zodiac word, we think it is one of those astro speak and horoscopes which get published in the newspapers, magazines or shown on channels and radio. But if you talk to astrologers, they feel that our zodiac sign relates to something more and interesting than just our love life, health and career progression.
The hint – our zodiac signs can actually throw some light on our beauty routine as well.
Sounds strange, na? Its like this.
All the zodiac signs are dominated by four elements Fire, Water, Earth and Air. When our skin cells get stimulated thanks to the zodiac stones, this increases the skin cell turnover to speed up the repair and helps reveal smooth and radiant skin. This is what Zodiac Facials is all about.
And which beauty house brings zodiac facial – the revolution in skincare? None other than the prestigious and established Vandana Luthra's VLCC brand which is an expert in skin care, not only in India but in overseas markets as well.
Are there any special products used in Zodiac experience?
Yes, there is Cleanser, Serum, Pack. All of them are charged with precious gemstones which has a suitable and impressive effect on the individual wearing it.
Clarifying things, the zodiac facial procedure is performed using products based on one's zodiac stone. Example, if Aries is your sun sign, then VLCC Zodiac Facial Diamond will be best for you, as diamond is your zodiac stone.
By now, am sure most of you have a ready list of queries on this unique facial experience. I will answer it step-by-step having taken inputs from stylewhack as well.
FAQs On Zodiac Facial:
Read and share:
Q. 1 What is VLCC Zodiac Facial all about?
A. VLCC has come up with facials not just for one zodiac sign, but all. All these facials are infused with the Bhasm (meaning ash) obtained from the birthstone related to the zodiac sign. The activated Bhasm works on the skin to give your face the much-needed energy boost and glow. This means every facial kit is designed according to the individual zodiac sign with the properties of the respective zodiac sign. You can say, VLCC's zodiac facial is tailored for your birthstone.
Q. 2 What are the stones used in a VLCC Facial?
A. VLCC Zodiac Facials is a standard facial, but with stone-specific kits. They have the following stones – Emerald, Pearl, Diamond, Opal, Ruby, Aquamarine, Peridot, Sapphire, Topaz, Turquoise, Garnet and Amethyst. All these work great on skin and give the much needed glow. There are a total of 12 different kits, with each zodiac sign assigned a specific stone.
Q. 3 What skin types are good for Zodiac Facial?
A. Except acne prone skin, a Zodiac facial from VLCC caters to all skin types dry, oily and combination skin. So acne-prone ladies need to stay away from this facial.
Q. 4 How frequently should you get VLCC Zodiac Facial?
A. After every 15 days, it is recommended you go in for Zodiac Facial.
[sc:mediad]
Q. 5 Service Protocol. What is this?
A. In a Zodiac facial, it means 5-step service for enhanced results Cleanser, Scrub, Serum, Massage Cream and Face Pack.
Q. 6 What's the Price of a VLCC Zodiac Facial?
A. All the facials are for INR 1099/- + GST. Which looks pocket-friendly considering the benefits it brings to the face.
Q. 7 How is the experience of a Zodiac Facial?
A. Okay, let's suppose you are a Libran. Then VLCC gets you Opal Stone-infused Facial Kit. A facial session starts with the masseuse making you feel comfortable. The facial starts with Cleansing followed by Scrubbing, Serum, Massage and Mask. The entire process of a Zodiac facial is smooth and relaxing to the core. Even if you have a combination skin, the products are gentle on your skin. So also is the Zodiac experience.
The masseuse does her job well she does the massage properly which proves to be a relaxing experience. In fact while the facemask is on, she takes care of your feet as well. Normally one gets the glow and effect of the facial the next day, but with Zodiac facial the results are visible from the very moment the facial is done.
Q. 8 Is the Zodiac Facial available at all beauty salons?
A. Well, since this is the proprietary facial of VLCC, you can book your appointment on the VLCC site only.
Hope you know now that the Zodiac Facials of VLCC are different from VLCC's diamond, pearl, and gold facial kits. Especially, considering the former have gemstones of different properties and different functions.
The Skincare Functions Of Each Gemstone:
Thus goes the relation between each gemstone in Zodiac facial and its skincare functions:
Diamond (Aries): Remove toxins, thereby purifying the skin. It also boosts the metabolic functions of the skin and promotes regeneration of cellular life by controlling the ageing effects.
Emerald (Taurus): The ash formulation of Emerald makes the skin look toned and revitalized.
Pearl (Gemini): Pearls are potent antioxidant that boosts the body's own enzymes. They contain polysaccharides, 17 amino acids, minerals and proteins, which help replenish and rebuild the skin's natural collagen. It can make skin smooth, fine, elastic and naturally beautiful.
Ruby (Cancer): Ruby in any form – crushed or powdered helps boost the moisture content and hydration ability of skincare products. Finely ground rubies diffuse light and add a rosy glow to the complexion.
Peridot (Leo): Peridot has a tonic effect. It heals and regenerates tissues and strengthens the skin.
Sapphire (Virgo): Cures eczema and sunstroke, improves tissue and cellular regeneration.
Opal (Libra): Provides nourishment to the skin.
Topaz (Scorpio): Regenerates cellular structure.
Turquoise (Sagittarius): Removes toxins from the body and helps in skin purification.
Garnet (Capricorn): Cures blemishes and stimulates blood circulation.
Amethyst (Aquarius): Corrects cellular disorders and helps the circulatory system.
Aquamarine (Pisces): Reverses the signs of ageing and reduces fluid retention.
VLCC group, as you know, was founded by Mrs.Vandana Luthra in 1989. It is a beauty and slimming services centre widely recognized for its wide and varied portfolio of beauty and wellness products and services and has a high level of loyal fans. The Group is present in 330 locations in over 150 cities and 14 countries across South Asia, South East.
So ladies, what's your take on Zodiac Facials brought by VLCC? I think everyone should experience it for sure. Given the price tag and the amount of efforts that go into the facial procedure, I think it's a great facial deal. Are you going to go in for it? Type Yay or Nay in the comment box and tell us why.