Green tea is a hero ingredient found in most beauty products. This green compound is loaded with powerful antioxidants which can in turn brighten skin tone, reduce dark spots, and prevent skin damage from UV rays. There are several skin care products which use green tea as its main ingredient. But which brands live up to the hype? Ahead, we have all the answers.
Take a look at our round-up of 10 green tea skin care products that protect and energize skin in a whole new level.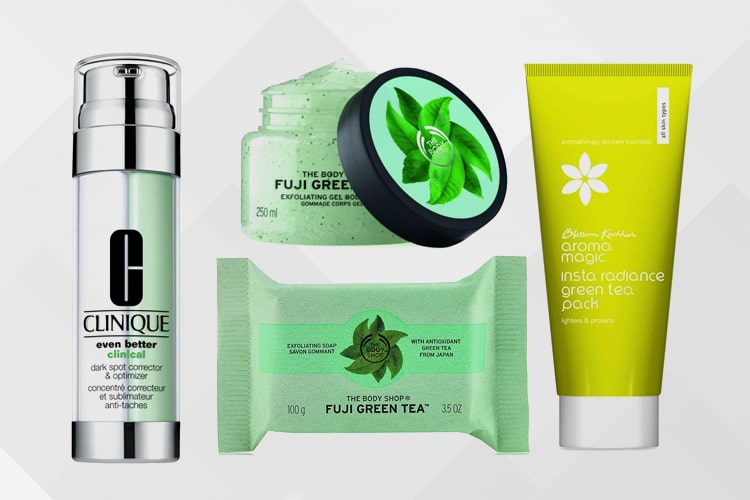 Green-Tea Infused Products Your Skin will Thank you For:
Scroll below to find out:
1. Innisfree, The Green Tea Seed Serum:
You probably are aware of the positive effects of using green tea ingredient on the skin. It is an effective free-radical fighter, and this green tea seed serum by Innisfree is touted to be one of the best in India. The plant-based extract offers deep moisturizing benefits sans irritation.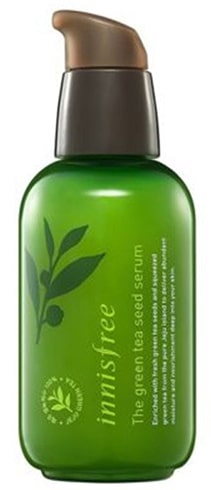 2. St.Ives, Detox Matcha Green Tea & Ginger Cleansing Stick:
The St. Ives's Matcha Green Tea & Ginger Cleansing Stick is a gentle facial cleanser available in a tube. For best use, apply directly on damp skin, and massage the product to create a foamy lather.


3. Clinique, Even Better Clinical Dark Spot Corrector & Optimizer:
This corrector product by Clinique has Japanese green tea extract as its main ingredient. It is also packed with a high dose of caffeine to prevent irritation that commonly leads to skin hyper-pigmentation.

4. The Body shop, Fuji Green Tea Body Scrub:
What's incredible about The Body Shop product is how smooth and soft it'll leave your skin from the first try. Perfect for exfoliating and cleansing, the Fuju green tea body scrub will help to scrub off dead skin cells and prep skin for nourishment.
5. Plum Green, Tea Mattifying Moisturizer:
This light berry scented moisturizer is packed with effective antioxidants. It leaves the skin with a lingering fragrance, along with a quenched feeling that's protected from further irritation. Those with oily skin should definitely give this a try.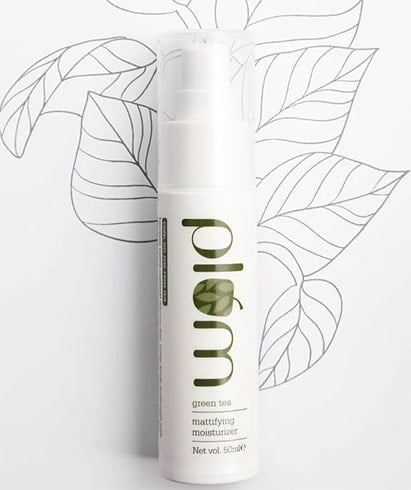 6. Aroma Magic, Insta Radiance Green Tea Pack:
The green tea face products from brands like Aroma Magic have a wide range of benefits. For example, their insta-radiance face pack features green tea as its main ingredient. Along with that, the pack also has natural fruit enzymes, aloe vera gel, jojoba oil, and carrot extracts to replenish skin to its fullest.

7. GlamGlow, Dream Duo Overnight Transforming Treatment:
Waking up to glowing, plump skin is achievable. Thanks to the dual treatment of -DreamSerum and DreamSeal offered by GlamGlow. The DreamSerum uses green tea leaf extracts to treat anti-ageing signs, wrinkles, and fine lines. While the DreamSeal Cream seals in moisture and recharges skin.
8. Dove, Cucumber and Green Tea Deodorant:
This refreshing Dove deodorant not only leaves a lingering scent, but also is gentle on the skin, thanks to its green tea and cucumber content.


9. Dear Packer, Green Tea and Jasmine Sheet Mask:
The green tea and jasmine sheet mask is popular because of its glowing skin properties. It also contains vitamins that help with brighter skin while the jasmine extract controls sebum production.
10. The Body Shop, Fuji Green Tea Exfoliating Soap:
Soothe your skin with the invigorating green tea exfoliating soap. The anti-inflammatory agents present from the natural tea extracts will heal skin blemishes and maintain softness.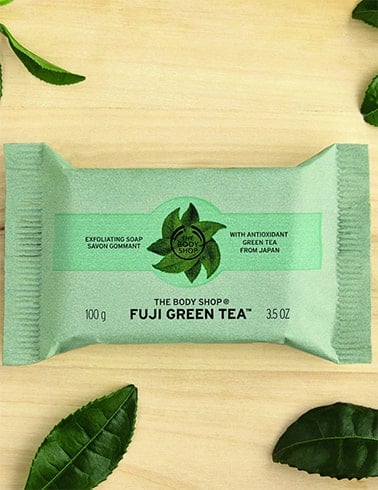 These are our top reviews of green tea beauty products. We hope these reviews help you in picking the right one. And do share your thoughts in the comment section below!