Including a facial massage device to your skincare routine may just be the option you need for attaining a flawless skin. But, what are these skin benefits, exactly? In a broader context, using such a device to massage your face can relax over-clenched facial muscles, release tension, rejuvenate skin, and can also brighten your complexion. And lastly-these devices provide your skin with heaps of stress-alleviating results, and you'll know what we mean after a usage of one week.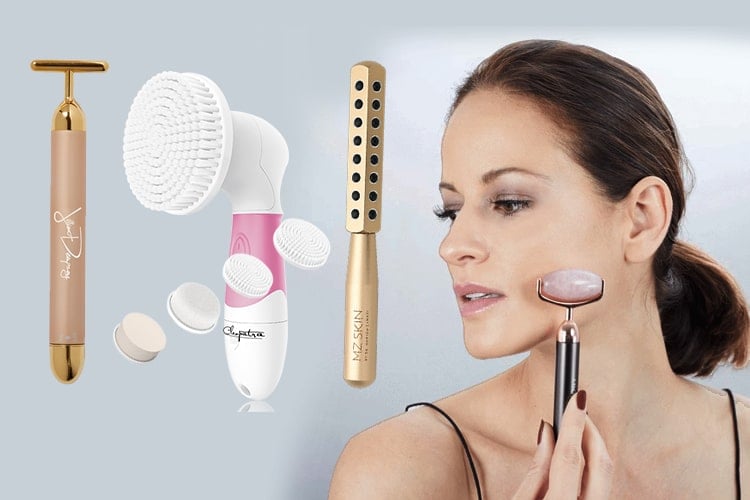 Get the Results You Want with These 10 Face Massagers:
From Dr. Physio Electric Portable Cleopatra Waterproof Face Cleanser and Massager, to Nova NFM-2507 5 in 1 Compact Face Massager, and Nova NFM-2507 5 in 1 Compact Face Massager, many brands are now on board to use the best technology to bring expert facial right in the comfort of your home. Here, we have rounded the top ten face massagers to try now:
1. Dr. Physio Electric Portable Cleopatra Waterproof Face Cleanser and Massager:
There has been a spike in the sale for face massagers this year, and for good reasons. A cool waterproof cleanser and massager by this brand calms skin instantly and is a top-seller. The massager can be used with rolling motions upwards and outwards to perk up the skin in just a single use. Use it just before bedtime to wake up to a perfect, relaxed skin next morning.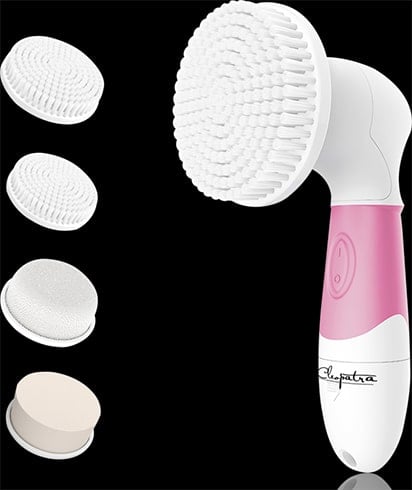 2. TOUCHBeauty TB-1666 Sonic Vibration Face Massager:
Just when we thought nothing could top the Dr. Physio Electric massager, along came the TouchBeauty tool that can make your skin look more awake. This sonic vibrating facial massager features two modes to keep the circulation moving. You may just want to skip the concealer after using this.


3. Lifelong LLM126 Electric Portable Face Cleanser and Massager Brush:
The massager gadget is like a HIIT for your face. The massager brush has features that make for a comfortable, invigorating experience. It doubles up as a cleanser too so you may just cancel that facial for another day.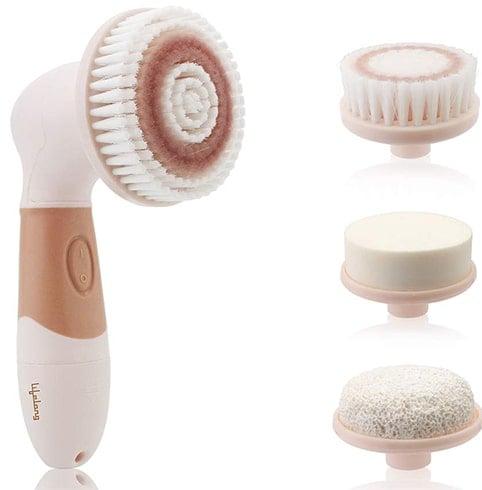 4. PETRICE Beauty Care Brush Electric Facial Cleaner Multifunction Massager:
This clever multifunction massager cum cleanser works its magic on your skin instantly. It has a luxury end electric massager that boosts the blood circulation to the skin surface using a special vibrating technique. This is an absolute treat for the skin and the results are just unbelievable. Say hello to glow!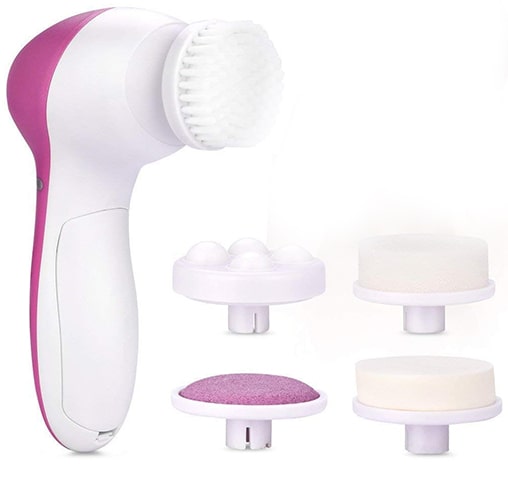 5. Nova NFM-2507 5 in 1 Compact Face Massager:
The compact face massager by Nova is a feat of sleek design. This device is said to relieve skin inflammation and great over-clenched chin area. Use it whenever needed on your skin, and get to experience a glowing finish.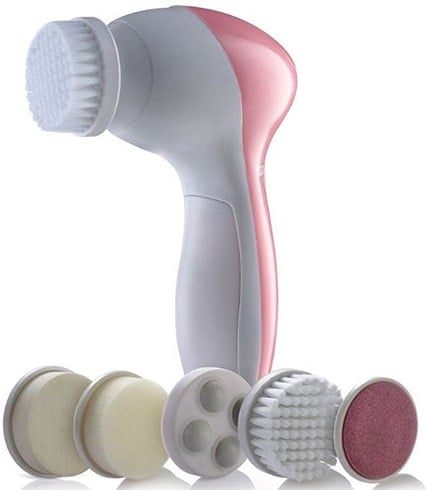 6. Angela Caglia Vibrating Rose Quartz Sculpting Roller:
This rose-gold quartz sculpting roller is a beauty and works even more effectively. It releases tension from the jaw line through its featured sonic vibrations. If this crosses your budget limit, then you can opt for the brand's manual roller; however it does not feature a vibrating roller but works excellent too.
7. Jillian Dempsey Gold Sculpting Bar:
This gold vibrating bar product is a great prepping tool for the skin. It can sculpt the areas of jaw line and cheekbones. The product also eases off tension from face and boost circulation. For best use, add a little moisturizer to your skin, then push the tool at the outer corners of the mouth, moving ears, and easing towards cheeks for five minutes. Repeat steps on the other side of the face. Sounds like a mini-massage, isn't it? And it really is.
8. Aci Acupressure Roller Face Massager Device:
This acupressure massager tool can release tension especially around the jaw-line and also around areas where it's much needed. It is yet gentle over clenched spots, frames face contour for improving circulation, and deliver a comprehensive treatment.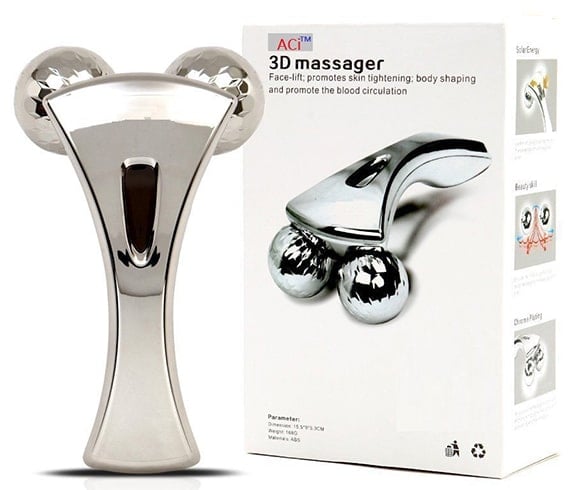 9. MZ Skin Tone & Lift Germanium Contouring Facial Roller:
The grey contouring facial roller works by benefiting negative ions from skin especially balancing pollution particles for protecting skin from damage. All the more, the small, solid stones features acupressure benefits for shifting blockage in lymphatic system.
10. JSB HF16 Facial Massager Machine with 5 Attachments:
When trying this facial massager tool works along the face contours to reach delicate areas like under-eyes and jaw-line. And the good thing is this massage machine relaxes tense facial areas for a stress-busting experience.
These are our top reviews of face massagers. We hope these reviews help you in picking the right one. Do share your thoughts in the comment section below!