Many of us deal with extremely chapped lips especially during winter. And our stock of lip treatments keeps on increasing. While the dryness of lips can be attributed with use of various lip treatments, it can also worsen through the exposure to UV rays. To combat the sun-ravaged lips, you need to delve deep into a lip treatment that not only hydrates from inside out but also fights off ageing signs. Lip serum for instance targets these concerns while softening the pout. They can also act effectively than other lip balm products. There are many lip serums brands that offer the best possible treatment. You may find them below.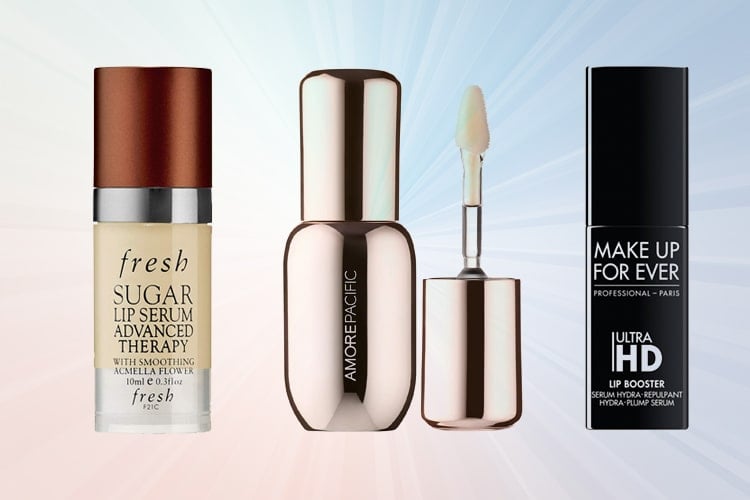 Top 10 Lip Serum Brands To Treat Extremely-Dry Lips:
Without delaying further, here are the 10 best formulas that can give your lips the ultimate luxury.
1. Clinique, All About Lips:
The lip treatment from Clinique delivers instant and long-lasting benefits in transforming your skin. Rich ingredients like green tea, olive, and wheat treats appearance of wrinkles and fine lines. The formula also smoothens and firms lips.


2. Blistex Conditioning Lip Serum:
Pump out a little amount of the lip conditioning serum because of its hydrating properties. It also has moisturizing Vitamin E and oils to keep lips moisturized. The formula takes about 15 seconds to fully absorb onto lips. And it also provides longer lasting properties than a lip balm in between applications.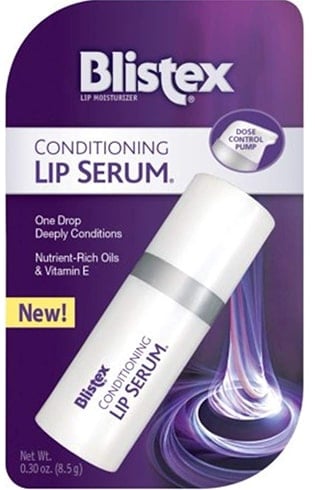 3. fresh Sugar Lip Serum Advanced Therapy:
This lip product is also well-loved because of its moisturizing properties and ability to fight off fine lines. It also has ingredients like fruits extracts and Acmella flower for added-in-moisture.


4. AMOREPACIFIC Dual Nourishing Lip Serum:
Botanical ingredients like green tea extracts and green tea seed oil transforms moisture lacking lips to lustrous. The botanical essences also penetrate deeply into the skin, and immediately revitalize lips.
5. Murad Rapid Collagen Infusion for Lips:
The lip serum from Murad has collagen production properties to help recover dry, dull lips. It is a great selection if you prefer to go for a lip treatment that is colorless and has a matte finish.


6. Namyaa Natural Lip Serum Advanced Brightening Therapy:
Thinking why the Namyaa lip serum is worth buying? Well, it keeps the lips smooth, hydrated, and evens out fine lines. BTW, ethical beauty consumers can rejoice as the product is cruelty-free.


7. Lancer Volume Enhancing Lip Serum:
The lip serum by Lancer targets ageing signs like firmness, elasticity, and dryness. You will feel the difference on your lips in just one application. The formula comes in clear gloss texture and provides a good sheen.


8. MAKE UP FOR EVER Ultra HD Lip Booster Hydra-Plump Serum:
Most lip products can dry out the lips. To restore back the moisture, you may try the Makeup Forever lip serum which preps your lips from going extremely dry. This is a must-have for all the beauty junkies who are forever hoarding different lip products.
9. philosophy Ultimate Miracle Worker Fix Lip Serum Stick:
The lip serum by Philosophy provides the ultimate treatment in four steps. In the first step, it plumps the lips, in the second step it deeply moisturizes, thirdly it acts as a primer while applying lip treatments, and lastly, it reduces signs of wrinkles and fine lines. All in all, it is the ultimate lip product for prep up.
10. RéVive Revive Intensite Volumizing Lip Serum:
If you wish for fuller lips, then try this lip serum by RéVive which guarantees visible plump lips with complete hydration. It also offers cellular filling complex and antioxidants to fight the damaging effects of environmental pollutants.
Have you included a lip serum into your beauty routine yet? Or do you still maintain lip serums are formulated for gimmick sake? Share your opinions by leaving us a comment down below!