Detangling your hair is an uncomfortable experience, isn't it? No one wishes to see chunks of hair in the shower floor particularly when you've taken time pampering your hair with immense nourishing hair products. But do not give up yet-because there are means like hair detanglers that can treat knots and frizz. The tip is to select the right product and ingredients that are best suited for your hair types. Ahead we've rounded up the best approved brands.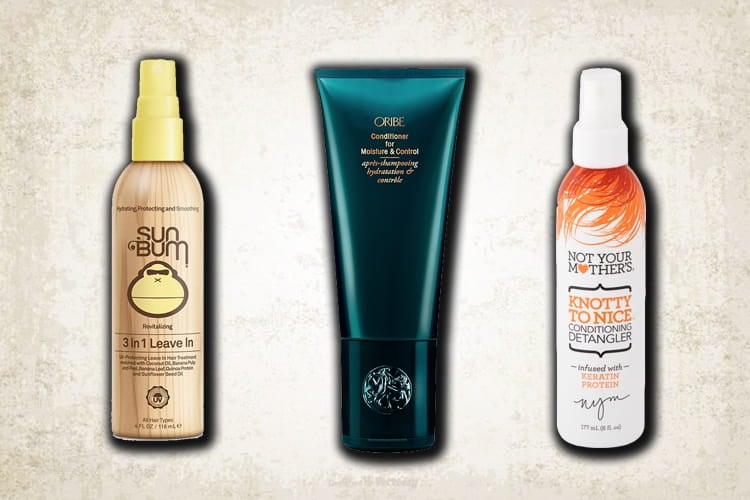 Top 10 Hair Detanglers for Super Knotty Hair:
So check out our review of ten best hair detanglers below. We guarantee you'll wish to store at least one of them.
1. Pantene Gold Series Leave-On Detangling Milk:
Yes, this detangling milk product by Pantene works to loosen tangles and also as a deep treatment. It is formulated with argan oil which treats frizz and add shine. Massage this product onto hair and use a wide tooth comb to detangle smoothly.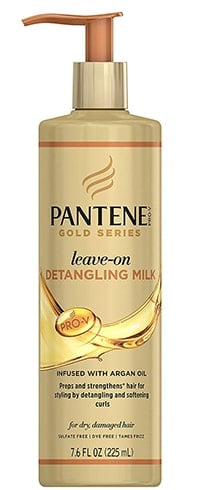 2. Oribe Conditioner for Moisture & Control:
If you desire for super glossy hair, then this detangler from Oribe can fulfill your idea of dream hair. It is infused with natural oils to make hair shiny, smooth, and tangle free. Along with that, it also has flower essence and antioxidants to provide hair with added moisture.
3. Wella Brilliance Leave-In Balm:
The leave-in-balm by Wella works well for all hair textures. It is light on the hair, and needs less maintenance. It comes with a protective layer which leaves the hair super shiny and also protects from color fading (especially for those with red hair).
4. SheaMoisture Raw Shea Detangle:
Dry hair needs maximum moisture restoration. So if you have extremely damaged hair, then you need to try this detangle product. It is infused with natural botanicals, argan oil and sea kelp extracts to restore moisture to thirsty hair and smoothen it.


5. Living Proof Curl Detangling Rinse:
Those with curly hair may opt for this detangler as it is great for preventing frizz, knots, and shaping curls. It comes with water-activated formulations to replenish strands, boost hair health, and maintain curls in the best possible way.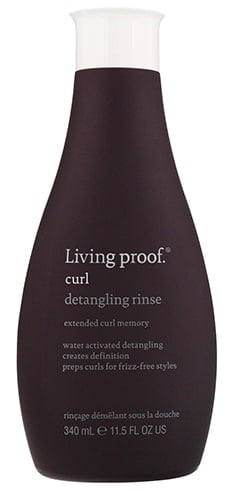 6. Philip B pH Restorative Detangling Toning Mist:
This detangling toning mist is great for treating knots and frizz. Its hero ingredient is apple cider vinegar which maintains the pH levels of your strands. Use the mist on wet hair as soon as you finish washing your hair.

7. Sun Bum 3 in 1 Leave-In:
This leave-in product is ideal for the water baby. It is infused with sunflower seed oils and coconut oil to detangle hair after a day at the pool or catching waves in the sea. While the added formulations of banana and tropical coconut scent leaves a fresh feeling. It also has UV filters to further protect hair.


8. Not Your Mother's Knotty To Nice Conditioning Detangler:
This conditioning detangler is true its brand name and separates the hair which comes in touch. It is also formulated with keratin proteins to repair, strengthen dry hair, and detangle knots.


9. DevaCurl No-Comb Detangling Spray:
Every type of curl can be treated from this detangling spray. Just use it over damp hair, finger-comb through the strands to break up knots while adding nourishment to your hair. One tip: You can also use this as a curl refiner on messy hair days to add glossiness and definition.


10. John Frieda Frizz Ease Daily Nourishment Leave-in Conditioner:
The ultimate leave-in conditioner treats frizz and knots. It is formulated for all types of hair, with its potent mix of green tea extract, Vitamins A,C, and E, and nourishing ingredients. Use it all over root and hair ends to settle any fly-away's.


These are our top reviews of best hair detanglers. We hope these reviews help you in picking the right formula. And do share your thoughts in the comment section below!