From glittery eyes to glittery lips, we have seen every bit as a guide to New Year's makeup inspiration. But if you think you learnt enough of the glittery trend, then you are wrong. We have more in the form of glitter hairsprays. The good thing about this product is that it can go beyond the New Year festive and can also be ideal for music festivals, concerts, themed parties, and Halloween. You can match your sparkly hair with shimmery highlighters and lipsticks to create the same amount of fun.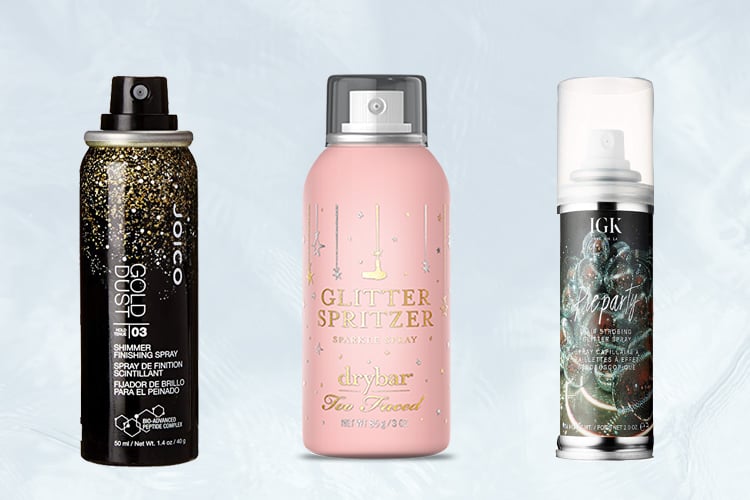 Top Glitter Hairsprays that Everyone is Asking for Right Now:
Ahead, we've rounded up the top glitter hairsprays to make your mane shine without leaving it stiff or firm:
1. Jerome Russell Gold/Silver Glitter Spray:
The glitter spray by Jerome Russell is a perfect combination of gold and silver. This is the reason why most people opt for this product whilst attending concerts and music festivals. It can also make an ideal choice for Halloween. For best use, shake the bottle before spraying to mix the glitter well and to prevent the sparklers to collect at the base of the can.
2. Redken Silver Glitter Spray:
Or if you are looking for icy, silver glitter specks, then this glitter spray from Redken is perfect. It's ideal for anyone looking to dress as up for Halloween or themed party. A double spritz of the product can give you hair added drama.
3. IGK Preparty Hair Strobing Glitter Spray:
The IGK glitter spray does not offer a firm hold, but it provides texture and plenty of shine. Spray a little amount of the spray onto your tresses and see how the fine glitter pieces fall perfectly. You can even layer the style for added sparkle.
4. Yofi Cosmetics Silver Hair and Body Glitter Spray:
This is a non-aerosol formula that is long-lasting. It features a light fragrance and a non-sticky feeling. Whether you are opting for a costume party or a themed party, this glitter spray product can give you that iridescent glow.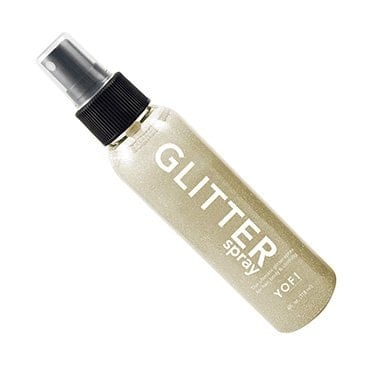 Source: amazon.com
5. Sammy Salon Collections 24 K Gold Hair Spray:
Speaking of fancy costumes, if it's a colorful costume for New Year's party, may we suggest this gold finish product from Sammy Salon Collections? The formula is available in 24 K gold which goes beyond the normal glitter finishing.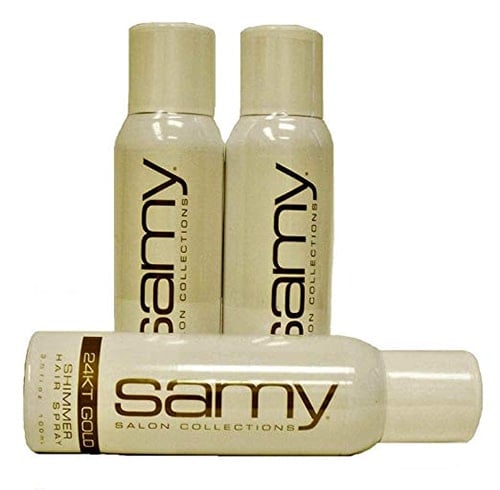 Source: amazon.com
6. Claire's Glitter Hairspray:
If the thought of having sparkly hair doesn't make you instantly grab this hairspray then you'll surely to fall in love after one use. Small flecks of glitter can provide a glowing finish to the tresses that is sparkly enough. Well who wouldn't love a mane strobe in sparkles?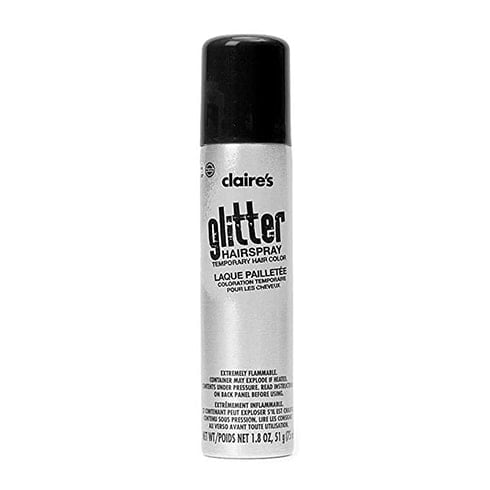 Source: amazon.com
7. Drybar x Too Faced Glitter Spritzer Sparkle Spray:
The sparkle spray from DryBar is a smooth blend of fine gold and silver shimmer. It is suitable for all shades of hair color while adding a gleaming shine to the exterior of each hair. The flexible hold of the product makes it easier to style hair.

Source: thedrybar.com
8. Unicorn Snot Glitter Gel:
Yes, the name sounds weird, but the gel formula leaves a nice shimmery highlight onto the hair. The glittery chunks of the sparkly glitter can be smoothened onto the strands for an impressive standout.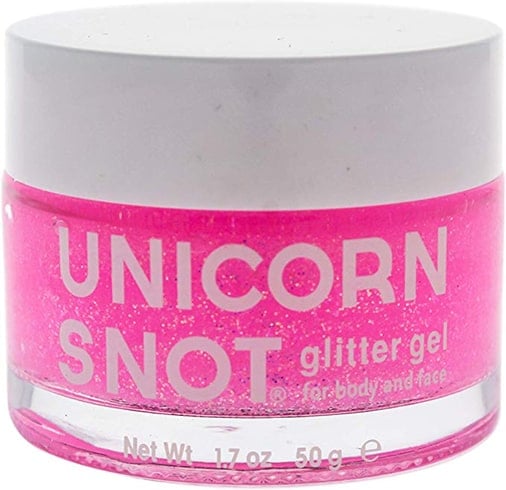 9. Bumble and Bumble Bb. Shimmer Strobing Jelly for Hair, Body, and Face:
This product from Bumble and Bumble isn't technically a hair spray. But it is a type of strobing gel ideal for face, hair, and body. Think about all the styles that you can create with the sparkly fine things and how you can smooth the product for an impressive look.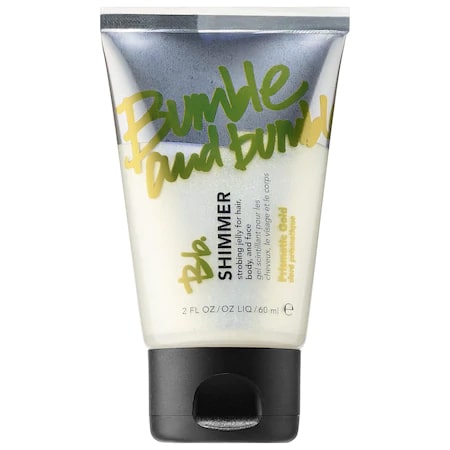 Source: sephora.com
10. Jaico Gold Dust Shimmer Finishing Spray:
The gold dust finishing spray is lightweight and looks perfect on all hair colors. It can instantly add a glistening shimmer to your hair without going overboard and leaves a soft glow finish.

Source: amazon.com
These are the ten glitter hairspray products that you can opt for. We hope your search ends here. Feel free to share us your opinions in the comment section below.