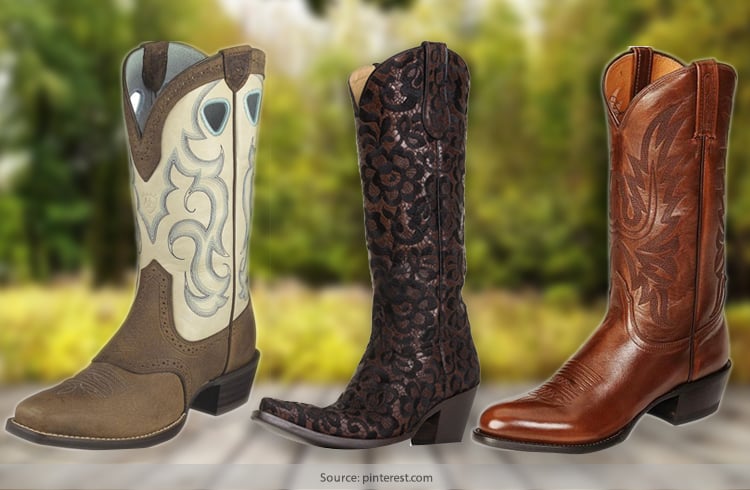 Well, there is the coveted DAISY LOOK every girl aspires to wear their cowboy boots with. But that isn't the only way to flaunt a fashion statement when you learn how to wear cowgirl boots.
Sexiest Ways On How To Wear Cowgirl Boots
We would want you to learn a few more ways on making a sassy fashion statement wherever you are this winters and learn how to wear cowgirl boots, like a diva. Take a look.
1. Wear Them With Dresses
The best part of wearing cowboy boots is that they can be very versatile as fashion statements to make, and can be worn with just about anything as well. One way to learn dresses to wear with cowgirl boots, is to know how to style up the accessory on the feet, with the personality you have. Wear your dresses long or short, and the western cowgirl boots, would make heads turn. From party dresses to sheer red carpet dresses, evening dresses to the college dress and even dresses worn at work, you can make statements galore. Here are a couple of looks to try!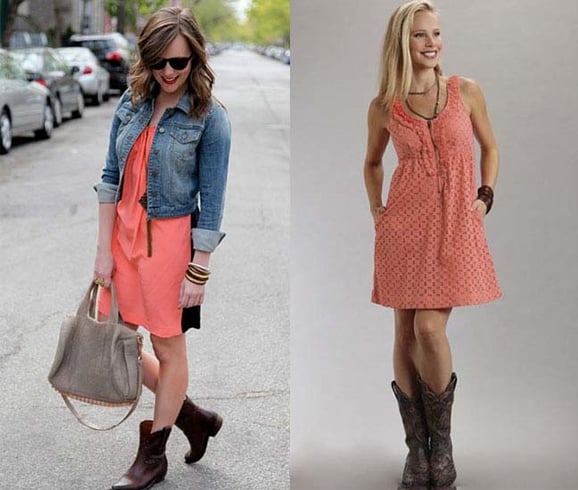 [ Also Read: Fashionable Snow Boots For Women To Wear When Going To The Snowy Climes ]
2. The Right Way To Wear Fashion Cowgirl Boots
The right way to team your outfits with cowgirl boots should be known. You can wear them with jeans, skirts, skorts, shorts, cropped jackets and tops, and if you are adventurous and would want to wear them with ethnic wear, you could think of wearing them with sarees and anarkalis too- we leave that creativity for you to think about. But all in all, fashion cowgirl boots for the feet add elegance and charm, and can make you look tall and pretty too. This is an option best for petite and short heighted girls that want to create an illusion of height. Here are a couple of options to emulate and try.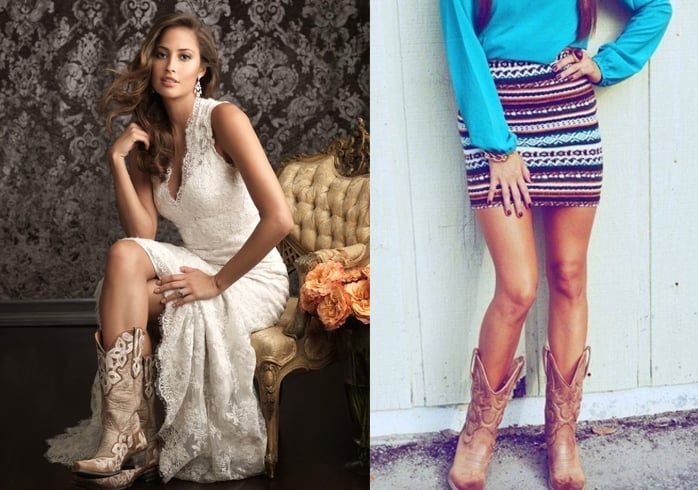 [sc:mediad]
3. Wear Them With Jeans
For the penultimate in fashionising up and wearing what suits your personality the most, you could dive into the world of cowgirl boots with jeans. Wear them with plaid shirts around the waist, a denim coat, jackets, cropped tops or maybe with peppy strappy numbers under the coats too and a fashion statement would come through. Just ensure to balance the look though. For example, if you are wearing heavily embellished outfits and jewellery, the boots should be matte toned and with least embossments on it. This helps create a gorgeous affair and a sassy one that too. Still confused how to wear them with jeans, take a look!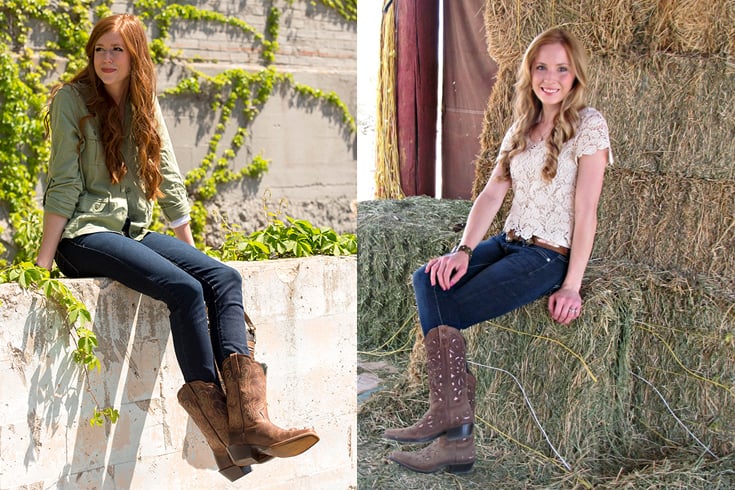 4. With Your Dresses Next Summer
While it is the winters around, let's not forget to stock up fashion statements for the summer of 2017 too. This is why, we would like to show you a couple of ways on how to wear summer dresses with cowgirl boots as well. The boots can stay solid hued and sexy as usual, but add some color and vibrancy to your look with chic summer dresses and in pretty summer colors that too. Casual to semi formal and more, you get to make a decision on your own and to flaunt a summer appeal so haute. From two piece numbers to sheer one length skirts, graduated sleeved dresses to skater skirts and more; here's how to flaunt your style.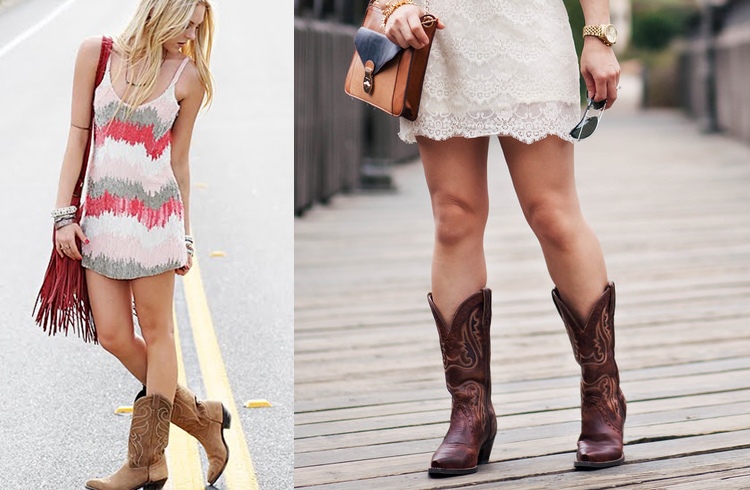 5. With Leggings
Leggings are a favoured piece that every fashionista would have in her wardrobe, which is why we would want you to have a look at how to style up cowgirl boots with leggings. Take a look and emulate the same, for college, work or play. And do use your imagination when it comes to accessorising the looks too.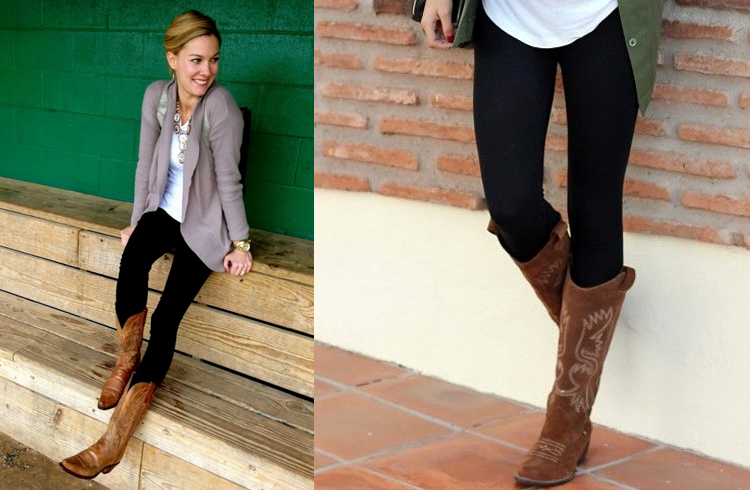 So here were various ways on how to sport your cowgirl boot fashion. We now would ask you to tell us how you would style them with your choice of cowgirl boots outfits, so do write in!
Images Source:pinterest.com