As much as we do love wearing a pair of stiletto heels or block heels with a dress, we cannot deny that it pinches our feet. Taking a break from it and slipping into something more comfy sometimes can be a good idea. But finding the perfect shoe option to wear with dresses minus heels can be a little tricky. You want to look presentable but not look too relaxed when you're wearing an exquisite dress. So to help you, we've created a visual proof that will show you how to select the best shoe styles to wear with dresses that aren't heels. Whether you wear a casual ensemble with chunky sneakers or strappy sandals, it'll greatly complement your dress.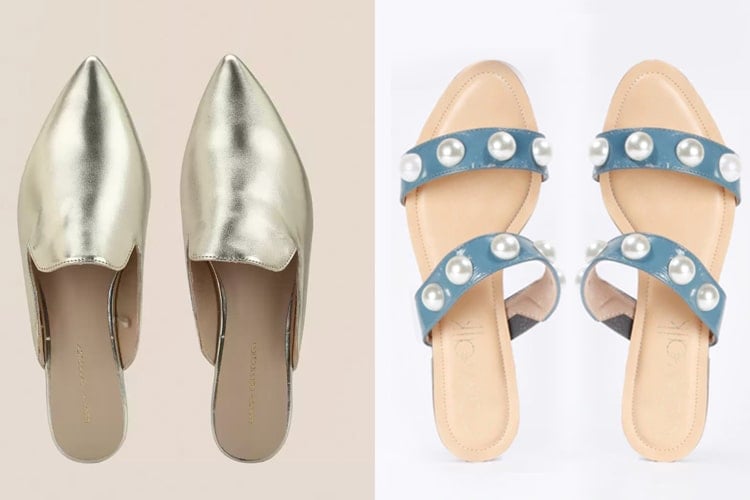 Different Shoe Styles to Wear with Dresses Other Than Heels:
Check out all the looks for yourself below:
1. Converse Chuck Taylor Canvas High-Top Sneakers:
Classic converse sneaker will look with dresses any day, no matter what style you wearing. High-top options will give your entire outfit a cool finish in an instant. For instance, these black kicks can be paired with a mini-dress and suede jacket for a retro vibe.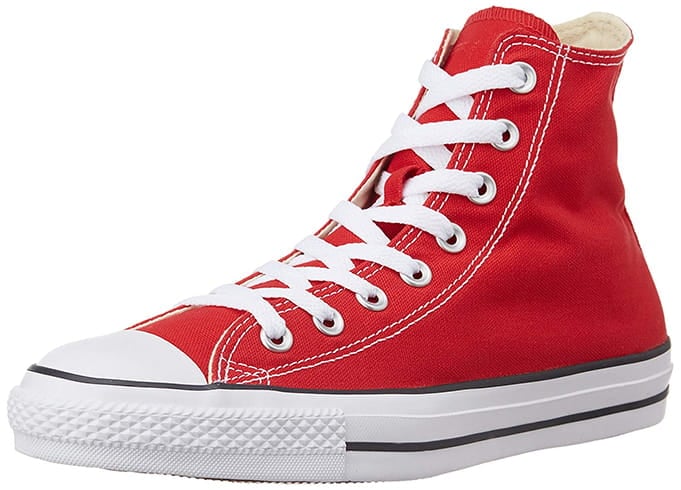 2. Mules:
Mules, especially when it comes in flats looks ultra modern and polished. Seriously, they're so easy to slip-on and suits any occasion. You can try similar mules like below with a silky dress or add them with flirty features like ruffles.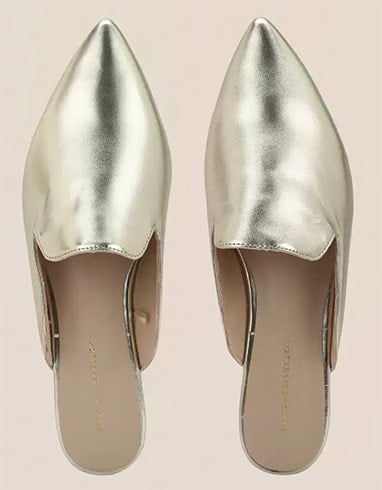 3. Strappy Sandals:
Strappy sandals are another alternative to heeled shoes. They can make quite the dressy pair while giving you the ultimate comfort. You may opt for a pair of sandals that feature details like straps to give you the illusion of elongated legs.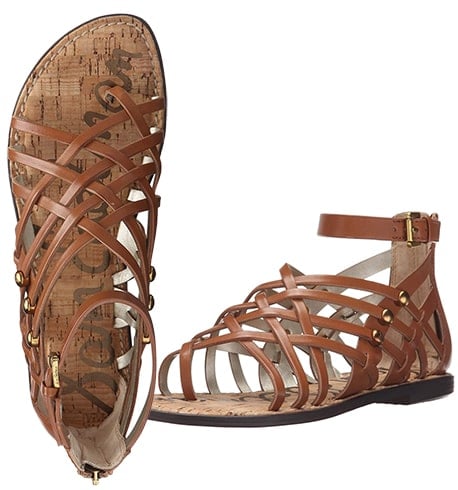 4. Slides:
Or if you are more into the atheleisure look, then look out for cool slides such as this. These can inject some effortless edge into your outfit. It can also cut down the feminine sweetness of a girly dress. You may try your sliders with a slip dress thrown with a denim jacket or a frilly dress to get a little lift.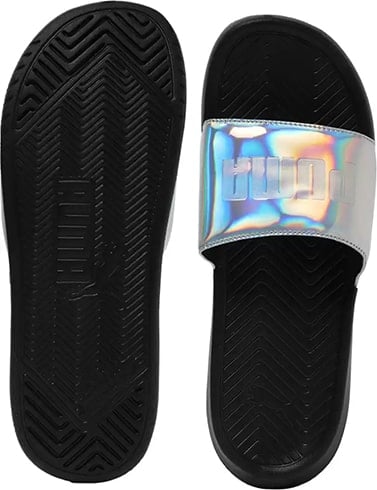 5. Ancient Greek Crossover Sandals:
These types of sandals are another cool alternative that'll surely draw attention downward. These shoe options are sleek, chic, and simple. They can add a preppy finish to a plain slip dress or collared shirt dresses.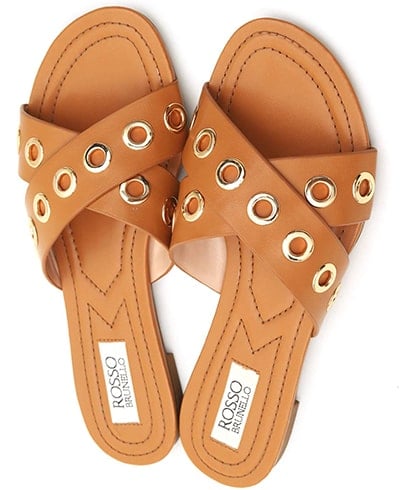 6. Air-force Sneakers:
We also love the idea of pairing a dress with air-force sneakers. The retro shoe option will elevate your dressy option to a whole new level. Take style cues from below.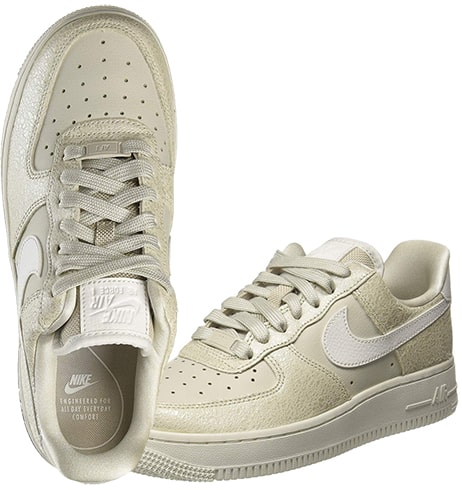 7. Double Strap Sandals:
Two-strap or double sandals are highly trendy, and those pairs below prove it. If you wish to wear yours with a dress, then go for dressier alternatives like leather or PVC.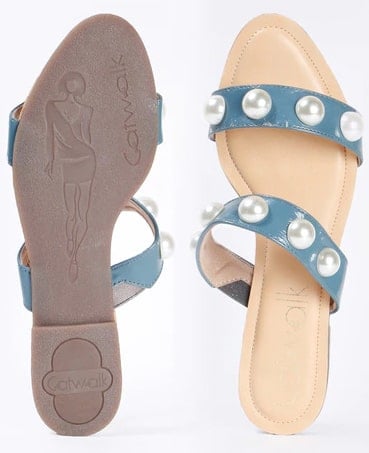 8. White Sneakers:
And finally you cannot go wrong with white sneakers. Whether you wear them with a matching dress or a highly printed one, these will never out of style.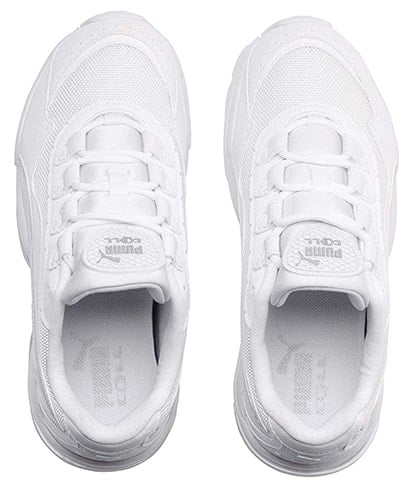 9. Flip-Flops:
If you are looking to give your strappy heels a rest, you'd be happy to give the humble flip-flops a try. They look perfect when paired with a T-shirt dress and rucksack for days when you just wish to feel comfortable.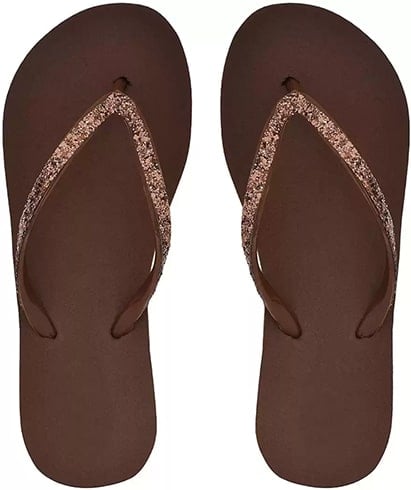 These are all the footwear options you can wear with dresses. We hope all the amazing looks above have inspired you. Do share us your thoughts in the comment section below.