Veganism is fast becoming popular. If you are active on social media, you'd know what we mean. In fact, at the beginning of the year #Veganuary was the biggest show.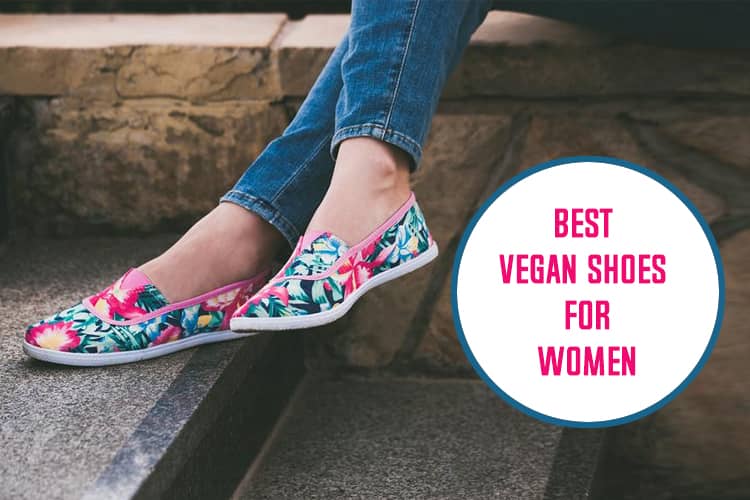 There are several celebs and high-end brands refusing to work with leather. And familiar brands are introducing vegan women's shoes to lend their support to cruelty-free offerings.
The Popularity Behind Veganism:
Stylists, who work with A-listers, report daily that they are increasingly getting celebs that turn up to shoots and refuse to wear any leather. The likes of Natalie Portman and Miley Cyrus have turned vegan long time back.
Hence, veganism started having a moment and one that is only gaining momentum. Luxury high-end brands are introducing vegan shoes and big names are growing their cruelty-free collections.
What Are Vegan Shoes Made Up Of?
Vegan shoes are made up of non-animal-derived products, including adhesives. This can mean the elimination of leather, wool, silk, and fur, which are replaced by modern synthetic alternative options. Several vegan shoe brands make their designs using high-end polyurethane, or PU, a plastic coating with a fabric backing. While this is not a perfect substitute, PU makes use of lesser chemicals in the production processes, compared to the toxic non-leather predecessor, PVR.
The other materials used in the process are pinatex (made from pineapple leaf fibres), cork, and Muskin (a vegetable leather crafted from mushrooms), and other options made up from recycled plastics.
[sc:mediad]
Vegan Brands And Their Sustainable Credentials:
Vegan brands tend to have a strong ethos, aiming to minimize energy used in the production processes. They cut down on waste like tanning and dyeing of leather, as they require toxic chemicals. Doing this bit allows them and their customers to shop more consciously.
While shopping for vegan shoes, look out for Peta or Vegan society-approved logos. You can also contact brands to speak with them about their processes and materials.
In this article, we are going to talk about vegan brands and their wider shoe collections.
Best Vegan Shoe Brands for Women:
Listed below are everyday trainers, practical boots, brogues, red-carpet heels, and sandals.
1. Marion Black Block Heel Slingback Shoes:
The vegan shoes from the Brighton-based Beyond Skin's shoes have gained popularity amongst style bloggers. Credit goes to the designs that channel catwalk trends but work from season to season. The styles range from sandals to slippers, and heels. All of these comfortable vegan shoes are made with sustainability in mind. Materials like micro-fiber and recycled PU are combined with recycled resin soles. The shoes are made up of Spanish fabrics and components that are sourced locally.
The faux suede slingbacks displayed below in the image are a must-have in your wardrobe. The block heels are comfortable to wear and can be paired perfectly with both dress and jeans.
2. Will's Vegan Shoes And Accessories Co Black Loafers:
The vegan shoes from London-based Wills fit with everyday styles. They are smart enough for work and preppy to carry for the weekend. They get extra points for their strong grip soles.
You can select between practical black, rich burgundy, or glossy patent, black with a white sole.
Wills prides itself on being consciously ethical. The soles are made up of recycled rubber. And the processes are carbon neutral. They are also PETA-approved vegan.
The brand also has different styles across their range, including brogues, boots, courts, and pumps, in both kids and men's collections.
3. Minuit Sur Terre Virevolte Trainers:
The glittery faux suede trainers are not only a popular design but also PETA-approved. The chunky soles with the sparkles also come in other colors, like white, sand, and taupe. The brand also has different styles across their range, like ankle boots and summer-ready sandals.
4. Po-Zu Sneak C Silver, Po-Zu:
The London-based brand has its name Po-Zu derived from the Japanese word for pause. The brand aims to design comfortable shoes that have less impact on the environment than modern produced designs.
The brand's USP lies in its creations, giving your feet and the planet a break from the less-forgiving footwear.
The materials in its vegan collection, includes trainers, slip-on flat, wedge-heels sandals in microfiber, linen, organic cotton, FSC certified beech wood, and pinatex materials.
The metallic slip-ons shown below are comfortable. All thanks to the brand's trademark of 7mm thick memory foam insole and natural grip rubber soles.
Their collections are unisex but they also have a men's collection.
5. Matt And Nat Sibyl Shoes:
Vegan accessory brand Matt and Nat has a big shoe range along with its huge bag collections. The styles range from block-heeled pumps, sandals, sliders, trainers, and backless mules. These shoes come in numerous colors, including vintage-inspired Sibyls.
They work brilliantly from work to clubbing. You can select from different colors, like black, blue, silver, and red.
The Canadian brand uses materials that are less harmful to the environment compared to non-leather alternatives.
These shoes are PU and look real. Team the shoes with sheer tights when the weather warms up.
6. Birkenstock Arizona Birko-Flor:
The classic Birkies is different from others, in terms of their leather. They are made up of Birko-Flor, which is a high-grade PVC, is soft, and has a fleecy lining that is comfortable against the skin. The footwear is available in classic cork foot bed with arch support just lined with micro-fiber, instead of suede. This pair looks real with a grained appearance on the upper and is comfortable. The synthetic insole is noticeably less-breathable when compared to the suede version.
The brand's most popular styles come in vegan versions in a varied choice of earthy colors. There is a size range, like half-sizes and a choice of narrow or regular width.
7. Veja Wata: Net-a-Porter:
Sustainable French footwear brand Veja has retro-inspired trainers collection and a decent vegan range. They have over 20 plus options made from eco-friendly materials, like recycled polyesters and B-mesh fabric, produced from 100% recycled bottles and soles from wild rubber.
The Wata comes in several colors, including white and black. The vegan designer shoes are also available in B-mesh versions. All are lined with organic cotton and an inch-thick white rubber soles.
They lace up fairly high on the front and are comfortable. If you are a half-size, we recommend sizing down.
8. Toms Slubby Linen Women's Lena Espadrille Sneakers:
Toms are a popular choice for their espadrilles. But the brand also has a dedicated selection of vegan designs for adults and kids, included.
The brand has also introduced Lenas espadrille cum trainers. These vegan running shoes feature a cotton upper and rubber, with a removable insole for best comfort. They come in a range of colors, like navy, cream, pink, and black. For the warmer months, you can pick something in pastel-pink or navy.
For every shoe purchased, Toms gives a new pair of shoes to children living in poverty.
9. Contrado Passion Festival Mandalas Espadrilles:
London-based Contrado makes use of customized products for ordering, including espadrilles, which come in several designs by independent designers.
These espadrilles are designed by Spanish artist Nika Martinez and come in nine different colors. They are comfortable to wear for the hard-wearing rubber soles. The espadrilles are perfect for a summer festival or beach holiday.
You can even customize these shoes by selecting the colors for elastic trimming. The eco-credentials are worth mentioning- no water was used in the production process, inks are non-toxic, and there is little wastage. The fabrics are cotton and synthetic mix and no glue was used during manufacturing. They come with one year guarantee and can be easily cleaned using a soapy damp cloth to last through the summer.
Vegan Brands In India:
There are multiple online options, like Myntra, Amazon, Flipkart, and other sites that sell vegan shoes in India. The brands that can be ordered from their website includes Ethik, Live Leather Free (store in Bangalore), Nohide, Vegan Shoes, Veg Shoes (based in Kolkata), Urban Monkey, Baseball Caps, Snapbacks, Espadrilles, Canvas Shoes (based in Mumbai), Senso Veg store in Mumbai, Compassion Avenue in Pune, and Quarks in Delhi.
There are other mainstream brands like Bata, Liberty, and Metro that offer synthetic leather options that may not be completely vegan products.
The Beyond Skin Heels are great if you are looking for an all-vegan brand. They are both PETA and Vegan society-approved, and the ECO Vegan shoes are also a good choice. These are our top choices for best vegan shoes for women. Do share your opinions in the comments box below.