We talk about organic products all the time but we wish to break it down for you before talking about our pick of 11 best natural and organic face moisturizers. Natural skin products are using the purest form of ingredients without the addition of preservatives and chemicals. They contain botanical extracts, synthetics, with zero fragrance. Needless to say, these products are safer for the skin. If you are still dicey about using an organic face moisturizer, do not think twice. Just go for it. Seriously, these moisturizers really do work.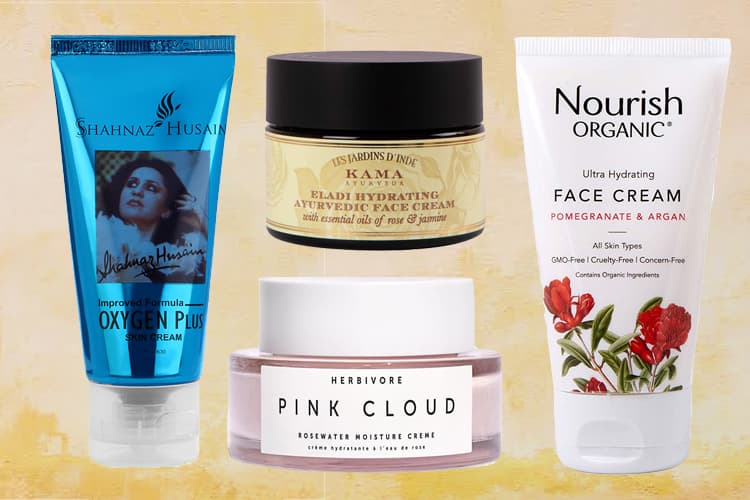 Shop our Approved List of Organic Face Moisturizers Right Here:
Ahead, our pick of 11 best natural and organic face moisturizer for every skin concern and type:
1. Ursa Major Golden Hour Recovery Cream:
This recovery cream from Ursa Major is perfect for harsh weather conditions, including winters. The product can be ideally used as a night cream or a daytime moisturizer for thirsty, dehydrated skin.
2. Youth to the People Superfood Hyaluronic Acid:
This light airy organic face moisturizer should not be taken for granted as it is insanely moisturizing. The jar is packed with a hydrating combo of organic and natural ingredients like green tea, kale, and spinach. It also contains hyaluronic acid which helps in drawing moisture to the skin.
3. Nature's Essence Nature's Timeless Beauty Mattifying Day Cream SPF 15:
Reasons to def try this organic face moisturizer: it deals with whiteheads, blackheads, and act as sun block treatment, just amazing right? The right blending of skin moisturizing minerals can treat inflammation, excessive oil, and uneven skin tone.
4. Shahnaz Husain Oxygen Plus Skin Cream:
This organic skin cream has a lightweight texture that doesn't feel greasy on skin but keeps it moisturized. Plus it is infused with botanical ingredients like olive oil, cucumber, wheatgram, rose, babchi, and durba to keep skin revitalized.
5. Burt's Bees Sensitive Daily Moisturizing Cream:
Another good recommendation we can give is this moisturizing cream by Burt's Bees. This one won't allow you to break the bank and yet highly hydrate your skin. The lightweight option has soothing properties like rice, aloe, and cotton extract to calm and moisturize sensitive skin.
6. Juice Beauty Nutrient Moisturizer:
This one comes with all-natural ingredients like carrot root, linseed seed oil, and marigold flower extracts to heal skin texture. Apply a dollop twice daily to get smoother, brighter skin.
7. Herbivore Pink Cloud Rosewater Moisture Crème:
All the products from Herbivore brand are 100% natural and free from toxins and synthetic additions. This creamy moisture cream also has ingredients like aloe vera, rose water, and white tea to calm inflammation and soothe the skin.
8. Biotique Bio Coconut Whitening and Brightening Cream:
The whitening and brightening cream by Biotique Bio is known for its ability to hydrate skin. When used this moisturizing cream, the natural extracts provides the best boost of moisture for soft, healthy skin.
9. Nourish Organic Ultra Hydrating Face Cream:
Do you know this product was the one of the first organic skin products to be USDA certified? The brand makes use of plant-based extracts to improve skin's elasticity with its inclusion of Moroccan argan oil and Shea butter.
10. Weleda Skin Food Light:
Many people suggest this superfood moisturizer as a treatment option for dry skin. It is a lightweight option but offers ample hydrating. All thanks to its soothing plant extracts like calendula and chamomile extracts; these ingredients quickly absorb onto skin without leaving it greasy.
11. Kama Ayurveda Eladi Hydrating Ayurvedic Face Cream:
This Ayurvedic face cream plumps and hydrates skin with its all-natural ingredients. It really does nourish-without irritating the skin.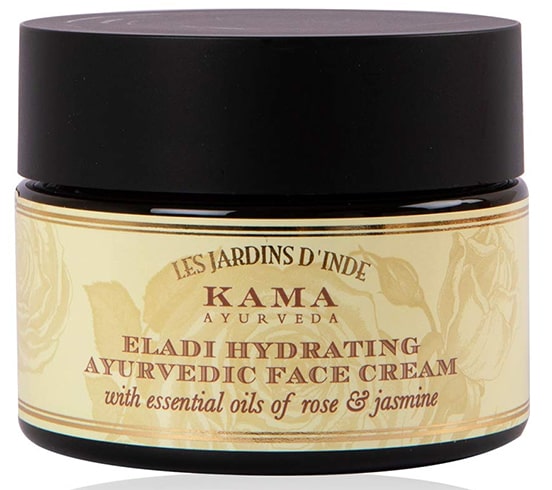 These are the 11 best natural and organic face moisturizers that we approve of. You can select a suitable product depending on your skin type. Also feel free to leave a feedback in the comment section below.