Skin is one of the essential parts of the human body, and since it has direct exposure to the sunrays and the outside environment, it is vital to keep it safe and protected. To make sure that you can keep your skin healthy is by using a high-quality skincare range. Moreover, it requires special care and attention to stay intact and healthy. To make things easy for you, we have provided the ultimate guide in picking organic products for your skin type. Have a glimpse:
Switching to natural and organic skin products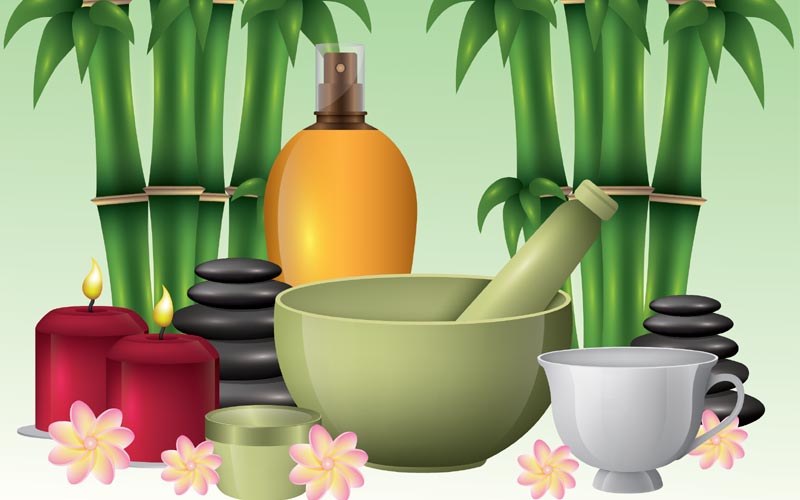 The world today is moving towards using organic products at a fast rate, and in no time, these have gained popularity for various reasons. The fact is we all use skincare items, whether it's a bar, face wash, body wash.
Starting from fruits, vegetables to clothes, cookware, containers, and everything else, people have switched to chemical-free options available in the market. The increased preference for choosing natural skincare ranges has been due to the rising global awareness of the adverse health and environmental concerns for chemically loaded creams.
According to a recent survey, plant extracts are highly safe and cost-effective to synthetic procedures. All the ingredients like raw, butter, and unrefined oils are finely processed using the cold-press and filtration process. They are rich in vitamins, antioxidants, terpenoids, proteins, hydrocolloids, bioactive compounds, and other essential oils.
Why organic and natural skincare products?
One of the easiest ways to ensure a glow to the skin is using organic, natural products that you can rely on, and hence you should choose after looking at the available options. Following a simple routine, you can make magnificent changes to the skin. Some of the benefits of using the best organic and natural skincare products range are listed below:
Organic skin items eliminate the exposure caused due to harmful chemicals. These products are certified by authorities making sure they are hundred percent free of toxins.
Switching to plant-based ingredients is a way of showing how much we are concerned about the future of our planet and our future. There is a basic fundamental for chemical-free products, i.e., if you cannot eat it, do not apply it to your skin.
If we are concerned about what we are eating, what we are surrounded with, and what we are using, you will know how important it is to use natural products.
Choosing a skincare range that can heal your skin naturally and have the best effect on your skin is one of the hardest decisions to make. Since skin is the most sensitive part of the body, it needs special care and attention. Hence we suggest that you have good quality and can do justice to your requirements.
Organic products prevent premature aging. If you want to slow down the aging process, using natural products is the best way to prepare.
Since organic skincare products are harmless, without any alteration being done by additives or chemicals, they have shown their results by providing permanent results rather than merely filling the voids with artificial products.
Also, by using herbal products on our skin, we play our role in protecting mother earth/artificial skincare is a complicated and tedious process and is harmful to mother earth. They release toxins and chemicals in the air and water, increasing the pollution and toxicity levels in both.
The artificial skincare items used are obtained from extensive mining, which results in several side effects. Hence, it is not advised to be used. On the other hand, plant-based skincare products use herbal ingredients, thereby reducing the mechanism related to obtaining these components via complicated machines and processes.
Don't forget that skin needs care and attention too!
Skin being the most porous surface of our body directly absorbs the myriad of synthetic and harmful chemicals in most skincare products sold today. The most important aspect of choosing it is that it should not have any side effects. Hence we should understand that it needs care and attention, and we need to pay heed at the right time.
It's never too late to replace products that are causing unnecessary damage to the skin and are not worth it. If you are on the verge of making that change, we suggest you choose herbal products that are trending now.
Know your Skin Type
Before you actually apply products to the face and other body parts, it is good to know the skin type – oily, dry, and sensitive. It helps you to prevent skin allergies and other side effects. If you are not 100% sure about the type, consult a dermatologist, know your requirements, and start using the desired lotions, and creams.
Buy Natural Creams and Lotions for Healthy Skin!
Wrapping up, skincare can be one of the best investments that one can make in the current situation. They are made from plant extracts and have extensive and long-lasting benefits. There is a list of certified websites to sell organic products like body wash, face wash, face scrubs, oil, etc., and the market is being extended day by day.
In a world full of surgeries and other implantation techniques, the natural skincare industry is thriving due to being low-cost, eco-friendly, and free from harmful chemicals. One should never take chances with the cheap and use quality products for the best results. There are multiple options to choose from; make sure you select the organic products for healthier and brighter skin.