These churidar neck designs introduce us to the trendsetting designs in town. These work well as kurti's too and do not need to use dupattas for cover-up. Each design here complements unique face shapes, and have a dab of embroidery or sequin that spell elegance. These might be the apparel essentials that you're looking for.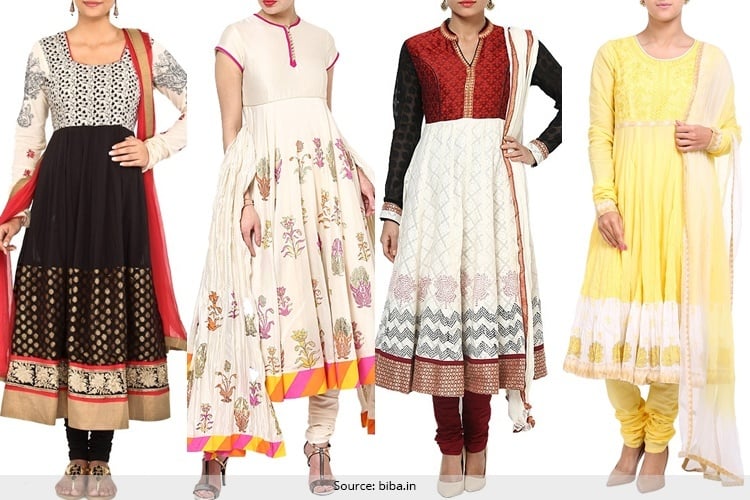 Guess the common factor between 'Geet' played by Kareena Kapoor of Jab We Met and 'Durga' of TV soap Ek Haseena Thi played by Sanjeeda Sheikh?
Undoubtedly Salwar Kameez, that has come to be the most comfortable, elegant and contemporary outfit worn by women since ages. An eternal favourite from saas-bahu to the girl next door to the PYTs to the Bollywood and soap queens, Salwar Kameez has travelled generation after generation with supreme confidence and flair.
Be it cotton fabric, silk or suede, what has been adding an element of sensuality, intrigue and evolution to a salwar kameez are the Neck Designs that make the end product look significant and memorable. Add-on elements such as lace, sequins, stonework, zardosi, rhinestones, crystal embellishments and embroidery create an element of fantasy, but it's the Salwar Kameez Neck Design that adds imagination and creativity to this noble dress.
Get ready to be transported to a new era in Salwar Kameez Neck Designs – where there is a bit of classic timelessness, splash of romantic opulence, some amount of designer flavour and aesthetics and a dash of fabulousness.
[Also Read: Most Expensive Shoes]
The Role Of Face In Selection Of Salwar Neck Designs:
Go through the catalogues kept by the tailor masters and the mind will surely get swayed by umpteen salwar neck designs. However, don't forget the fact that the shape of your face plays a decisive role in the selection of neck design. Whichever design you select, it should be in keeping with your body proportions. The hidden premise being to conceal the body flaws so that your size and dimensions get beautifully camouflaged.
Attention-Grabbing Neckline Patterns:
No matter your body shape or the occasion to wear, there is an effortlessly suave chic looking neck style in salwar suit waiting for you. Check out how.
1. Square Neckline:
Be it a simple or an extensive designer pattern, square neckline has enough substance in it to make even plump looking women appear slim and gorgeous. Works best in case of women who have small neck and narrow looking shoulders. Wear high heels and minimalistic jewellery around the neck to make yourself the centre of attention.
The suit neck design for cotton salwar kameez works best a square neck. How broad you want the neckline can depend on your personal preference. The back neck design for salwar kammez can again be a square neck. Both, front and back same neck designs for suits look better for cotton churidars.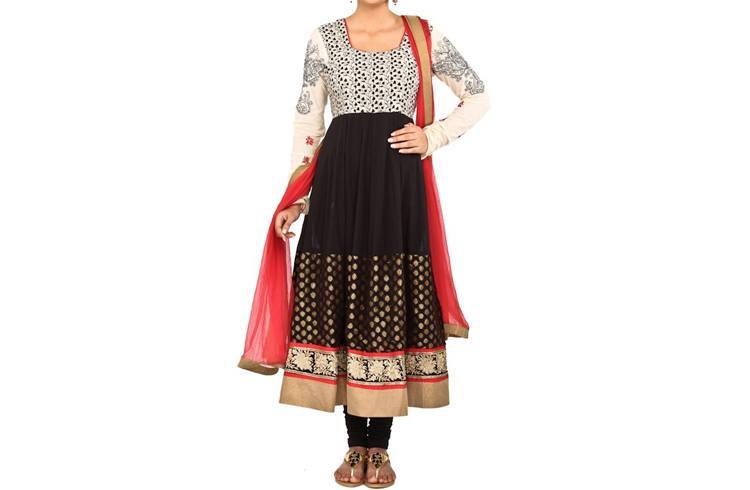 2. Scoop Neckline:
A deep U-shaped neckline meant for women with narrow shoulders and small bust line, the Scoop Neckline does its part in making you look sexy and desirable. Accentuate the effect by wearing long danglers or jhumkas with a neatly done up hairdo and you are sure to be in the limelight.
A U neck design works for dresses in chiffon, Georgette and so on. The back neck designs for salwar kameez, can again be U or can be deep square as well.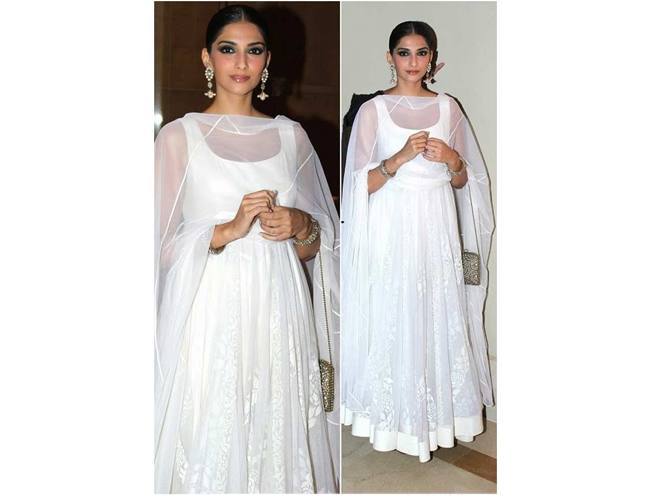 3. Halter Neckline:
Meant for the young brigade and an offshoot of the Indo-Western influence, the Halter neckline goes well with spaghetti strap ladies who like to leave their footprints behind in a unique and ravishing way.
An halter neck salwar kameez design will expose the back entirely, so make sure that when you wear such salwar back neck designs, you have groomed your back well and it is glowing too.
Another variation to this back neck design is getting a razor back salwar kameez. These work as kurti's too and do not need to use dupattas for cover-up.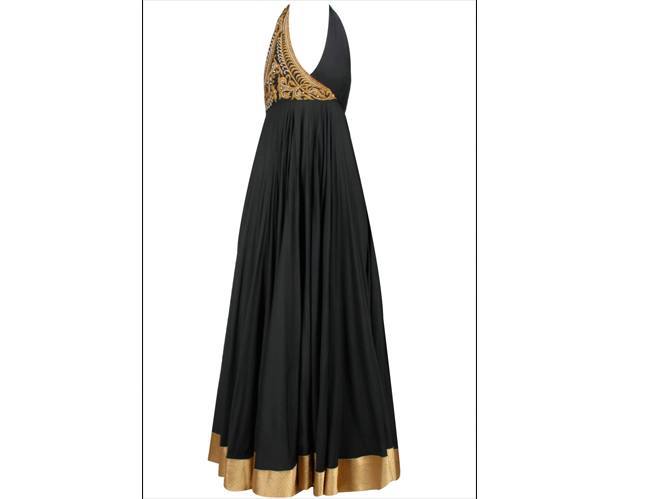 4. Asymmetric Neckline:
Cutting across the straight and the symmetric formula, the Asymmetric Neckline is very much in vogue. With its unique blend of style necks such as one side collar, netted zari and embroidered pattern, this neckline gels wonderfully with most body structures.
When you buy salwar kameez online, there are various things you need to consider – colour, material, size, fit, shape, length, sleeves, neck design as well the back neck designs. While most are traditional, some Indian slawar kameez neck designs do have asymmetrical neck patterns that make them look better than the others.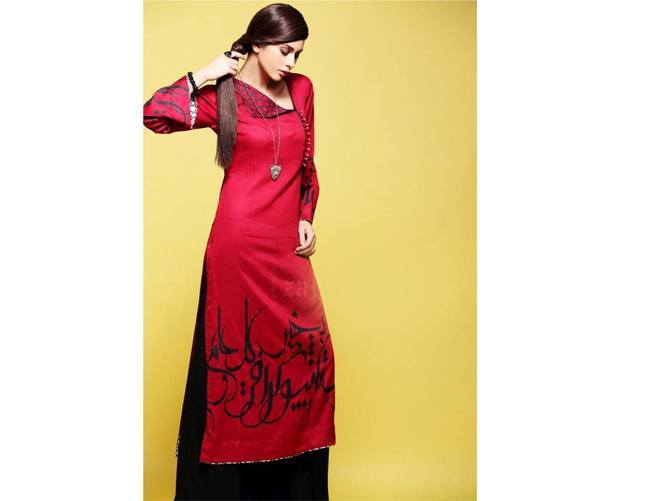 5. V-shaped Neckline:
For the oval-faced women, V-shape neckline is the perfect way to announce one's presence. Not only does it make you look slim, it gives a fabulous look when it comes to college and office wear. When matched with a tight churidar or straight bottoms, it can make you look a chic diva. Don't miss the deep V neckline that surely gets the pulse beating.
The V shape churidar neck designs works great on women with a huge chest size. This is one neck design that can never go out of trend.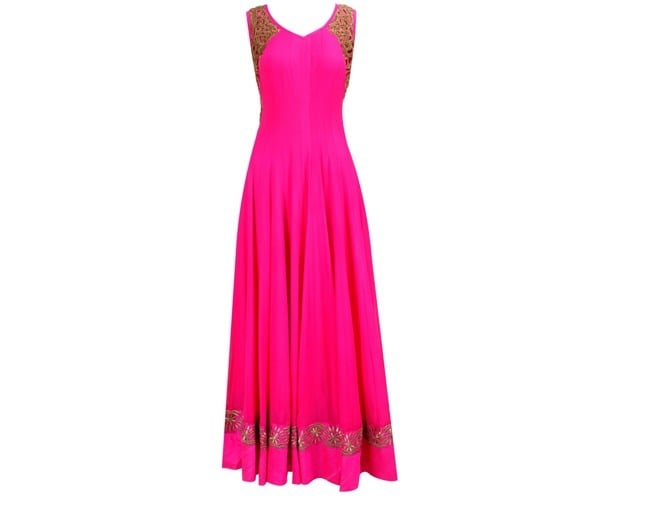 6. Boat Neckline:
Also called Bateau neck, it's a classical way of highlighting your 'ooh-la-la' collarbone and making it the subject of attention. Compatible with almost all types of face outlines, the boat neckline looks best when worn by normal busted women.
If you look closely every salwar kameez neck designs catalogue will have this as one of the designs for you to select. If you have a petite frame, then this beautiful neck design will look absolutely perfect on you.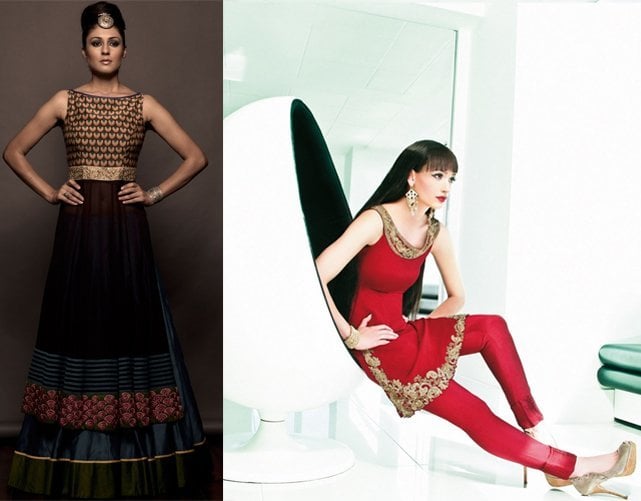 7. Collared Neckline:
A neckline that especially became popular with the Nehruvian collar, the collared neckline spells elegance with minimalism. A little dab of embroidery or sequins above the bust line can add volumes to this neck pattern.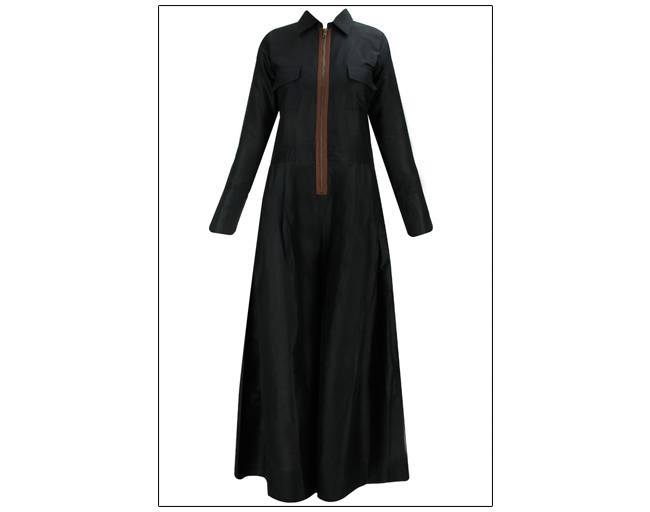 [Also Read: Most Expensive Watches]
8. Crew Neckline:
An ode to the evening fashionistas, a salwar suit with crew neckline looks best when worn for cocktail celebrations. Women with a heavy bust, must absolutely refrain from using this neck design. This is also one of the most loved punjabi salwar kameez neck design among young girls.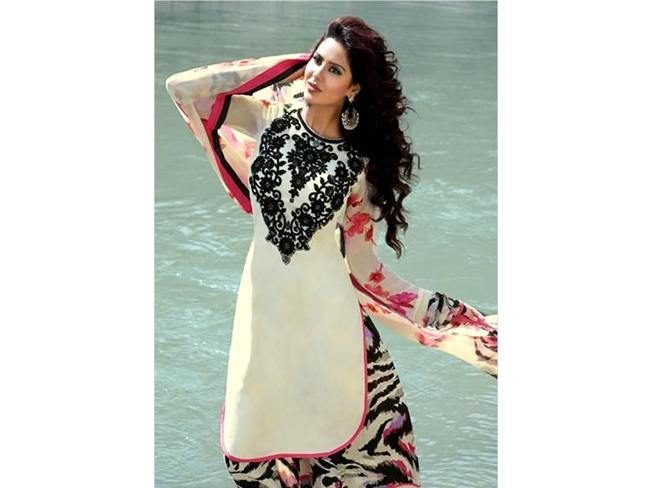 9. Closed Neckline:
If you want to blow the mind of the audience in a discreet way, then this black outfit with closed neckline and sleeves is truly apt. Watch the gold thread embroidery crafted in rosette patterns and brocade panels done up along the hemline and dupatta leave everyone speechless.
Ladies, salwar kameez neck designs are plenty. Make sure you consider the place, event, weather and occasion before blindly before you buy salwar kameez online.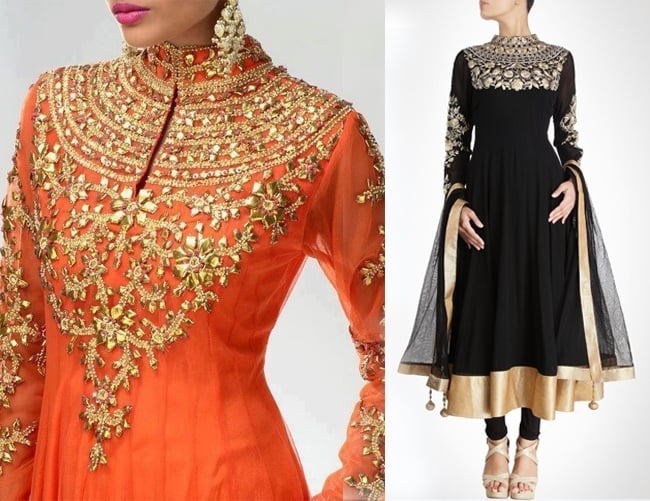 10. Sweetheart Neckline:
Look absolutely young and a sweetheart to him with this comfortable to carry neckline. A version that comes in three quarter sleeves to full sleeves, this neckline with arch shapes can be identified through its two curves tapering down the bust line.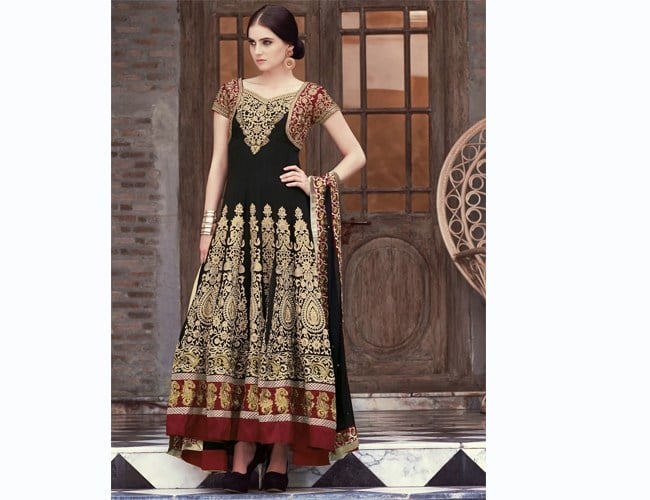 11. Key Hole Neckline:
There can hardly be a way to miss this absolutely delightful neckline that impresses beyond compare. Mostly worn in evening soirees and as party wear, the key-hole neckline is where the diagonal lines converge in the neck front below the collar bone to form a keyhole.
The back neck designs of suits can also have a tie with crystals and dazzles at the end of it as extra embellishments.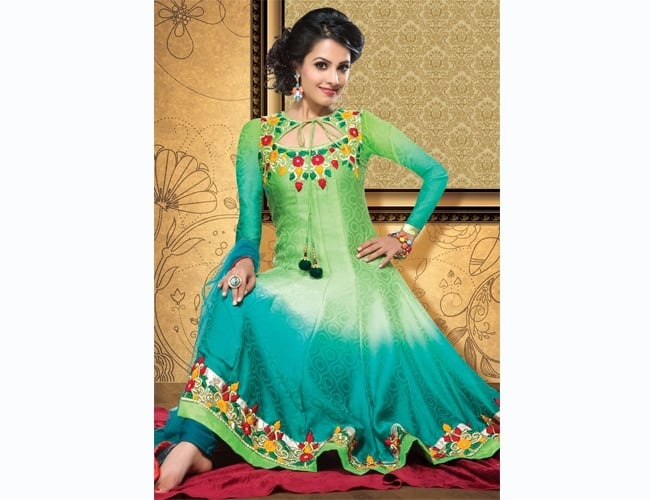 [sc:mediad]
12. U-shaped Neckline:
Revel in this stunning white salwar style outfit where the U-shape neck complements the floral print and patch border in untold measure.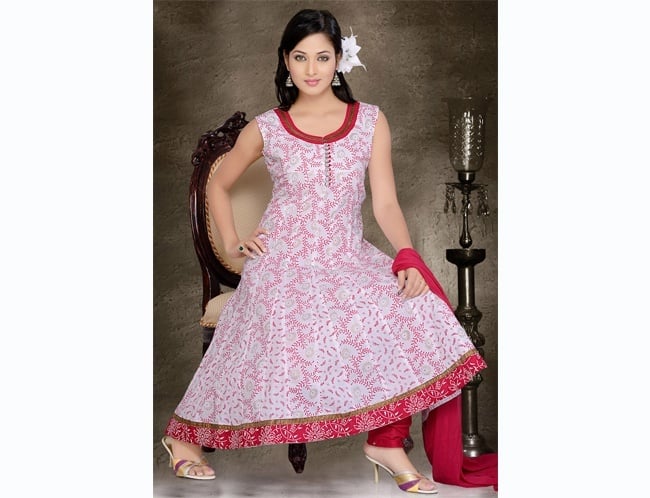 13. Round Neckline:
A charming combination of traditional and modern appeal, the round-shaped neck casts a new dimension with rich bootis dotting the hemline and the colossal colour combination of dark maroon and golden bronze.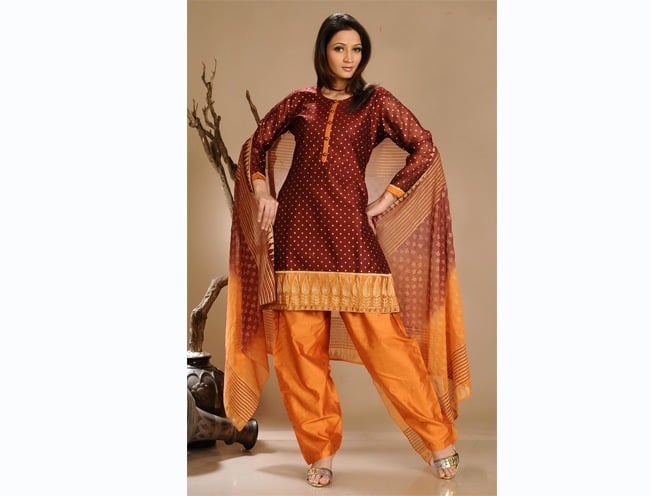 14. Queen Anne With A Scoop Neckline:
For girls who wish to look glamorous and sexy in the oh-so-boring functions, the Queen Anne neckline does pure justice. Explore royal colours with sequins, antique embroidery and designer patterns such as meenakari and kundan to look a splendid queen.
The back neck designs for salwar kameez can be as bold as the one below or can be covered with a nude net fabric if one is uncomfortable showing so much skin.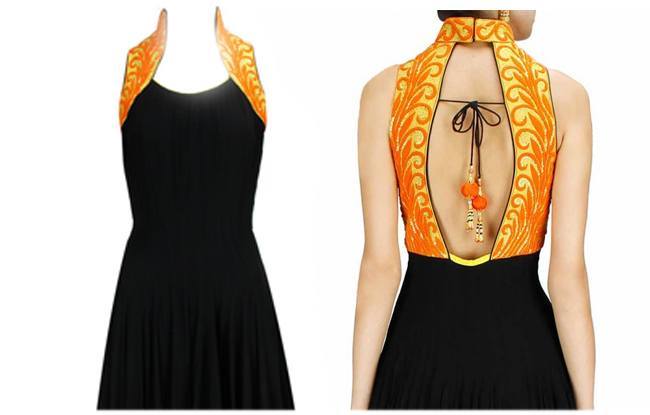 15. Jewel Neck Shape:
Take it as a jewel in the crown with this orange cambic cotton salwar suit that has heavy ornamentation of patch border work.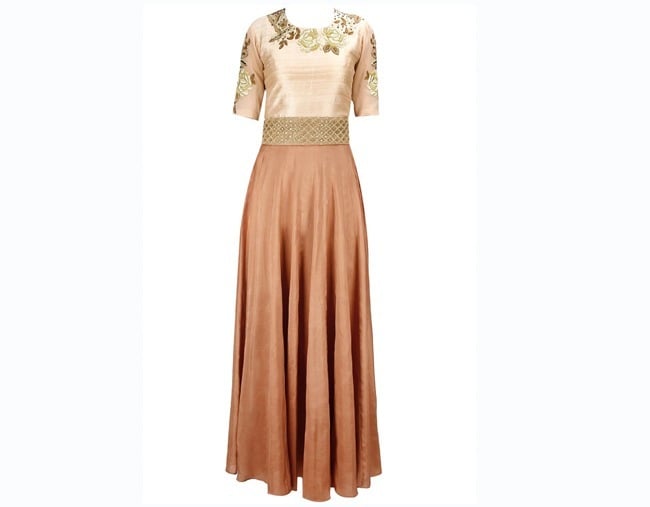 16. Illusion And Sweetheart Neckline:
This radiant blue silk creation with exquisitely done up net panel on the neckline can be a smart addition to your ensemble. Style it with silver jhumkas and ballerinas for that party perfect look.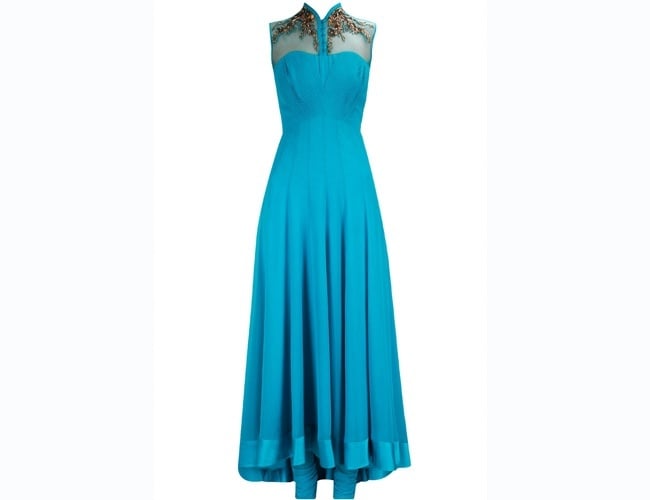 17. Peter Pan Neck Designs For Churidhar:
Sounds pretty cartoonish but this salwar neck design works great on any body type. It's a perfect blend of shirt style and traditional round neck. The flap can either be chosen out of brocade cloth or can be thoroughly embellished for a jeweled neckline effect.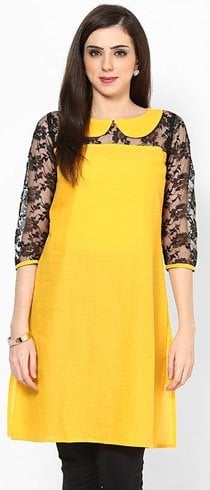 18. Sphagetti Patterned Salwar Kameez Neck Design:
This salwar neck pattern has ruled the fashion world for a while now. It is a bit tricky but gives fabulous look to the outfit. Unless tailored well, the straps might cause a trouble by sliding off the shoulder. Hence when you opt for this salwar suit neck designs, ensure the dress is fit and go with a strapless bra.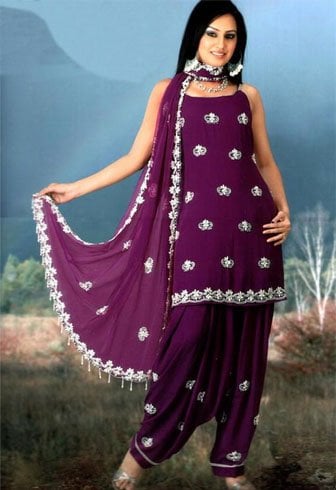 19. Mandarin Collar Neck Pattern:
Very similar to the collar neck is the mandarin collar neck pattern for salwar kameez. Closer to the neck, it eliminates the possibility of accessorizing with neck-pieces. The trendiest style of an outfit with this neck pattern is the button-down style.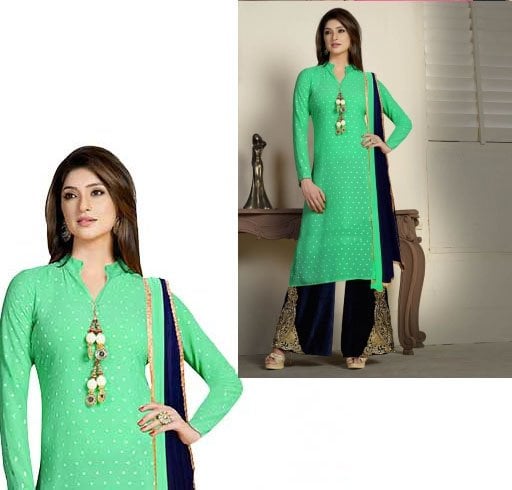 20. Cape Style Neck Design:
This is a royal looking latest neck designs. Elegant and classy with a bit of layered feel, it is the current trending style of churidhar neck design. It will look beautiful on anarkali style outfits. To the added cape cloth, you can add embellishments, or heavy embroidery to make the look click.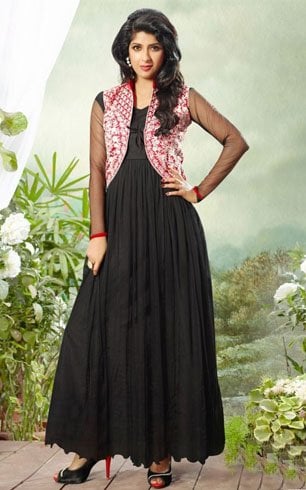 21. Front Placket Neck Pattern:
Offering a bit of sensuousness to the outfit is the latest neck design, the front placket pattern. It allows one to add or remove clothing near the neckline. Let the neck plunge deep and add a contrasting piece of cloth to avoid the skin show.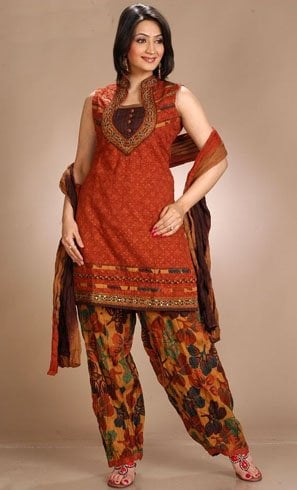 22. Wrap & Tie Salwar Kameez Neck Design:
Giving a towel wrap look is the wrap and tie neck pattern that you should definitely try this season. You can completely avoid the dupatta with this neck design. Make sure the length of ties are not too long, otherwise they will spoil the look. Let the knot tying lie diagonally on the side rather than the center.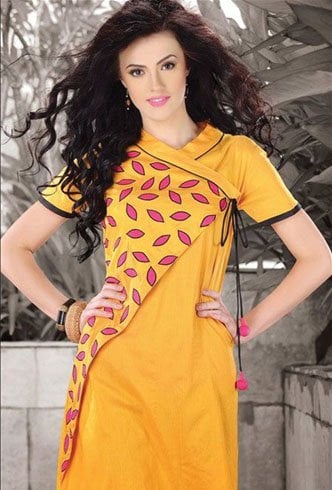 23. Strapless Neck Design For Churidhars:
Flaunt the chiseled collar bones with this strapless churidhar neck pattern. It need not be said that you need to go with a strapless bra for this style. If you want to add a dupatta, pull it closer to the neck like a choker. Rule out dupatta and go with a heavy necklace for grandeur occasions. Always ensure the dress sits right on the bust.
24. Embroidered Neckline:
A heavy embroidery near the neckline will look elegant and pricey on any outfit. The detailing and the delicacy of the work will enhance the beauty of the outfit. This neck design rules out the need for jewelry pieces. Add heavy earrings to go along with this style.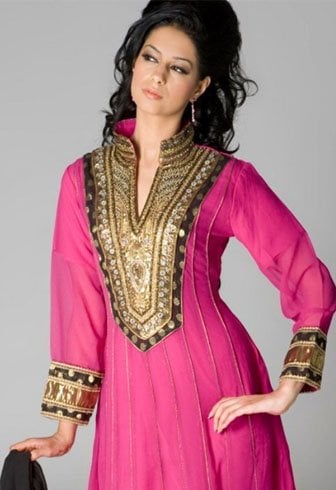 25. Off-Shoulder Churidhar Neck Pattern:
You must be aware of the off-shoulder style that is in great swing these days. Why not try it on ethnic wear? Yes! It works great! An off-shoulder neckline for churidhars is easy and chic to carry.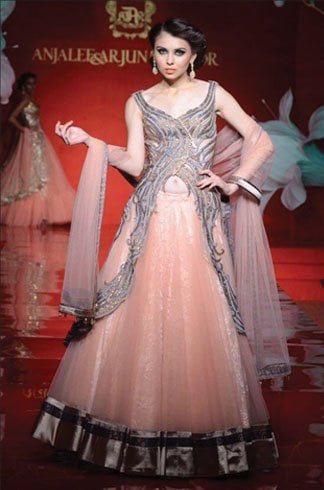 26. Piped Neckline:
Very ancient yet still in trend is the piped neckline for salwar kameezs. Choose a contrast collar for the piping effect and also play with patterns like knots, buttons etc., with this style of neck design.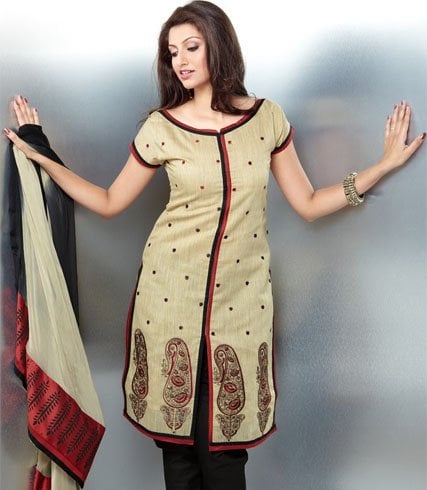 27. One-Shoulder Neck Design For Salwar Kameez:
Fashion comes back and doesn't fade. This one-shoulder would be comforting over the strapless style for beginners. This neck design eliminates the dupatta entirely as you can see. An intricate design along the neckline will enhance the beauty of the look.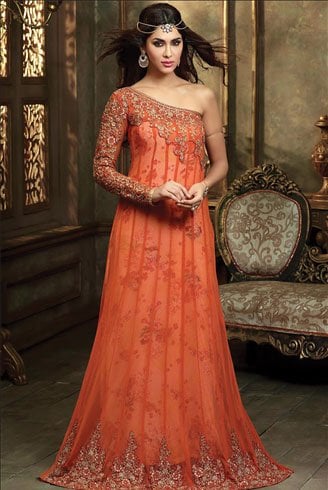 28. Deep Split Neckline:
Ever heard of neckline going deep down till the ankle but still looking elegant? No! then check out the deep slit neckline with us. The neckline plunges deep but is carefully stitched together near the midriff and opens down till the end. This pattern is for cape style or skirt style ethnic apparel.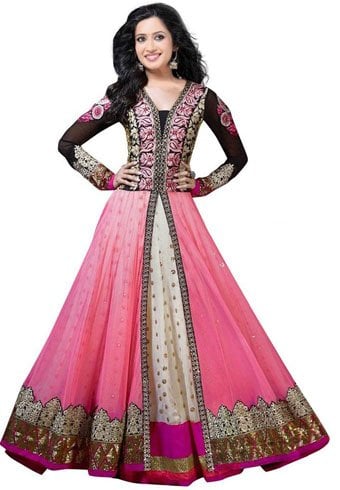 29. Split Round Neck Design:
If round neck design is your signature style, then give a slight variation by splitting it in the center slightly. This will allow some breathing space, and will make it easier to wear.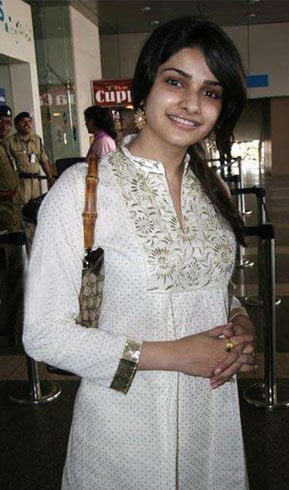 30. Front Dori Neck Pattern:
We all are familiar with the dori style but have always considered this pattern towards the back of the outfit. This season try out the front dori style which will look smart and pretty.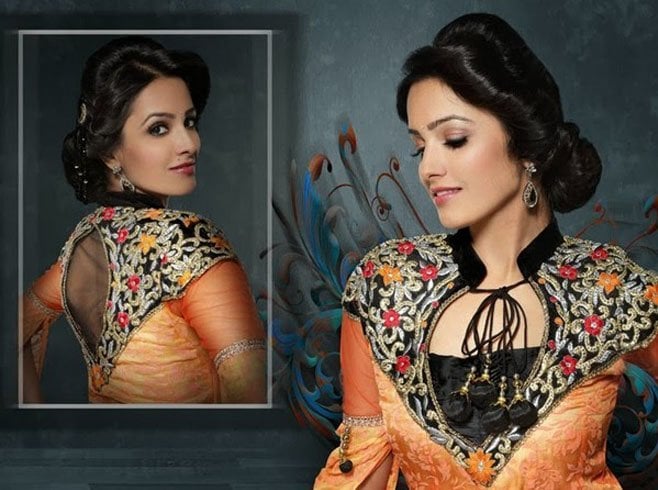 Piece de resistance or elements of workmanship, give a whole new meaning to your dressing with these unending choices in salwar suit neck designs.
Hope this post on 16 salwar kameez neck designs were helpful.
Images Source: pinterest.com