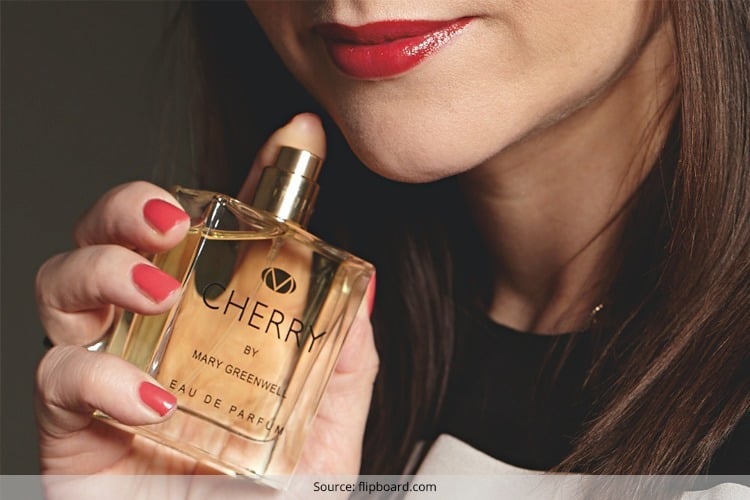 Are fruits reserved for munching only or do they have any other use? Well, the social butterfly in you can dab fruity scents on your skin, refreshing your whole being with a whole lot of irresistible aroma.
While floral scents are heavier, fruity scents are lighter. This means you tend to feel less of hot and sticky on extreme humid days when you have a fruity scent on you, making it ideal for summers and monsoons.
[Also Read: Best Perfumes For Women]
Now you might ask whether they are pocket-friendly. They fall in the affordability tag that won't make you break the bank.
Let us take you through fresh fruity summer scents. Get carried away at your own risk!
Taj Sunset by Escada
Wear it at the sunset while watching Taj Mahal and see how emotional and captivating you get. Taj Sunset fruit scent is a pretty affordable fragrance brought to you by Escada which goes well with the humid summers.
Some of the special exotic ingredients include Alphonso mango (yum yum), blood orange and nectarine as opening notes. There is raspberry and Malay apple as heart notes. As for the base notes, there is coconut, musk and sandalwood to rejuvenate your soul.
The signature bottle has lotus blossom engraved on its back. The perfume box is designed in the trendy Indian style. Doesn't it sound alluring?
Be Enchanted by Bath and Body Works
One of the best fruity and economical fragrances, Be Enchanted has a mystical fragrance of fruits in it. Worth getting a place on your dressing table, it can be used as a perfume and a splash.
As for the contents, it is a complete blend of passionfruit, pomegranate, wild berries. In short, Be Enchanted works out to be the best option to be gifted to your dear ones.
Chloe Eau De Parfum by Chloe
Lychee is known for its tropical exotic scent and Chloe Eau De Parfum fits the bill perfectly. Though this perfume doesn't have a mixture of many fruits, yet the presence of lychee fruit makes it very enticing. In the romantic summer nights, Chloe Eau De Parfum proves to be the best fruity fragrance that shall hook your partner. Try it out and you will feel mesmerised.
[Also Read: Perfume Hacks]
[sc:mediad]
Strawberry by The Body Shop
Greet summers with the awesome sense of strawberries. It will remind of strawberry lips, strawberry cream and the famous song sung by Beatles "Strawberry Fields Forever". Just spray it on your body in the hot and humid summers and see how fragrant and luscious you look.
Guerlain La Petite Robe Noire Eau de Parfum
Expect soothing smell by the dozen from Guerlain La Petite Robe Noire EDT. With a black skirt on the bottle packaging, you can understand why it is a rage among the girls. As for the notes, it has a mix of black current and subtle middle notes of black rose in it. It is for this reason that it is a hottie worn for formal dinners and casual parties alike.
By now you must have imagined the fruity smells of the fragrances mentioned above. Whenever you are out on a perfume shopping spree, always look into the perfume combinations and smells before making a purchase.
Now get ready to look pretty as a picture in the hot and humid heat with a sprinkle of these fruity fragrances on you. That's when you will wonder where did that sticky humidity vanish off? Yum would be the effect!