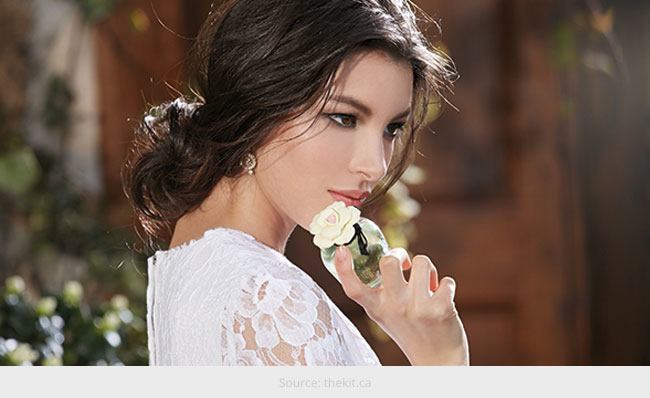 As much as we love our expensive bottle of spirits, we all know the kind of thought and mulaahs it takes to buy that one bottle of perfume, practically choosing amidst thousands of them at one go. But once we have achieved that, the struggle doesn't end there. We have to then make sure that the expensive bottle of spirit purchased, should actually last long, making us fragrant and fresh all through the day. Read on and understand how you can boost the overall impact and longevity of your best perfumes. We bet you'll be surprised to learn for the amount of perfume hacks you have been doing wrong.
1. Never store your perfume in wet and humid places. Keep your shiny liquids away from damp and warm places as it tends to have a direct impact on the quality of your fragrance. This is because when you store perfumes in your bathroom or near window areas their quality deteriorates. Always store your perfume in a cool and dry place, such as vanity kit in your room. You could also use a classic cake stand to store them!
2. Keep a track of target pulse points when applying perfume. Applying perfumes directly on target areas, such as knees, elbows, calves and inner wrist is an apt way to bask in the glory of your applied fragrance all day long. This is because, these areas are warmer compared to other body parts, and tends to have a long lasting staying effect of perfumes.
3. Apply a base on unscented lotion first. Applying lotion first will help the oily components of the lotion to interfere with the fragrances, hence making them last longer. This tip is especially beneficial for people who tend to have extremely dry skin.
[Also Read: How to make your perfumes last longer]
4. When applying mists and lighter-based fragrances, just spray the perfume in the air and walk past them. This sort of technique will help in evenly distributing the fragrance all across your body, giving you a hint of fragrance. This is recommended for people who do not like strong and earthy fragrances and just like the lingering smell of perfumes. Most popular perfume brands make mild as well as strong fragrances.
[sc:mediad]
5. Never rub the fragrance on your wrist. Post liberally spraying the perfume on your wrist; make sure you are not forcing the top notes to rub against each other. Just let it dry on its own.
[Also Read: Hair Perfumes: A luxury addition]
6. Be adventurous and create your own custom scent by mixing a few oils and fragrances. If you are a total perfume junkie, then go ahead and unleash your creative side by mixing and merging together different oils and perfumes, which you think might complement each other. Once you think you have found the right combination, just adjust a few notes up and down and your own personally built bottle of perfume is ready. Start with light fragrance perfumes and then move towards stronger ones.
7. Spray perfume on your pillow at night. A great way to smell fragrant and amazing all day long is to spray the perfume on your pillow. The calming scents of perfume when applied on your pillow right before hitting your sack is also a medically proven fact to help you sleep better.
[Also Read: Beauty hacks that work while you are asleep]
8. Immerse your lingerie in perfumed water. For a long lasting effect of your perfume, you could just spray a little or pour in a few drops of perfume oil in a bowl full of cold water and dip your lingerie in the same. When applied indirectly to you fabrics, perfumes tend to stay longer, leaving a lingering-on fragrant effect all day long. You could also spray a little in your steam iron and iron your clothes with this water.
Best perfumes for women also include the best-selling Celebrity perfumes. Now that you have enlightened yourself on 8 amazing perfume tips and tricks, act like a perfumista!