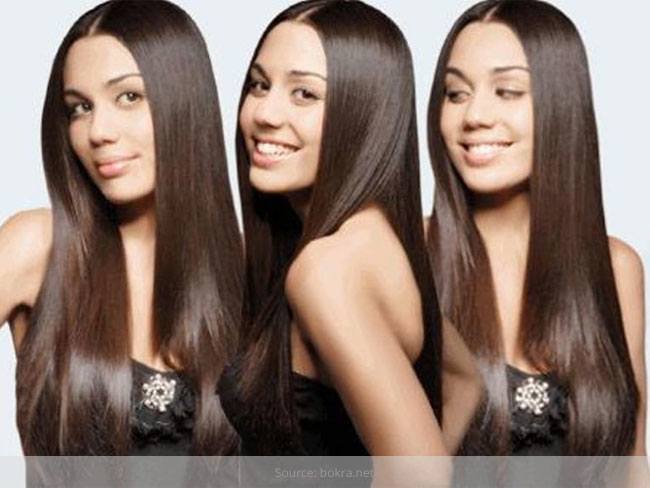 Right from dry indoor air to shampoos, heat, hair dyes and truckload of styling products, there are so many factors, which contribute to our state of unhealthy hair. With our poor hair facing the brunt of endless list of hair conditions – hair breakage, dry hair, brittle hair, split ends, and stunted growth – more often than not we need to turn our heads towards natural home remedies to give them proper and healthy nourishment. There are many herbal rinses available right in your kitchen, which can help you aid blood stimulation in the scalp, aiding stimulation of the hair follicle.
Here's our list top 5 herbal and all-natural rinses to achieve that look of healthy, shiny locks.
1. Sage hair rinser helps in invigorating and extra cleaning of scalp. For preparing a hair rinser with sage, just boil two cups of water along with two tablespoon of dried sage. Now let the water cool down and strain the fat sage pieces from the solution. Apply the mixture to your hair and also pour it directly over freshly washed hair. Massage this mixture into your hair to promote health and cleanse the hair of oil buildup in your hair.
2. Apple cider vinegar helps in clarifying and cleansing your hair from tips to roots. It is one of the easiest hair rinses available out there, and a little birdie tells us it is one of the most effective methods that all natural hair community swears by. Known for their slightly acidic flavors, apple cider vinegar has strong alkaline properties, which helps in balancing the pH of your hair by removing the buildup. And yes, do not fret much over the vinegary smell on your hair; it will vanish away as soon as your hair dries out.
[Also Read: Benefits and uses of Apple Cider Vinegar]
3. Beer as a hair rinse provides sheen, body and resilience to the hair. Go ahead and use flat beer to rinse your hair with as it bears a naturally 'setting lotion'. Beer helps in adding great vitality to the hair when blow dried. It also helps in giving an extra layer of body and shine to the natural sugars of the hair.
[sc:mediad]
4. Tea rinses for the hair helps in giving your healthy, long and shiny locks. Known for the healthy properties, there are many properties in different sorts of teas that gives the hair a natural shine and sheen. They are:
Rosemary and Sage Tea: Turn gray hairs darker
Black tea: For brightening and darkening the hair
Black Tea: For thickening the hair
Green tea & black tea: Reduces shedding hair
Green tea: Stimulates hair growth by strengthening
Green tea: Helps with dandruff and psoriasis
Hibiscus Tea: Promotes hair growth
[Also Read: Different types of Herbal Teas]
5. Chamomile hair rinse helps in soothing and healing the scalp, by giving it hair sheen. Chamomile is used since centuries as a process to relive stress and restless at bedtime. It is a great way to sooth itchy and sore scalp, by keeping dandruff, eczema and dry patches at bay.
[Also Read: Best Black Hair Dye]
Now that you know about the all-natural way to rinse your hair with health and nutrition, go at once to your kitchen and unleash the goodness of different natural rinses and herbal remedies to achieve thick, shiny and gorgeous hair.