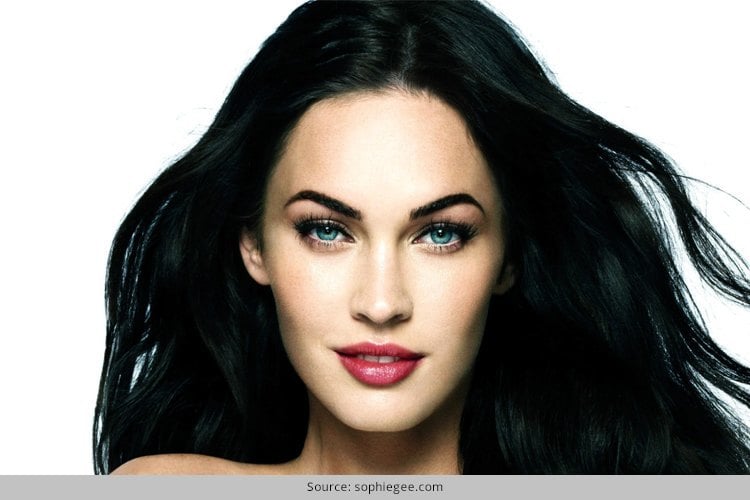 Finding the right black hair dye for your hair can be quite a tedious process. There are so many brands available in the market that finding THE ONE for you can be a very expensive and time-consuming process indeed.
So we at FashionLady decided to make things a little easier for you.
WE'VE MADE A LIST OF SOME OF THE BEST BLACK HAIR DYES AVAILABLE IN INDIA, INCLUDING GOOD NATURAL BLACK HAIR DYE.
1. Godrej Expert Rich Crème
[Also Read: Black And Purple Hair]
If you are looking for a pocket-friendly black hair dye, then the Godrej Rich Crème is the one for you. Priced at just 30 rupees, this is easily the most affordable and is good value for money. This ammonia-free color is enriched with aloe and milk protein conditioning formula, which the company claims, makes hair soft and shiny. Also, the dye is available in sachets that can simply be mixed together without any need for measuring out different contents like other hair colors. So if you want an easy, fuss-free, cheap dye, Godrej Expert Rich Crème ticks all three boxes. No wonder then that Godrej is one of the best black hair dye brand in India.
2. L'oreal Casting Crème Gloss
When going to the salon is too expensive but dyeing your hair at home does not give you satisfactory results, the L'oreal Casting Crème Gloss hair color comes to the rescue. With a nice fragrance, the L'oreal Casting Crème Gloss Ebony Black gives a nice black shade with a glossy finish. You will notice that your hair is so much softer and shinier after its use.
[Also read: Products For Glossy Black Hair]
3. L'oreal Professional Inoa Hair Colour
If you don't have the time to dye your hair every two weeks or just simply hate the process of dyeing your hair, then what you need is the L'oreal Professional Inoa Hair Colour. It is available exclusively at L'oreal Professional Hair salons and gives 100% grey coverage and awesome shine to the hair. Of course it is a lot more expensive than regular box dyes, but if you want superior results and long lasting color, and don't mind shelling out big bucks for it, then this is the one for you. Hands down the longest lasting black hair dye available in the market right now.
[sc:mediad]
4. Garnier Color Naturals
Enriched with olive oil, Garnier Color Naturals hair color is a household name when it comes to hair colors. It comes in a crème formulation that does not drip, ensuring an easy, mess-free application. The price is also affordable, which is another factor that makes this one of the best at-home black dyes available in India.
5. Henna Brands
[Also Read: Black Hair Growth Secrets]
If you are looking for natural options then Khadi's Herbal Hair Color Black, Biotique's Bio Henna Fresh Powder Hair color and Jovees' Henna & Brahmi Herbal Mehendi are all great options to consider. Of course with henna, you won't get pitch black colour, but if good grey coverage is what you desire, then henna does a decent job of it. All these natural black hair dye are also very affordably priced, making them a more attractive option.
Now that you've got a better idea of what each brand of hair dye claims to do and what price range they come under, you can make an informed purchase. Consider which hair dye will meet your needs and then narrow down by considering other factors such as money, ease of availability, ease of application and how long it will last for. Do remember that using a color protecting shampoo and conditioner will help your color last much longer and be more vibrant.