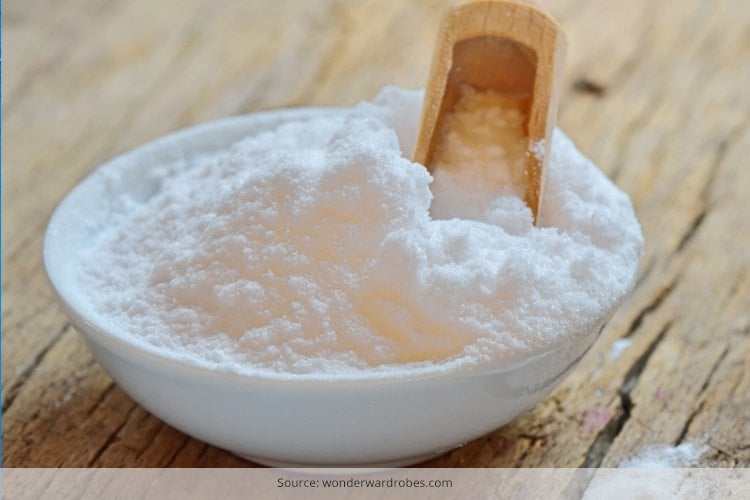 Have you tried every possible type of shampoo for your hair and still not satisfied with the results? Every individual has unique kind of hair and different hair problems. From hair fall to dandruff to oily hairs; sometimes those shampoos and conditioner claiming to be herbal also fail to live up to the expectations. In that case, we suggest using the understated and humble baking soda present in every household. Baking soda can be a natural as well as inexpensive remedy for most of your hair problems.
Let us show you some tried and tested methods on how to use baking soda for hair.
You might have heard some contrary information from the net that baking soda may damage your hair or can increase the chances of hair loss. But in reality it is a natural product which helps cleanse your hair from dirt and other chemicals making your hair lighter and cleaner. But what is important is to use the quantity of baking soda and other ingredients as per the direction. If you overdo it, there are chances of damage and if you under-do then there will not be any effect on your hair.
Check out some easy-peasy ways in which you can use baking soda for hair
Baking Soda For Dandruff
Most of the women at some or the other time has faced the problem of dandruff in their hair. In spite of trying various remedies it always reappears. Baking soda is an effective and easy formula for your dandruff woes. You can use baking soda for dandruff for any hair type.
Ingredients:
Method: To get rid of dandruff flakes from your scalp you are required to use lemon juice and baking soda. You need to squeeze juice from one lemon and take one teaspoon baking soda. Form a paste from this mixture and apply in your scalp area especially where dandruff is prominent. Now let the paste be on your hair for at least 3-5 minutes. Then rinse your hair with water. You should repeat this activity every week at least once until your dandruff stops reappearing.
Baking Soda For Oily Hair
How annoying it can be when one day after washing your hair, they look oily and smelly. Well baking soda can cure this problem too. As baking soda is alkaline in nature, it can help in controlling the pH level and your scalp can be clean and oil free.
Ingredients:
Method: You need to use baking soda with your regular shampoo. So, when you start washing your hair next time you need to add 1 tsp of baking soda to your shampoo. Wash your hairs as you always do. Repeat this for better results.
[Also Read: Baking Soda Face Mask]
Did You Know: There is a quicker way also to get rid of this problem. You can use baking soda and corn starch in their original form. They can work as dry shampoo. Just sprinkle them on your scalp and comb your hair. You will be amazed with the results.
[sc:mediad]
Baking Soda For Hair Lightening
Do you spend tons of money just for those shiny blond hairs? Add to that the damage caused by harmful chemicals used by certain beauty salons. You might be surprised, but baking soda is an easy as well as convenient method to go blonde. We can tell you an easy way on how to use baking soda for hair colour.
Ingredients:
Hydrogen Peroxide
Baking Soda
Method: You need is to make a paste of this mixture and apply it on hair strands where you want hair lightening. Other important point to consider is the consistency of the paste; it should not be too watery so that it starts dripping off the hair. After applying the paste wrap a silver foil around your hair to prevent it from sticking to other hair or even dripping.
Let the paste remain till you are satisfied with the colour you want. The results are simply awesome.
Baking Soda For Chlorine Free Hair
All the water lovers can now heave a sigh of relief. Don't give up swimming for the fear of your hair getting affected by chlorine. You can now use baking soda for hair to make them healthier and free from chlorine.
[Also Read: Baking Soda Scrubs]
After swimming wash your hair with plain water and then make a paste of baking soda with warm water and wash with the said solution. When you do this your hair will feel light and this is an indication that your hair is clean and free from chemicals.
Baking Soda For Hair Volume
You might not use baking soda for hair growth but you can obviously use it for giving volume to your damp hair. Yes it is easy for your hair to look healthy and fluffy when you use baking soda with your regular shampoo.
Ingredients:
Baking Soda
Apple Cider Vinegar
Shampoo
Method: You need to take almost a quarter of baking soda with your shampoo. After this take some apple cider vinegar and apply on your hair and then rinse it off. Your hair now feel fuller and livelier.
Did you know these uses of baking soda for hair? We are sure they are unheard off but definitely worth a try.