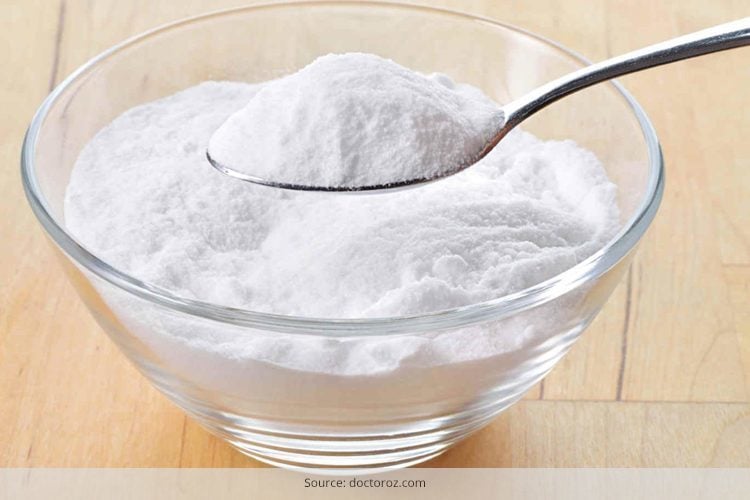 Do you know that there are innumerable health benefits of baking soda? It not only cleanses your body externally but also internally. Yes you heard it right. It is not only an ingredient used in cooking but it has various essential uses which cannot be ignored. However, many people get confused between baking soda and baking powder. Mind you! They both are two separate things and not substitutes. We are talking about the white powdered form of baking soda. Let Us Show You Some Unusual And Useful Benefits Of Baking Soda For Body
[Also Read: Baking Soda as Beauty Product]
There are certain problems in your body which you always tend to either ignore or spend lot of money behind it. As for example if you have dark underarms you might choose to avoid wearing clothes which reveal your dark skin. On the other hand you might get some special treatment done for the same. But this problem of yours has a cure and it is baking soda scrub. Read further to get some amazing ideas for such miniscule but annoying problems
Baking Soda Scrub For Underarms
The most embarrassing thing for a woman is dark underarms. It not only looks ugly but also unhygienic. Applying talcum powder or other skin lightening creams may be of little or no use. In that case baking soda scrub can be essentially beneficial. The foremost reason for dark armpits is dead skin cells which get accumulated over a period of time. All you have to do is take some baking soda and water and make a paste out of them. Now scrub the paste on your armpits and keep it for a while. After a while wash it and apply moisturiser. Repeat this activity atleast once in a week and you will soon realise that baking soda scrub for underarms is magic.:
Baking Soda Scrub For Blackheads
Almost everyone faces the problem of blackheads once in a while. The most prone area for blackheads is the t-zone and the blackheads spoil the texture of your skin. Baking soda scrub for blackheads is highly recommended and easy to do. Before you apply the baking soda scrub on your affected area, remember to wash your face clean and then place a hot cloth on your affected area. Let the cloth remain till it loses its warmth. This will ensure that your pores open up and then it becomes easy to get rid of your blackheads. Now make a paste using baking soda powder and water and apply it when the pores are open. Do not scrub hard just massage gently for 2-3 minutes. Then wash with warm water and clean the area. You can then also use apple cider vinegar to tone the area.
Baking Soda Scrub For Stretch Marks
Although stretch marks are inevitable part of any pregnancy, you can try baking soda scrub to reduce the scars of stretch marks. You cannot stop the occurrence of stretch marks while you are pregnant but postpartum you can try to reduce its intensity and make it alike your original skin colour. For this you will be required to make baking soda scrub with baking soda and body wash. Combine the two and make a fine paste and apply on you stretch marks and exfoliate your skin. Repeat this activity twice in a week for better and faster results.
Baking Soda Scrub For Acne Scars
The biggest problem with acne is that although they leave after 4-5 day they restore their marks which make your skin look full of scars. They are too stubborn to leave your skin clear. In that case a baking soda scrub can come handy. All you have to do is make a paste with baking soda and lemon juice.it is advisable to take only few drops of lemon juice otherwise it can become itchy. Apply this paste on the affected areas and let it dry for some time. Then rinse the area and pat it dry. Now apply olive oil so that your skin remains well moisturised.
[sc:mediad]
Baking Soda Scrub For Body Odour
Come summer and you are drenched in sweat all the time. What embarrasses more is the body odour. Using baking soda for body odour is an easy and simple option. Baking soda has inherent properties which removes bacteria from skin making it healthy. In order to make this scrub you have to use baking soda and corn starch with essential oils. Mix them well and make a fine paste. Now after taking shower apply this paste on those areas where you sweat more. Let it remain for 10 minutes and then wash it. Now wear clothes as normal and feel the difference. Repeat it regularly to overcome the problem of smelly sweat.
[Also Read: DIY Baking Soda Face Mask For Glowing Skin]
Don't you think these were some amazing uses of baking soda for body and better health? Trust they are truly a boon.