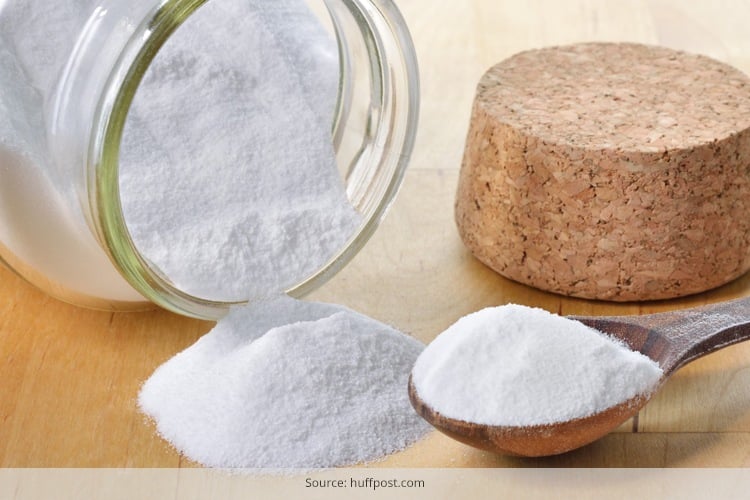 Sitting in one corner of your kitchen shelf this wonder ingredient is your saviour. Yes! We are talking about baking soda which is used in almost all the households and is always readily available. Well, this ingredient can make some wonderful face masks and can rejuvenate your skin with amazing glow and texture. Apart from these it can also cure your skin from unwanted pimples.
Let Us Make You Aware Of Some Baking Soda Mask To Get Instant Facial Benefits
Like any other natural beauty care product, baking soda too comes with some caution. It is essential that before you try the face mask on your face, it makes sense to do a trial test on your hands. If you feel any burning sensation than you may not try on your face because your facial skin is more sensitive as compared to other body parts. Also as you use baking soda face mask remember that you do not apply very close to your eyes; it can make your eyes itchy or can have some adverse effects.
So, check out some wonderful ideas on how you can use baking soda with other natural ingredients to make some amazing face mask.
Baking Soda And Olive Oil
A baking soda face mask made with olive oil can be highly effective for those who have dry skin. All you have to do is take equal proportions of olive oil and baking soda. Blend them well and if you want you can store them in freezer to become cool. Now apply this mixture on your face and massage on your facial skin for 4-5 minutes. Massage should be done with light hands and in a gentle manner. Now wash your face with warm water to remove the oiliness. This mixture will not only make your skin glowing but it is an excellent way to remove those stubborn acne scars.
Baking Soda And Essential Oils
Essential oils are not only aromatic but also antioxidant in nature. One of the easily available essential oils is tea tree oil. You can easily locate them in stores also. This baking soda face mask is a boon for those who have oily skin. All you need is to mix one teaspoon of tea tree oil with one third teaspoon of baking soda. You can also add few drops of lime juice in the mixture. Now apply the mask on your face and keep it for 10 minutes or so. Now rinse off the mask and dry your face. This mask will rejuvenate your skin from within and also help in fighting pimples.
[Also Read: Baking Soda Scrub]
[sc:mediad]
Baking Soda And Honey
Using baking soda for face has numerous benefits and mixing it with pure honey makes it the most reliable face mask. Before applying the mask, it is necessary to wash your face dry and clean. To make this mixture you have to take 2 table spoon of honey and 1 tablespoon of baking soda. After mixing the mixture properly, apply on your face and keep it for at least 15 minutes of time. This is a sure shot way to get natural glow on your skin and fighting the occurrence of pimples. One more advantage of this mask is a cure for your blackhead problems.
[Also Read: Baking Soda as Beauty Product]
Baking Soda And Orange Juice
Baking soda is essentially known for making your skin smooth and clear while orange juice is great for filling up your pores. Orange juice which is rich in vitamin c and citric acid can make your skin lustrous. Make this magical face mask by adding equal amounts of orange juice and baking soda. You can add few drops of water to make it less strong. Also one more substitute for orange juice could be lemon. It is also full of vitamin c and citric acid. Apart from that grapefruit juice can also make wonders for your skin. This mask will ensure that your hormonal breakouts stop once and for all.
Baking Soda With Aloe Vera
The baking soda mask for acne is the one with aloe Vera. Aloe has anti-oxidant properties and reduces the inflammation caused by acne and also keeps your skin clean. All you have to do is to make a paste from Aloe Vera and baking soda by taking equal quantities and mixing them well. Apply this mask on your skin and keep it for 15-20 minutes. Then rinse your skin with cold water and see the results. It is also an effective way to keep your skin tight and smooth.
[Also Read: Aloe Vera Beauty Products]
Baking soda face mask benefits are innumerable and surprisingly inexpensive. Try one of these today…