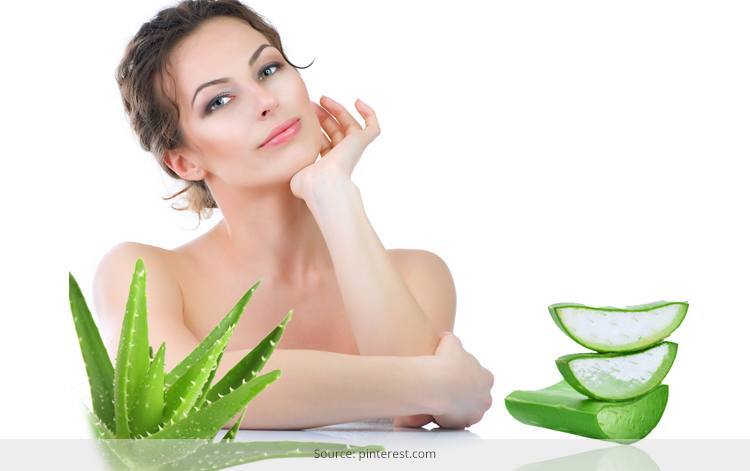 The ancient Egyptians had fondly called this ubiquitous plant 'The Plant of Immortality'. In fact, researchers all over the world have found that this is one of the few plants in the world which can cure, heal and mend almost any skin ailment!
[Also Read:  Affordable Beauty Products]
Doctors swear by it (It can cure wounds in eight days straight!), dermatologists adore it and yet, we are yet to recognize all the benefits of this miracle plant. We collected some of the best beauty benefits of using aloe vera beauty products.
Here is the roundup of aloe vera uses and benefits
Aloe Vera Makeup Remover:
Aloe Vera gel is very soothing and soft. Unlike many of the harsh beauty products that you use to wipe off that makeup from your face and eyes, aloe Vera is in fact, very mild and soothing. It does not dry up the skin unlike other products and can wipe away makeup in a jiffy. Simply dab some aloe vera gel onto a cotton ball and swipe away that entire makeup gunk. This is one makeup remover which has aloe vera and actually works like magic. Even tough and tattoo-like mascara and eyeliner from M.A.C and benefit can be easily removed with this.
[Also Read: How to make Your DIY Makeup Remover Wipes]
Aloe Vera As Sunburn Healer:
Summers can be especially very tough for people who get tanned and sunburnt very easily. Sunburns are even worse because they will keep stinging your skin. Aloe vera is very effective and powerful when it comes to helping sunburns heal. Applying daily on your sunburns will help the epithelial to heal and form a protective layer around it. It replenishes all the moisture that was lost and since it has antioxidant properties, it can help the skin heal much faster than any other creams and lotions.
[Also Read: Aloe Vera For Dry Skin]
Aloe Vera As a Facial Mask for Sensitive Skin
We may have mentioned before, but aloe vera is an extremely gentle product and for those who have sensitive skin, it can really work wonders. It can soothe and help the skin from breaking out into zits and acne and all that is needed in this wonderful facial mask are three ingredients- Aloe vera, coconut oil and lemon juice. Mix all three of them in a small bowl and apply to a clean and dry skin. Let it set on your skin for at least 10-15 minutes before washing it off. A word of caution: if you are already breaking out and there are cuts on your skin, then you can skip the lemon. Lemon juice will sting a cut.
[sc:mediad]
Aloe Vera As a Zit Zapper
Indeed, the Egyptians were right when they called Aloe Vera the 'Plant of Immortality'. There are so many uses of this tiny little plant! Aloe vera gel contains two very important hormones-Gibberellins and Auxin. These two hormones contain properties which reduce inflammation and heal broken skin. Gibberellin is a growth hormone and helps in the growth of new skin cells. Regular application of aloe vera will help you see a marked difference in a pimple-prone skin. Aloe vera really helps soothe the skin and aid in reducing inflammation of the skin. What's more, it also lightens the scars which are left behind by pimples.
[Also Read: Must-Try Homemade Zit Zappers]
Aloe Vera for a Smooth Shaving Experience
Another feather in Aloe Vera's cap! Yes, the gel from the aloe plant can also be used as an alternative for a shaving cream. It is anti-bacterial and great for small nicks and cuts. Since it is slippery, it helps achieve a closer shave. You can use it with other ingredients as well, like coconut oil.
Now, aren't you amazed at all the aloe vera benefits? So what are you waiting for? Start growing an aloe vera plant and reap all its beauty benefits of aloe vera right at home!
[Also Read: Juice Therapy]