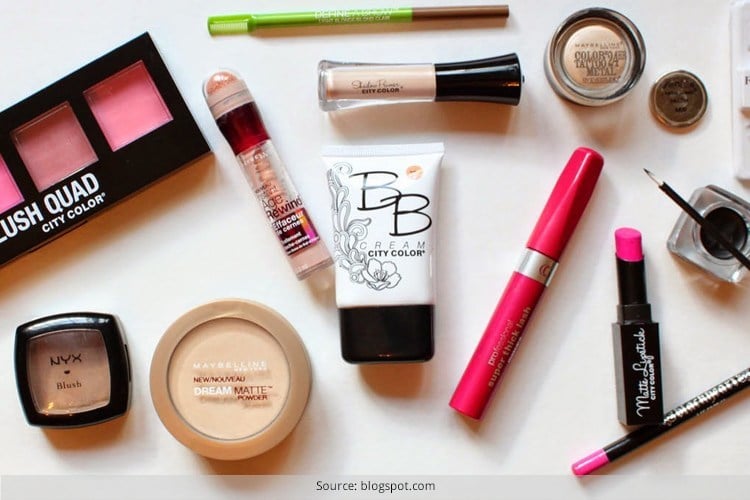 For most of us who love makeup, it is undeniable that it is actually quite an expensive endeavor. Most of the good makeup brands have products which have sky high prices. But if you are a fashionista who has a beauty budget in mind, we are actually with you!
[Also Read: How To Organise Beauty Products]
You don't really need to blow all your money on products which are very expensive. In fact, there are tons of brands and affordable beauty products India which offer almost the same thing but that too on a price that wouldn't burn a hole in your pocket. We at FashionLady have picked up some of the brands which will offer you good products but at a very reasonable price.
Best Affordable Makeup Products
Let's read on to know more of these beauty products which will spruce up your makeup bag in a jiffy.
[Also Read: Waterproof Makeup Brands]
Affordable Moisturizers
This is the most important part of your skincare routine. Good moisturizers form the base and you should always prep up your skin with a moisturizer before you begin to start your routine. It is a moisturizer which will keep your skin stay soft and supple for a long time. It has a non-sticky formula which makes it a great bet during those hot summer days.
Maybelline BB Cream
If you are not such a foundation lover, then BB creams are your go to makeup product. They are not as heavy duty as foundations, but can give you a fair amount of coverage. BB creams are the lightest and the best solution for daily makeup. It can even out the complexion and remove any signs of blemishes and pigmentation. You don't even need a brush to apply the Maybelline BB cream. Simply use your fingers to wipe the cream evenly all over your face. This one also has a light reflecting capability which makes the skin look glowing and dewy.
Maybelline thus is one of the best affordable beauty products and has tons of different shades in this range. Take a look at your options!
This is how much coverage the BB cream can give you:
Maybelline Fit Me Concealer
For those of you who cannot do without a concealer, this is something worth investing in and it is also one of the most affordable brands! It's really good for covering all those spots and blemishes that your BB cream could not camouflage. It comes in a range of six shades and is available in any drug store.
[sc:mediad]
Maybelline Mascara
You may be wondering why almost everything we are mentioning is Maybelline. Well, needless to say, Maybelline is one of the most affordable makeup brands and sells products which are pretty much comparable with the high end ones. Maybelline has tons of mascaras in its range and each of them works in a perfect way. They make the lashes look thicker and much longer than they are. Plus they are purse friendly too!
Elle 18 Lipsticks or Lip 'Bombs'
Elle 18 is again one of the cheapest lipstick brands and among budget makeup products you can ever think of! They have an absolutely amazing range of colours and they are super-duper moisturizing. The lipsticks come with a moisturizing core inside and you can feel the difference once you glide them on your lips.
[Also Read: Most Loved Lipstick Palettes]
And the price-well, they start from a range of just Rs. 100! Now how much cheaper can a good lipstick get? Elle 18 Lip Bombs are available online as well as in any of the drugstores.
Look at the range of lipsticks they have!
See, we picked up some of the most affordable brands for you, and at irresistibly low prices!