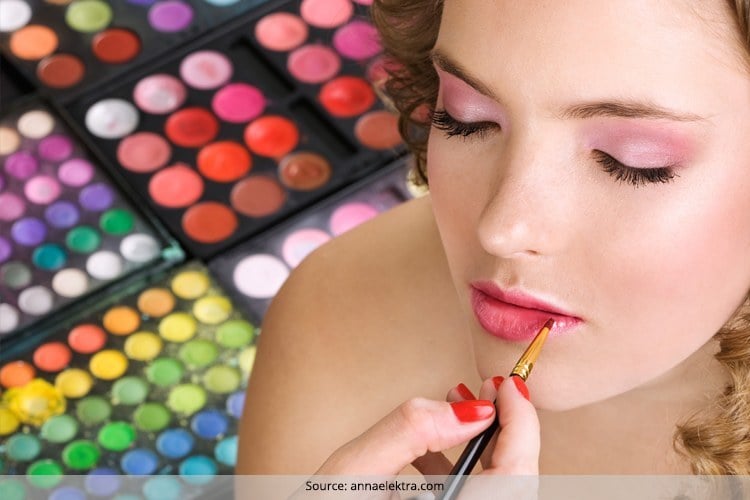 The best way to have a good lip colour collection is not to hoard M.A.C lipsticks, but instead to invest in a good lipstick palette. What a single lipstick cannot do, a lipstick palette can easily attain. Investing in some of the best lipstick palettes is like widening your options when it comes to lip colours. You have tons of options and you can have any look anytime-as long as you keep your lipstick palette handy!
[Also Read: Christian Louboutin Will Be Launching 36 Lipsticks]
A lipstick palette can have tons of different hues of the same colour or you can also choose to have different colours from all the ranges. It all depends on your preference when it comes to painting your lips. A lipstick palette is the perfect companion and addition to a wonderful makeup collection.
Here's a Lipstick Palette Tutorial And Some Versatile Lipstick Palettes In The Makeup Industry.
If you want to dress up your lips in different shades and hues every single day, then invest in a good lipstick palette and also learn from a lipstick palette tutorial. Learning the tricks of the makeup trade can be very useful in times of need!
For Those Who Love Pink Lips: Edward Bess Baby Pink Lip Palette
You buy this and you are in pink heaven where everything is fluffy and has the colour of cotton candy. We are joking though, because not only does it have colors of cotton candy but various hues of pink too!
[Also Read: Everyday Lipstick Brands]
We love this palette and for anyone who loves pink and similar shades, this is the palette for you! Just look at this beauty!
[sc:mediad]
For Those Who Love Glossy Lips: NYX Lip Gloss Palette
NYX is world famous when it comes to good lip glosses. But if it's lip gloss palette, then you should surely invest in one. We are advising you to invest in the palette because it's two in the price of one. Though it is not that expensive, you are still getting a lot more shades in a cheaper price than just buying their lip gloss. What makes them special is the fact that they are highly pigmented and last for really long!
NYX palette is also preferred by a lot of savvy women because it comes in an amazing size. Not only is it extremely easy to carry around, but it's great for touch ups and you can carry it around without much ado!
For Those Who Love Flawless Makeup: Graftobian HD Super Lip Palette
Now this lipstick palette is extremely versatile and is made for professionals. Mostly used in photo shoots and in movies and fashion shows, this palette's colour scheme is endless. The long-lasting, durable and highly pigmented lip colour gives you an even coverage and glides on your lips easily and as smooth as butter. You may find it a little expensive than rest of the palettes available in the market, but be assured that this one is a lipstick palette which is going to last a really long time for you!
For Those Who Love Variety: Coastal Scents 32 Lip Color Palette
High quality products at extremely low prices-that is Coastal Scents for you! For those of you who may love to mix and match, this is one palette which will give you tons of freedom to mix and match all kinds of colours and also create new ones.
There you go, a list of some of the most amazing lip palettes that you can find!