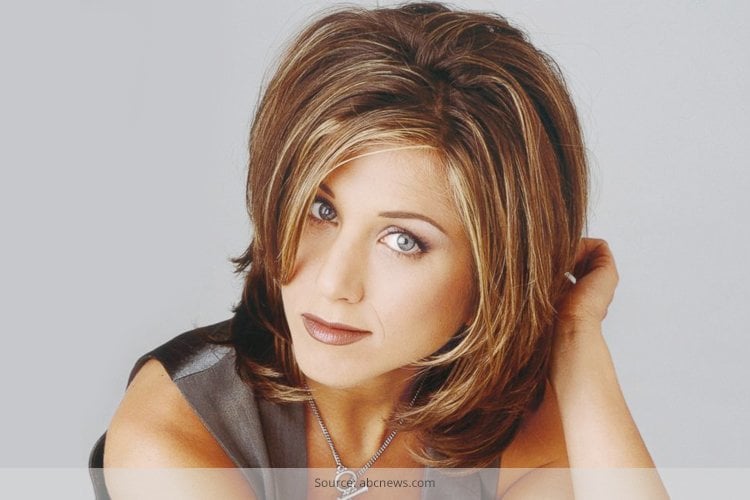 F.R.I.E.N.D.S, ahh sweet!
Remember those evenings when dinner was being eaten and the television set was on, and F.R.I.E.N.D.S zoomed into almost every household, taking over the whiny-rants of saas-bahu serials- yes folks, it was Monica, Rachel, Phoebe, Joey, Ross and Chandler along with their team that made us giggle and laugh. But that was not all, apart from the innuendos and funny antics, their funny fights and breakups too, there was one thing that caught our minds the most- THEIR SENSE OF FASHION. Who wouldn't love to emulate the 90s hairdos and trends and the early 2000's Jennifer Aniston hairstyle?
Speaking Of Style, Fashion And Jennifer Aniston Hair
Almost every PYT and woman who watched the sitcom with religious devotion, had not only laughed to their heart's content, but also took plenty of fashonizing tips to procure and apply in their daily lives too.
Let's take a look at the myriad range of Jennifer Aniston hair, which in 2015 can be emulated as well.
The Shrewder Yet Sassy Classy Fashionista Rachel Green
LOL, SHE RAN FROM HER OWN WEDDING—too lmaoo! But yes, Rachel Green played by Jennifer Aniston taught us a thing or two on hair styling, maintenance and more! Here are some of the very famous Jennifer Aniston hairstyles and looks on F.R.I.E.N.D.S!
The Jennifer Aniston hairstyle ranged from long layers to faux bobs, blunt bob layers to lobs and with tons of colour experimentations too. Enjoy the show we pen down now, watch her styles and yes, grab a tissue should nostalgia take over very strong!
Bob Cuts She Wore
Yes, amongst the various hairstyles flaunted and cutting off those long layers, Rachel Green whilst interning at a famous designer clothing line on the show, sported the sleek bob look. One of the best Jennifer Aniston haircuts and drastically hot and haute too, the world of PYTs wanted a change as well and donned the favorite hairdo.
[sc:mediad]
She Loved Them Long
Yes, and we are talking about her long hair! Remember how Rachel told Phoebe when the house got burnt down because of a hair curler, that her hair was straight and LONG! It was a goodbye to the sleek bob and the waves, and an adieu to the short haircuts she sported too. This time Rachel wore her hair long, epitomizing someone with grit, determination and a wild-child free spirited behavior too.
[Also Read: Haircuts to Flatter your Face Shape]
The Auburn Sexy Look
A Redhead she became, sporting the auburn sexy look in season 3, and it probably may have been then when PYTs across the globe rushed to the nearest salons to doll up on the same lines as Jennifer Aniston Hair was. Not a conservative look for sure, she added a pop of colour and brought about a style that would excite anyone around, especially for weekend clubbing!
Those Tousled Waves
Rachel Green began with the tousled waves, and the look was cent percent original to say so. Waves that fell on her shoulders, and a style so chic and feminine, it spoke volumes of her being an adventurous lass who waited for a last minute invite to a glam-sham party. Simply put, we love this nonchalant hairstyle like Jennifer Aniston wore in the sitcom comedy show!
The Bangs And The Updos And The Lobs
Well we couldn't ever forget the hairstyle with bangs Rachel sported in many seasons of the show, and she made PYTs across the world envious of her looks too. From sexy bangs that brought back the school girl look to the famous mastering of updos and the clipping of lobs, Rachel wore them like the queen of her hairdom castle! She wore them long with bangs and short with bangs, and she wore the bangs without making it look too heavy and cumbersome to carry.
Rachel Green played by Jennifer Anniston, the character and the celebrity has come a long way since the good old 90s, watch below for the 2015 look and get inspired!
Inspired already? Would you like to try some of her hairdos or hairstyle with bangs, this time!