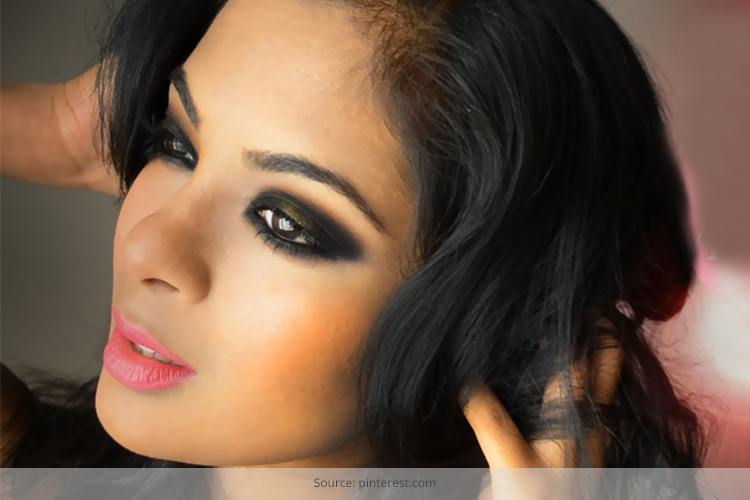 Invited to an after work party? It's time to chill out with your friends and loved ones after that hectic day at work . But why feel negative, thinking what to wear and how to dress up for an evening party after work. Worry not!
[Also Read: Here's How to Rock the Look for a Retro Party]
We Have Rolled Up Some Great Ideas On What To Bring To a Party
If you are wondering what to bring to a party, here are the some of the elementary things like party makeup, miscellaneous tips and items that you should stock in your car to bring out that glam metamorphosis in you.
1. Bright And Bold Lipstick
Swap your nude lipstick reserved for daytime with a bright and bold shade. For instance, you can go for the cool red RiRi Woo or fuchshia Pleasure Bomb. They are absolutely divine and rock famous colours that will give you a party-ready diva look.
2. Black Eye Liner
Go ahead and line your upper and lower lash lines with intense black pencil eyeliner. Follow it up by lashing the lines with a pencil brush. Now put mascara to your upper and lower eyelashes. Your party makeup shall begin to look chic and something to die for.
[sc:mediad]
3. Nail Polish
It's natural for a working girl to feel obsessive about her nails. Always carry a dark or bright colour, mini size nail paint with you in order to coat your nails after your work hours. This will be handy in covering or fixing any unwanted chips on your nails when you are out of home or office and on the way to an after work party. To draw attention, the best thing to do is paint your finger as well as toe nails red.
4. Hair Accessories
Depending on your hair length, hair style and texture, always carry a few items with you to an after work party. For instance, a few bob pins, 'u' pins and invisible pins too. Hair brush and comb are necessary tools to make your hair look neatly done up and saloned.
If you are a little obsessive about your hair, then carry a hair spray or gel in your handbag and a hand held mirror.
[Also Read: What to Wear to an Afternoon BBQ Party]
5. Party Purses
Last minute invitation to after work party doesn't mean you will land up in a soup. There are a whole lot of party handbags, from the understated to the bold and adventurous. Pick one to your like, preference and occasion and you are sure to get your arm-candy take you places.
6. Tips On Hand Bag Essentials
The thumb rule demands whether your party handbags are new or old, they should be made to look clean, tidy and dust-free. While you can dry-clean your cloth bags, the leather bags can be wiped off with a soft cloth, or polished to get a smooth look.
Broken handles, zippers that don't fasten and buckles that don't hold straps can be a big blow to your party handbags. Make sure they look safe, secure, easily manageable and run smoothly.
[Also Read: Handbags for Different Occasions]
Never let your handbag look overstuffed for an after work party. Multiple pockets can be a good idea to accommodate your makeup kit and other essentials.
Your party handbag should match or be a befitting contrast to your clothes and accessories. If you want to be showy enough then pick up bright colours but if you are of the sophisticated breed then neutrals such as beige, brown, white and black would do.
As a basic principle, you always have to make sure that your corporate suits compliment and emphasis your body shape and lifestyle. For instance, if you are of small built, then carrying a very large bag will end up making you look tiny.
Go in for plain Jane look rather than heavy duty printed and embellished handbags. Simplicity helps in getting you faster attention.
But the most important thing is that you should shy away from wearing or using fake labels, even polyester blends, plastics and synthetics.
Now that you have a fair sense of the fashion-musts you need to carry for an after-work party, do carry them along and use them in the best way possible. Share your tips and outcome with us and we will be happy and delighted.