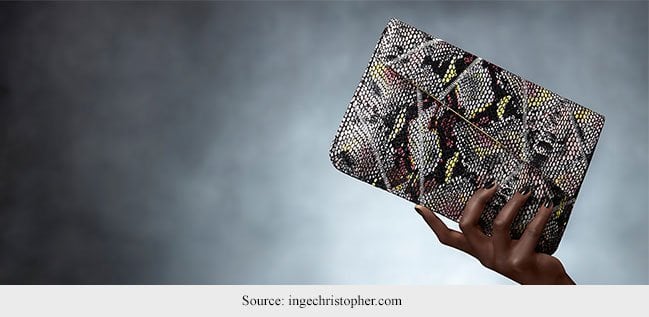 Did you know there are over 25 types of handbags designed for different occasions? I have seen women lugging their shoulder bag to nightclubs and work satchels to gym. I have also seen how ladies are often under-accessorized at formal events although they are perfectly dressed and how their style quotient is mocked only because their bag was a complete mismatch. This edition will offer you some relevant tips on how to pick handbags for different occasions which is crucial in creating a perfect style statement. Read on!
Before we get into the fashion protocols for women's handbags, let's find out the two major categories of bags swathed by the day and night fashion.
Here is a list of bags designed differently for day and evening looks –
Casual/office bags
As working women spend most of their time outside their homes, the bags they carry should be fashionable and functional. The following women's handbags are a woman's go-to bags. Whether it's the usual work or a quick visit to the grocery store, there is a day bag designed for every occasion.
Satchels – Satchels are structured bags offering maximum space and come with double handles. Specially designed for working women, these work handbags are convenient to carry documents, lunch box, makeup, money, iPhone and other accessories without having to struggle for the space.
Tote bags – Mostly popular as beach bags, these bags can accommodate anything that a regular women's purse cannot occupy. While beach lovers prefer this huge sized bag to stuff in their towels and sunblock, the open tip even enables shoppers to easily stuff in their goodies at ease.
Bucket bags – As the name suggests, these bags are bucket-shaped and spacious like the above two bags. They come with a single handle and can be either carried or worn over one shoulder.
Bucket bags – As the name suggests, these bags are bucket-shaped and spacious like the above two bags. They come with a single handle and can be either carried or worn over one shoulder.
Hobo bags – This is a classic day handbag in a crescent shape. Such day bags are ideal for casual outings and weekend getaways.
Sling/Messenger bags – These purses are hit among the teenagers and college students. The sling bags are worn across the body, thereby giving a style statement to the wearer. Plus, by slinging across the body, they make the hands free for movement.
Backpacks – These bags actually became popular with the advent of the laptops. Usually considered as a luggage bag, the backpack is worn at the back. If you're looking for something to suit your professional attire then leather backpacks can be the best choice.
Wristlets – These purses are similar to clutches and come with a short strap which you can wrap it around your wrist. You will find an array of beautiful designs, such as floral design wristlets available at Clarke's. You can pick from the wide range of colors including teal, pink, orange, green, purple, yellow etc. that suit your mood and occasion.
Evening Bags
Evening bags are preserved for formal events and fancy alike. Since such bags are only meant for parties and other events, so they are usually smaller as compared to day bags. Evening bags are a must to complete your party look.
Clutch – As the name suggests, this small purse comes without a strap, accommodating only a few essential items such as mobile phone, cosmetics and other small-sized personal items. The high end clutches include White Pearl clutch bag, Silver Diamonte clutch bag, and Rhinestones Satin clutch bag, which are favorites among the high profile socialites.
Envelope bag – This enveloped-shaped evening purse is also strapless and can only carry small items. This strapless purse is ideal for movies and official dinners.
Minaudiere – This clutch is an ornamental case, embellished with rhinestones and gems.  Click here to know more about these ornate clutches.
How to Pick Handbags for Different Occasions
[sc:mediad]
Now with such an array of styles and all-embracing list of occasions and events; you'll easily get confused in which style to pick for which occasion.
To make it more convenient for you, I offer 5 tips on picking handbags for your dress and occasion. Continue reading!
#1 Consider the Event
Take this as a thumb rule. Always consider the event before picking your outfit and accessories including your purse. As fashion rules several events from office holiday party and rocking night club venture to fancy luncheons and weddings, an inappropriate choice of bag not only ruins the look but also your comfort level.
Before picking the strapless clutch, make sure if you'll be comfortable carrying it all through the entire night. Well, a minaudiere, which is more persevered for sophisticated formal events, cannot be just carried to a night club. Instead a wristlet will work better for such glitz-struck nighttime affairs.
#2 Consider the Design of the Bag
If you thought any day bag can work for your daytime engagements or any evening bag can work for your late afternoon commitments, then you need to go through my post thoroughly. Evening bags come in different styles and designs. The following table breaks down the some more designs of bags for better understanding –
| | |
| --- | --- |
| Type of bag | Description |
| Athletic bag | Soft, spacious bag to carry sporting equipment and apparel |
| Baguette | Long, narrow bag that resembles loaf of French bread |
| Duffel Bag | Also known as sea bag, it's a large bag usually used for travel or sports |
| Bowling Bag | As the name suggests, it's a bag intended for holding a bowling ball and now a fashion item |
| Cosmetic case | Bags of varying sizes and shapes with a zip closure lined to hold cosmetics |
| Doctor's bag | The classic doctor's bag is flat-bottomed with rounded sides and is now a fashion staple |
#3 Consider the Essentials you need Carry
While some day bags are spacious enough to occupy your requisites; evening bags by far are small in size, only offering space to your cosmetics, keys and phone. Always consider how much you need to store in your bag and accordingly pick a design that will complement your outfit and occasion on the whole.
#4 The Bag should Complement your Outfit
This is an important factor that must be considered while choosing a bag for the occasion. In order to make an impressive style statement, your bag should complement your dress. Well, that doesn't mean you have to look for a matching purse for your apparel.
You can always rely upon animal prints for your evening dress and night events. These prints add glamor elements to your personality.
#5 Go for Versatile Designs
For those, who frequently shell out for fancy events and are a regular face at the Page 3 events, would like to consider having a closet full of handbags to complement their party wear dresses. While such idea can cost them a fortune, it's better to go for versatile designs, say a little black purse that goes with your LBD and floor length anarkali at the same time.
An ornate clutch is always the best bait for your wedding lehengas, Diwali dresses and even a fancy dinner get-together.
Hope this detailed post on how to pick handbags for different occasions helps you in picking an appropriate purse next time you get ready for an important event!