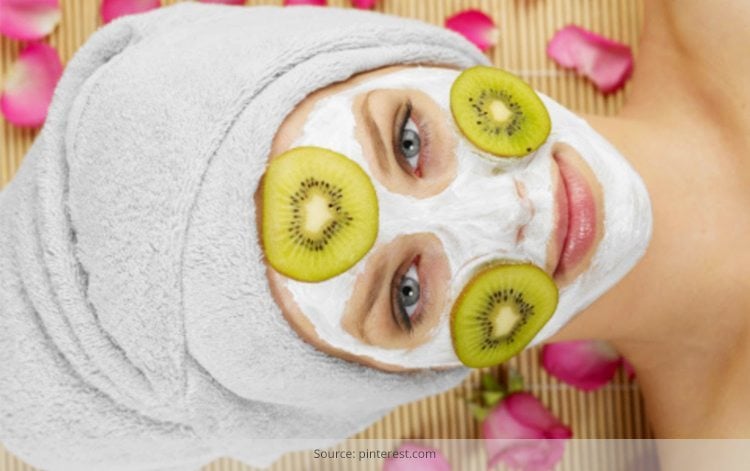 Ever since our childhood, we have been always asked to drink milk and our mothers even applied milk to our skins. Indeed, milk is an amazing ingredient that is mixed in many of our body lotions, cleansers etc. Milk cream for face will promote a healthy, fair and bright skin. But wouldn't it be great if you could make your own cleansers and lotions with milk in your kitchen? Well don't you worry, because we have some tricks up our sleeves!
[Also Read: How to Remove Dead Skin Cells From Face and Body Naturally]
Here are some amazing milk beauty products you can make at home. Let's get started:
For a Sensitive Skin: Soothing Honey and Cucumber Cleansing Milk
A lot of people have a sensitive skin and sometimes, not all products can be used on such a skin. In fact, sometimes, the skin is so sensitive that you won't be able to use any products either. So this for the ladies with the sensitive skin:
Here is what you will need:
1 chamomile tea bag
2 tbsp clear honey
1 small cucumber, peeled and seeded
[Also Read: Some Of The Most Gorgeous Chocolate Beauty Products]
Boil the chamomile tea bag and let it cool down for some time. Remove the peel of the cucumber and grate it and strain the pulp of the cucumber. Retain all the juice. Now, stir the honey into the juice and also add the whole milk into the mixture. Apply this mixture to a clean and dry face. Let it sit for at least 20 minutes and then wipe it off with the cool chamomile tea. It not only soothes a sensitive skin, but it also tightens pores and prevents acne and pimples.
For a Yummy Smelling Bath: Chocolate Milk Bath
We know, the name sounds very tempting, but it is also a very good way to relax in your tub after a hectic day at work. This chocolate bath is wonderful and leaves your skin lingering with the sweet smell of chocolate. Plus the combination of milk and chocolate will also leave your skin silky smooth.
[Also Read: How To Make Your Bath A Fun Bath]
Here is what you will need:
3 cups whole milk (if you have to use powdered milk, use 2 cups)
5 tbsp fresh mint leaves, chopped
3 tbsp raw cacao powder (This is available at most of the health-food stores)
½ cup Epsom salts
1 cup cornstarch
[sc:mediad]
In a bowl, mix all these above ingredients together and stir the entire mixture to have a smooth consistency. Now, fill up your tub and add the entire mixture into it. Soak in the tub for at least 20 minutes for a holistic experience. Use lukewarm water for an even more ethereal experience.
For a Squeaky Clean Skin: Milk and Honey Face Scrub
We cannot stop about the qualities of milk and combined with honey, it is even more potent and you have the best scrub of all times. Not only is it good to prevent any kind of breakouts, but it is also a very good exfoliating scrub and will remove all the dead cells from your skin.
Here is what you will need:
3 tbsp milk (choose whole milk for those of you who have a very dry skin)
3 tbsp honey
1 tsp raw oatmeal, crumbled (This is the main ingredient which helps in exfoliation)
[Also Read:  Affordable Beauty Products]
Take all the three ingredients and mix them all in a bowl. Mix till all of them have a thick consistency. Apply this mixture onto a clean and dry face. Massage the mixture onto your skin and after 20 minutes, wash it off.
Alternatively, if you do not have oatmeal, you can also use nutmeg. The ingredients to make this scrub are given below.
Let's get shuffling with these amazing milk beauty products! These DIYs are easy and very effective too! So, raid your kitchen and let's get cooking
[Also Read: DIY Beauty Projects]