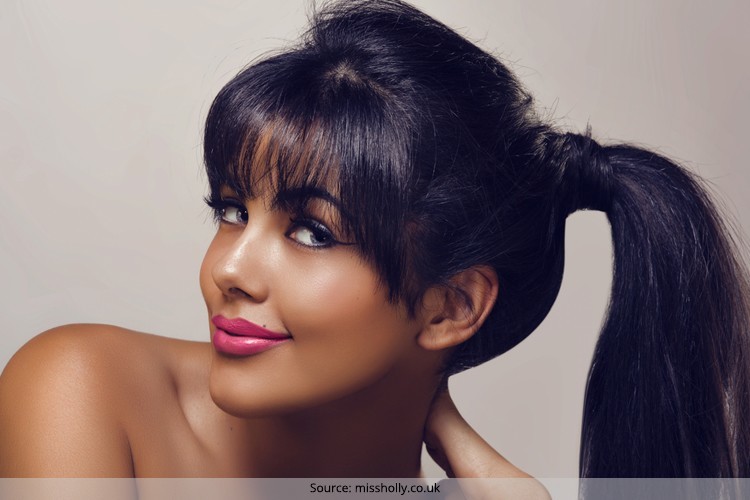 Black hair looks its best when it is healthy and glossy. But since everything from your dietary habits to your lifestyle can adversely affect your hair, keeping your black hair looking nice and shiny can look like a lost cause. But we're here to list some of the best black hair products and enlighten you on black hair care.
Natural Hair Products For Black Hair
Natural Hair Products For Black Hair are what we swear by. Natural products might take a while to show results, but trust us when we say that they are the most effective, giving you long-lasting results.
Shikakai
Swap your shampoo for some natural goodness. Start cleansing your scalp with Shikakai powder instead of using chemical-laden shampoos. Shikakai stimulates hair growth, prevents hair fall and treats scalp conditions such as itchiness and dryness. Being rich in vitamin C, regular use of Shikakai will make your hair glossy and black. Shikakai also helps fight premature greying. So making Shikakai, one of the top Black Hair Products, a regular addition to your black hair care will yield great results.
Coconut Oil
If you're not already using coconut oil prior to washing your hair, then we suggest you start ASAP. Coconut oil is one of the best natural Black Hair Products that you can use. It penetrates your hair, moisturizes it, reduces any frizziness or dryness, and forms a protective layer on your hair. But that is not all! Coconut oil also helps give your black hair a healthy glossy look. One common mistake that most women make is to apply coconut oil to the hair prior to washing it and then washing their hair twice to get rid of all traces of the oil, essentially stripping the hair of the coconut oil and leaving it prone to more damage. So always aim to work up a decent lather but make sure not to over-wash your hair with shampoo!
Amla Oil
Of course Amla oil is great for black hair. In fact, we would list it as one of the top Black Hair Products. Not only does it make your hair healthy and helps treat scalp conditions, thanks to its antifungal properties, but it is also known to fight greying and keep your hair looking a healthy stark black. So be sure to include it in your hair care regime.
Sesame Oil
While use of coconut and Amla oil for hair care is a widely known and practiced tradition, not many people are aware that sesame oil is great for hair as well. Containing antifungal as well as antibacterial properties, sesame oil helps keep hair healthy by fighting a myriad of scalp conditions, from dandruff to itchiness to infections. And as we all know, a healthy scalp leads to healthy hair, and only healthy hair will look nice and glossy. So tackling the root cause of your hair issues is the way to go and sesame oil will help you do just that.
[sc:mediad]
Curry Leaves and Buttermilk
Make a moisturizing hair mask that will help fight scalp dryness and premature greying. Powder a handful of curry leaves and blend it with a cup of buttermilk. Apply this mask all over your scalp and hair and leave on for half an hour. This mask soothes the scalp and de-frizzes the hair, making it soft and shiny. Use this hair mask twice a week for best results.
Avocado
If your hair is dry and damaged, then an avocado hair mask will bring it back to life. You can add some other ingredients such as coconut oil or Aloe Vera gel as per your preference. Mash up a ripe avocado and apply it onto your hair. Leave it on for half an hour for the avocado to work its magic. Avocados are great for moisturizing and hydrating your hair. They fight frizz and make your hair super glossy. But if your is really thin and limp, then you might want to stay away from this hair mask as the avocado might further weigh down your already limp hair.
Chances are that you already know or have heard about most of the top Black Hair Products that we have listed here. But until you try them and stick to using them for a long time, you will not see the desired results. This is the problem in many instances as most women give up on a natural remedy before it even starts working. Give your hair time to acclimate to these products and let it gain the most it can from nature's best.