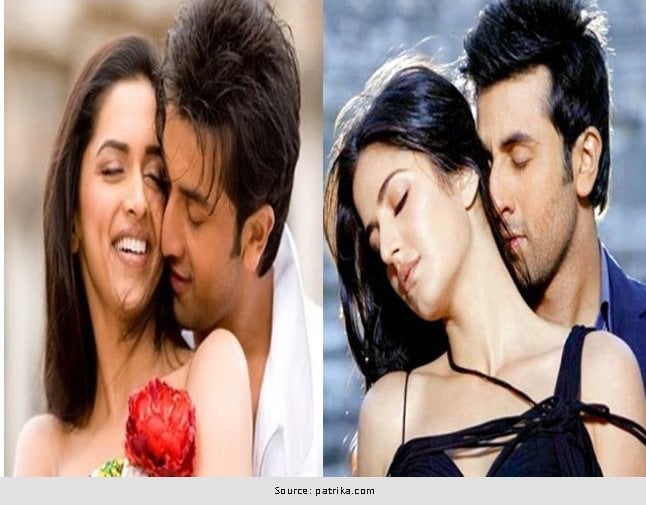 Many a times, relationships do not turn out the way we think of them, initially. Break-ups and divorces are no different! When you are in love, you don't ever imagine such a thing and it's probably just a part of your worst nightmares but sometimes such nightmares turn to be a part of reality in life. Many such heartbreaking divorces and break-ups have been there in Bollywood too. We take a look on some famous heart breaking break ups and divorces in Bollywood!
Salman Khan and Aishwarya Rai
This break-up can be said to be Bollywood's worst break-up of all times. Salman Khan and Aishwarya Rai, got to know each other while shooting the film Hum Dil De Chuke Sanam, and soon got close to each other. They looked dynamic together and there chemistry sizzled on screen but soon enough there were rumors of their spilt because apparently Salman Khan was very possessive about Aishwarya and she wasn't appreciating this very much.
In fact, there had been reports of Salman khan assaulting Aishwarya and hitting people she worked with. None of this behaviour was acceptable by Aishwarya Rai and thereby, she had to officially split with Salman Khan in 2002.
After this relationship, Salman Khan moved on in a long relationship with Katrina Kaif but that didn't go well either and now he is single.
Aishwarya Rai and Vivek Oberoi
Aishwarya Rai also moved on and had a relationship with Vivek Oberoi but soon broke up. Now, she is married to Abhishek Bachchan and has a daughter named Aradhya with him.
Saif Ali Khan and Amrita Singh
Saif Ali Khan and Amrita Singh tied the knot in 1991. Amrita Singh was 13 years older than Saif and they had two kids together; Sara and Ibrahim. Their marriage lasted for just 13 years and it was rumored that the reason for their split was Saif Ali Khan's alleged affair with an Italian model.
They divorced in 2004 and since 2007 Saif started dating his 'Tashan' co-star 'Kareena Kapoor'. Saif Ali Khan married Kareena Kapoor in 2012. Ironically, Saif is 10 years older than Kareena!
Ranbir Kapoor and Deepika Padukone
This couple was one of the most sensational couples, lately. They both had debuted in Bollywood at the same time and probably that's when they started to date. Though, the young couple tried a lot to hide their relationship in public but couldn't hide it from media for long.
There used to be a time when their every move was captured vividly and made headlines, from Deepika's RK tattoo to their airport kiss. But, their relationship came to an end and the reason for their break-up was rumored to be Ranbir Kapoor's mother 'Neetu Kapoor'. Apparently, it was said that she wasn't happy with their relation and thereby, Ranbir broke up with Deepika. Later Deepika revealed on 'Koffee with Karan' that he had cheated on her, which made quite a stir.
Now, Ranbir is dating Katina Kaif and Deepika is with Ranvir Singh.
John Abraham and Bipasha Basu
[sc:mediad]
They used to be one of the hottest couple in Bollywood. John and Bipasha were in a relationship for a rock solid 10 years. Thereafter, reports of their break-up spread and Bipasha stated that John was cheating on her which led to their break-up.
After their break-up, John had been dating Priya Runchal, who is an investment banker, for quite some time before they tied the knot. And, Bipasha is reported to be dating Harman Baweja.
Aamir khan and Reena Dutta
Aamir Khan and Reena Dutta were married for a long 16 years. They were very young when they married. It's reported that Aamir proposed to Reena when he was just 21 and that was even before his first film. They had two kids together but had to split up due to Aamir's closeness with Kiran Rao, who was the assistant director in the film 'Lagaan'.
Now, Aamir is happily married with Kiran and even has a son with her.
Shahid Kapoor and Kareena Kapoor
This was one of the most popular couples. They were one of the stable couples and had been together for around 3-4 years. The news of their break-up was a shock to many because there had been no rumors of their split. Nobody knows the clear reason for their split but according to the rumors, the split happened because of Kareena's closeness with Saif Ali Khan during the filming of 'Tashan'.
Kareena is now married with Saif Ali Khan. And all this while, Shahid had been linked with a lot of his co-actors, including Priyanka Chopra.
With changing time, the equation of relationships change too but everything happens for greater good. These celebrities split because they weren't happy together but let's hope that they are happy in their own lives now and with their chosen partners.