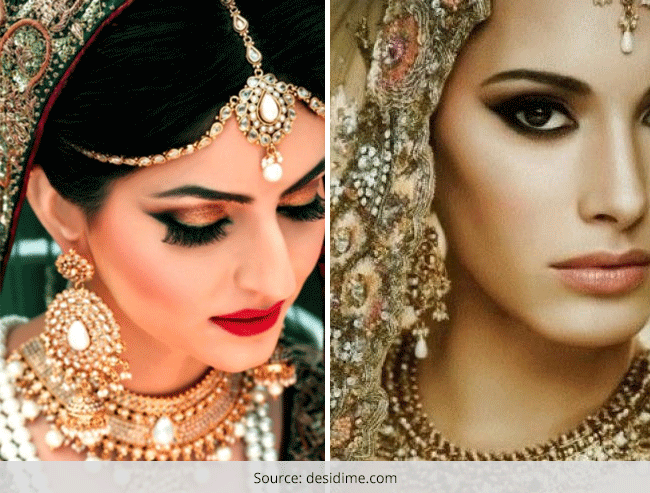 Your wedding day is fast approaching and you're worrying about everything under the sun, from wondering if you should wear those high heels and risk tripping and falling to worrying about how good your makeup will turn out to be. While we have already helped you with what heels to wear on your wedding day, we will now give you some handy tips when it comes to your wedding.
1. Have A Clear Vision
Sit and write down a list of all the things that you feel are important for your overall look. What kind of hairstyle do you want? Do you have an overall colour theme that you want to follow for your makeup? For instance, a gold and red makeup combination to perfectly match the colour combination of your wedding dress.
[Also Read: Indian Bridal Beauty Routine]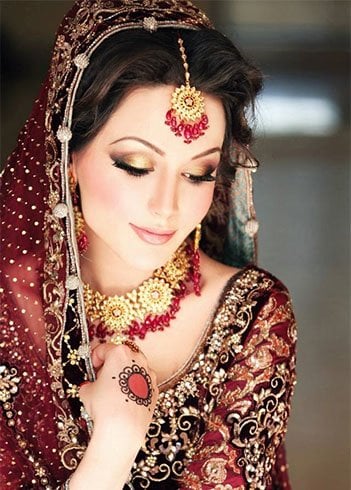 2. Have A Makeup Trial
Have a bridal makeup trial to see how you will look on your D day. This way, you can make any changes you need and will know exactly how you're going to look. Put on your wedding dress and jewellery and then do your makeup, after all your makeup is not an individual aspect. It needs to go seamlessly with your dress and jewellery. If you're planning to wear gold jewellery, then pick up makeup with a gold undertone to it. And if you'll be wearing diamond jewellery, then your makeup needs to reflect a subtle white glow to complement your jewellery.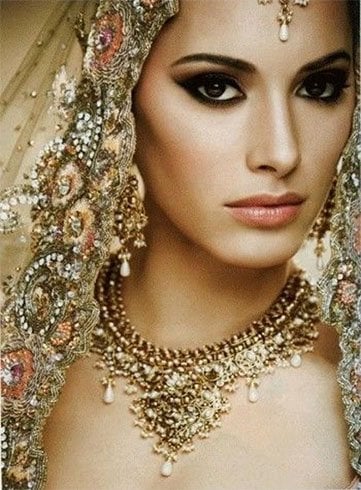 Having a makeup trial also helps to make sure that you are not allergic to any of the makeup products. A sudden allergic reaction could turn ugly. So insist on having a makeup trial well in advance to the wedding day.
3. Choose The Right Makeup
A common mistake that many brides make is to use outdoor makeup indoors. Foundations that contain SPF may work well when you're outdoors, but using them for indoor photo shoots will be a disaster. The flash from the cameras will make your face look washed out as a result of the SPF element of the foundation. So invest in makeup meant to be worn indoors.
Your makeup must also be waterproof in order to last long. Another crucial factor is to pick the right shade of foundation. Never ever go for shades lighter than you skin tone as this will just make you look ashy, and that is a nightmare no bride should endure. So pick makeup shades that matches your skin tone. As far as blush and lipsticks are concerned, consult with your makeup artist to know which shades will suit your skin tones. Darker skin tones should use warmer colours such as burgundy and bronze, will lighter colours should use shades with pink undertones.
[Also Read: To Do List for Wedding]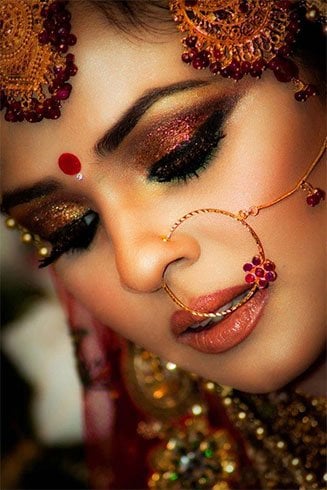 4. Get Inspired
Go online and browse through all the countless number of bridal looks. Find some inspiration and show the picture to your makeup artist so that they will know the look you want to achieve. Be open to suggestions, but put your foot down on aspects that you feel strongly about. Like for instance, if you want your eye makeup to be subtle and not dramatic, then don't let your makeup artist or anyone else to convince you otherwise.
[sc:mediad]
A one-size-fits-all approach can never work for makeup. Just because most brides prefer dramatic eye makeup does not mean you should too. It's all about your individual style and preference, so don't be afraid to voice your opinion and let the makeup artist know what you want and don't want.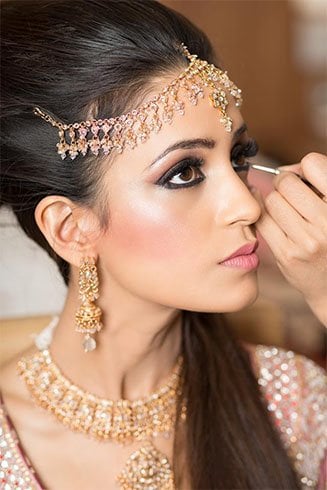 5. Makeup Essentials
Lastly, here are some makeup essentials that you will need.
Concealer — Even if you're not prone to dark circles or acne, chances are that the stress of the impending day may leave you tossing and turning at nights, unable to have a good night's sleep. So a concealer is essential to camouflage any puffiness or dark shadows under the eyes.
Highlighters — Use a highlighter on your T-zone, cupid's bow, brow bones and cheek bones. They give your skin a subtle glow and help enhance your features beautifully.
Primer — You just cannot do without a primer. It acts as the perfect base for your makeup and helps your makeup stay in place. So invest in a good quality primer.
Blotting paper — Have some blotting paper handy to blot up any shine that might peek through as a result of all those heavy lighting.
Every bride will want to look her best on her wedding day. So don't be afraid to demand your makeup artist to do things your way, after all, it's all about you on your wedding day (And oh yes, let's not forget the poor groom). So go ahead and dazzle in all your fineries and awesome makeup, and make some wonderful memories with beautiful photos.
Images Source: pinterest