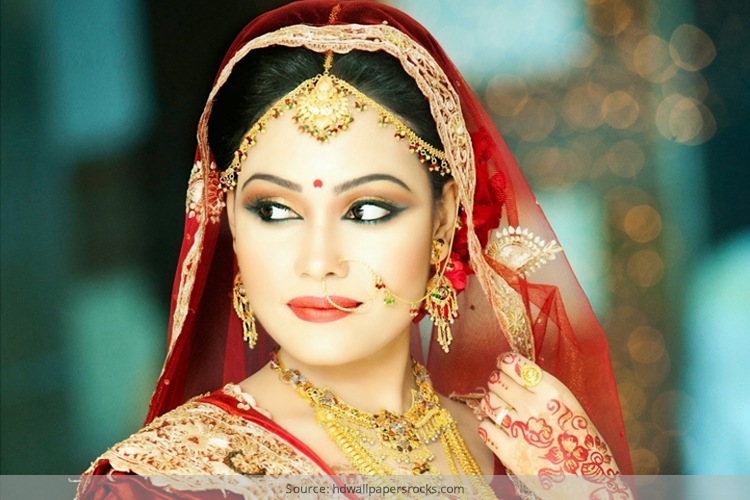 It is your big day and a wedding means a lot to most of us, ever since we have begun planning for the dreamy moment playing with little tea cups and make-belief parties. But now we are all grown up, and we sit to plan our own wedding with our loved ones, which is why jotting down everything on the wedding planning checklist is a must. We say travel light when a vacation is planned, but for the journey of life, why don't we say the same? Let's make a light wedding planning checklist, which tells us what to have, so when you compare it with your own check list, you would know what not to bring along or add to the bandwagon so big! Take a look!
[Also Read: Pre-Wedding Beauty Regime For Brides-To-Be]
What You Should Have As Fashion Items With You In Your To-Do-List For Wedding!
So when you finally are sitting down to conjure the to-do list for wedding, the first and most important thing to add here would be shopping for your bridal ensemble. However, to complete it you would need the following, which you must carry. For example, the headpiece and the odhni, the hair accessories, your shoes, a clutch bag, and if it is nippy, you would need a shrug or a jacket, wedding statement jewelry et al. What you shouldn't carry are
Wedding accessories for the party- leave it to the bridesmaids to haul them for you.
Don't take the pains to haul on jewelry and accessories for the women and the bridesmaids with you, it is for them to carry in their bags
The wedding ring bag, which should be carried by the male members ideally
Flower girl thaalis and baskets, once again for someone else to carry.
Candles and confetti etc, let someone else haul them up for your big day!
What You Should Focus On Fashion Wise Are The Following
The wedding fashion items that would work best with your ensemble and look for the day would be the wedding heels, bridal accessories, bridal items, trendy bridal items and more. So here's a list to check on and have around!
[sc:mediad]
Since your wedding dress is the eye-catcher of the evening, you would want to make every decision to finesse on the same. And the accessories you choose should compliment your dress. Silver, pearls and gold are best to pair up the Indian bridal couture with for the rituals and the reception look alike. Keep away stuff like junk jewelry, oxidized metals and even beaded jewelry for now. They are fashionable for social gatherings, and not for a bride on her big day.
The look you portray on your D-Day should be a cohesive one, which means right from the jewelry to the belts, clutches to the shoes, and shawls or flower crowns too, it should be put well-together to have a complete look. Accessories at any cost have to match the dress, and the theme of the wedding which enhances the wedding look. What you should not carry along are heavily worked shawls and tiaras, too much chunky jewelry to wear at the reception and chunked up shoes. Remember, at your wedding you would be moving around a lot, which is why it is important to wear something comfortable and to be light.
Features are to be focused on and not just trends. This means, you may fancy a certain look as seen at the bridal fashion weeks, but are they practical for the wedding climes you would be in? Ask yourself this. There are certain hair pieces that may not suit the look and the ensemble you want, drop earrings especially don't suit all brides, chaandbaalis too, which is why you should opt for alternatives such as studs or statement maangtikkas to balance the look.
In the end, when planning a to do list for wedding, don't be sad leaving out some of the trendy wedding fashion items in lieu of minimal trendy bridal items to carry and wear at the venue. There would be many more rituals after the marriage to wear them to, so be wise when dolling up for the big day! Best of luck!