Looking for some cues for your wedding lehenga? I know it can be an overwhelming task, especially when you are not able to decide the dress in the first hand. Up till now, we have been taking inspirations from friends, elder sisters, sister-in-laws etc. With Fashionlady at your bay, you need not have to worry about the source for inspiration at least.

In this edition, I have come up with three top Indian wedding blogs, which can enable you with every minute detail of your big day. These blogs do not cover celebs weddings nor do they narrate any fascinating stories but they cover real life Dulha-Dulhans describing their wedding fashion to the core.
And even though there are no wedding plans on the cards, just browse through these websites as they'll give you sheer joy. And not to mention all the ideas you'll be collecting from the bridal coterie and jewelry to the wedding decor. You are surely going to find some nuggets and bookmark them, enjoy!
Maharani Weddings:
The first Indian blog that strikes my mind when it comes to wedding fashion is the Maharani Weddings. The title itself boasts luxury blend with elements of fashion rooted to Indian culture though.
This is one of the leading blogs in India giving an insight into what we call Big Fat Indian Weddings followed by every ritual from Mehndi, Sangeet, and Wedding to Reception; that have happened recently in countries other than India. The blog mostly targets the Indian brides and grooms who tie the knot in US, Canada, and UK.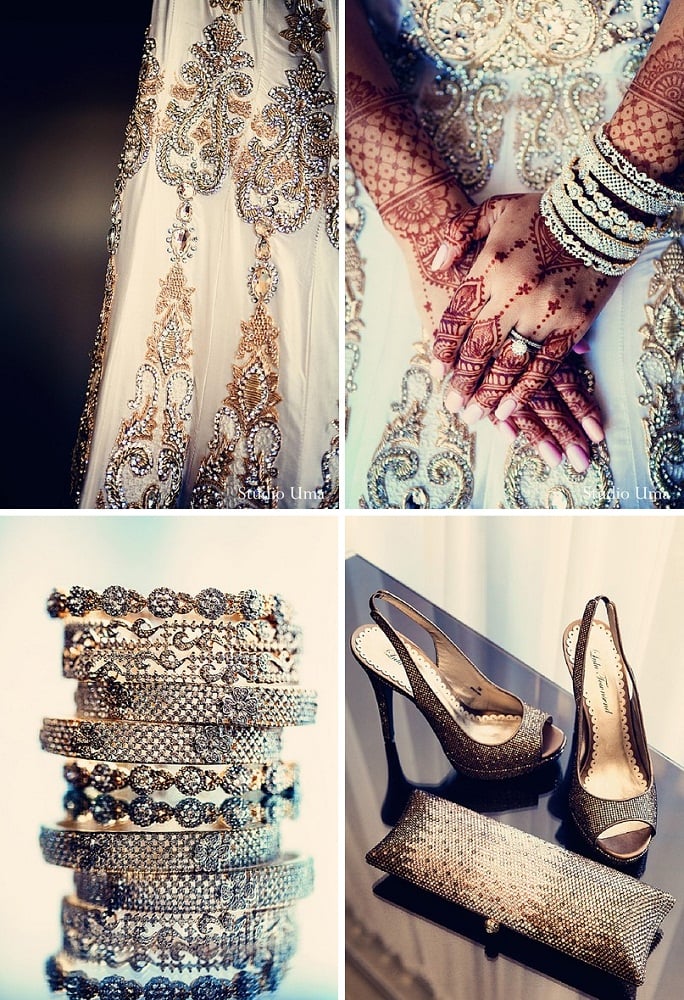 Apart from the fabulous wedding trousseau, involving both bride's lehenga and groom's sherwani; the accomplished photographers do not leave a single stone unturned, as they cover minute details of mandap, catering, bride in-making, decoration and much more. This is the reason, why you can get a complete idea of making your wedding day a success.
[sc:mediad]
Here is a review of a NY Indian fusion wedding that took place early this month –
Welcome to a wondrous Wednesday, my lovelies! I may be sitting here at Maharani Weddings HQ, but from looking at these super sweet first-look portraits, I think I'm lost in a world of glittering golds and radiant reds! Bride Diana is a gleaming dream with wrists full of churis, a bright ruby lip, and a sensational scarlet sari. Have I told you before how much I love this traditional color palette? You can't go wrong when you mix rich shades and bold fabrics. While these two lovebirds cozy up for the camera (props to Jay Seth Photography for capturing these fabulous shots!), Bells N Rings Events and Elegant Affairs Inc. tend to every detail of the upcoming ceremony. Today is going to be quite a treat! Time for me to refill my mug of chai and check out the gallery!
Click here to know more about this blog.
The Delhi Bride: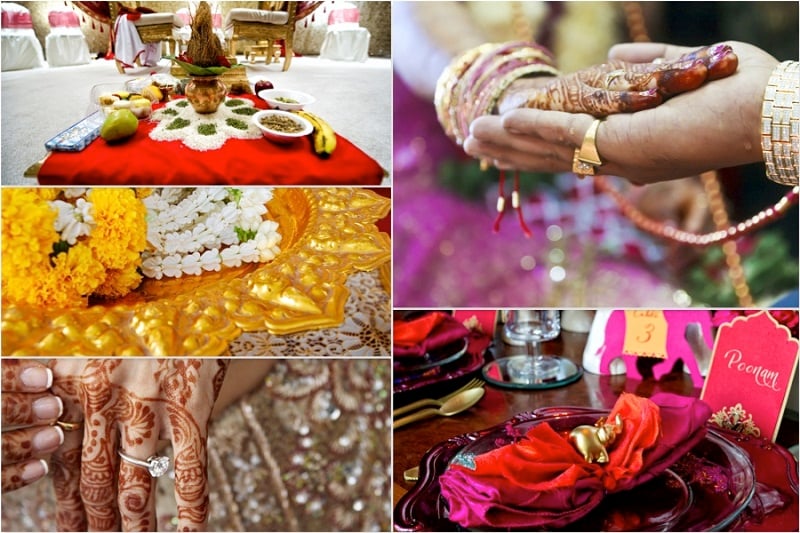 Looking for a wedding planner but not sure whom to reply upon. A little idea about the event would surely help you in picking a reliable planner to put things in the right place. At a wedding, the most concerned and worried are your parents. This blog can help you a lot in getting the basic ideas of a successful wedding. All you need is to make your mom/dad go through this blog sufficient days ahead of your engagement. This will help them get sufficient time and energy to get inspiration and work accordingly.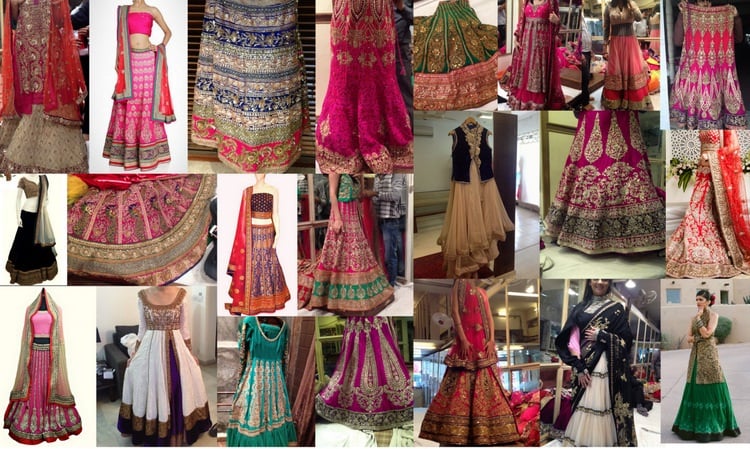 A new bride herself, this popular Indian wedding blog is run by Shinjini Amitabh Chawla, who enjoys exploring almost everything that is related to a wedding, especially in Delhi and also outskirts including NCR region. You ask her a question and she is available with the appropriate answer enabling you with valuable sources to all your requisites. Whether it's about buying a lehenga in gota patta work to bridal makeup artist and even the catering, she is surely going to find it for you.
Here is what the blogger has to say –
A 20-something Bride to Be newlywed. I used to be a full-time Consultant in the big bad corporate world, but now I'm a full-time wedding blogger! I got married last year (2012) on a beautiful, crisp October evening in New Delhi. In the months leading up to my wedding, I started this blog as a place to collect all the cool wedding ideas and inspiration I came across. Of course, it also became a place where I chronicled the memories of a lifetime – those of a bride-to-be. Now I run this wedding blog full-time. It's frequently updated with all sorts of wedding planning tips, trousseau shopping ideas (where to buy what from), wedding vendor reviews and even ways to get in shape for D-day (I turned into a big health & fitness freak right before my wedding)!
Click here to know more about this Delhi-based Indian wedding blog.
The Unreal Bride: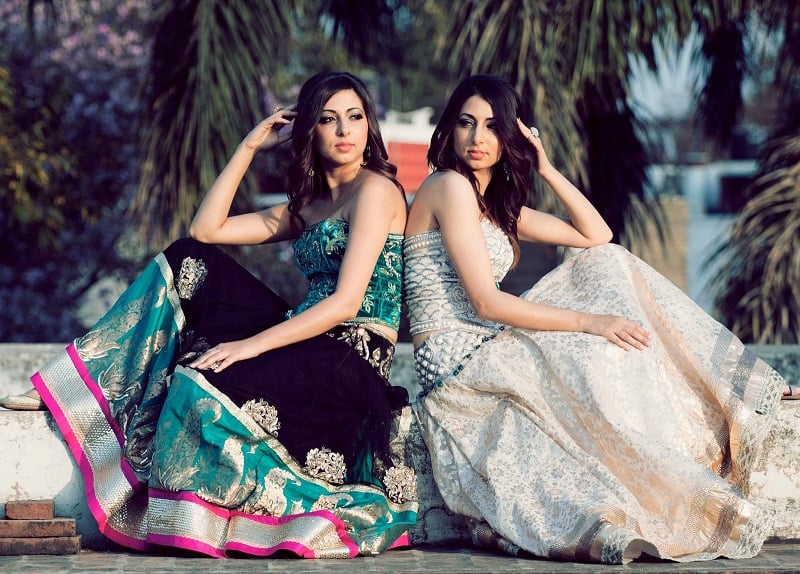 They say a picture can express what a 1000-word phrase cannot. This is an e-magazine covering oh-so-sweet behind the scene moments in weddings, focusing on the detailing like bridal makeup, her trousseau followed by seeming photo shoots, which justify the title of this blog.
I stumbled upon this blog only to find out that they were invited by the Grazia magazine for a project of which the guest editor was none other than the ace designer Sabyasachi Mukherjee.
About the Unreal Bride:
Here at Unreal Bride we believe that being Unreal is not just about one day – it's about the day before that day, the day ten years after that day, the day you have babies, the day they graduate and all the days in-between. There is no way to predict when you will want a camera around but on the days that you are able to foresee the need – let us come and make your job simpler by making sure you all look perfect and then taking some spectacular photographs. That's what we do and that's who we are.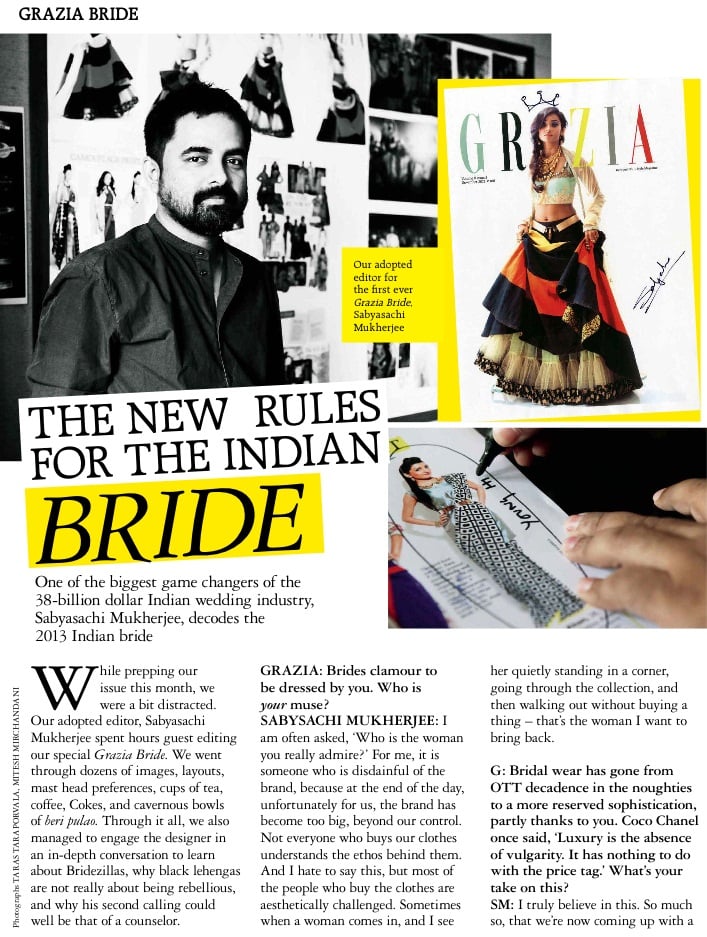 So, these are the top 3 picks from my side. Believe me they are a treat for your eyes. Even if you don't have any nuptial plans still you can go through them just to have fun and who knows, you may turn out be a Real Help in your friend's wedding.
Happy reading!