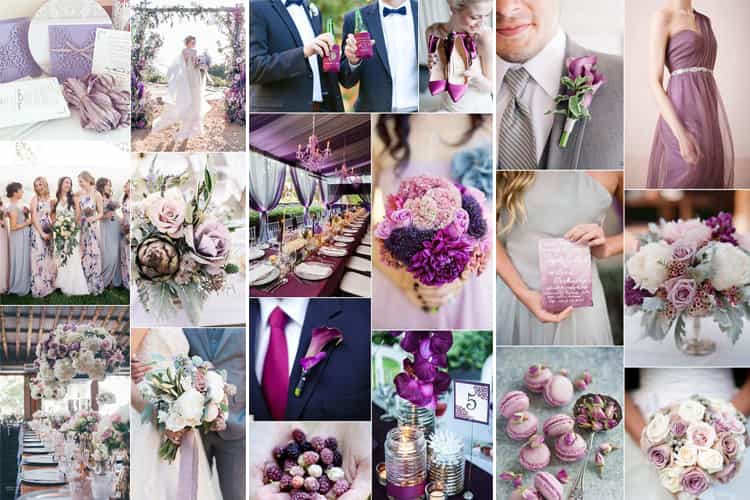 A wedding is a magical time, not just for the groom and his bride, but for two loving families coming together in union as one. With that being said, months in advance, we tend to look for trends and make all the preparations happen, which would make the wedding a memorable one.
However, the new age Indian bride wants something more; she is daring and different, and would want to incorporate worldly new wedding trends as such for her own big day. Right from her clothes to makeup to hair and shoes, even the cake, the wedding decor and everything in between- choice of wedding colors and the theme too, would be en pointe with the 10 new wedding trends prediction in 2018. Wondering what they are? Read on and be inspired.
Gorgeous International Wedding Trends – A Report To Pin Up
The report sent out by the famous Academy of Wedding and Event Planning each year tells us a lot about what is hot and what is moving away. Just like each year, they talk to a couple of wedding experts from around the world and cumulate information for us all. Here is a video on the report, and explanation to the same comes thereafter.
1. Brass over copper
The team looked deep into the interiors, design, fashion, arts, and thus came up with wedding trend predictions for 2018. In 2016-17, it was noticed copper was the most popular metallic tone amongst the rest; it lasted for more than five years. However, last year it did reach its peak and brass took over as the metal of the moment.
2. PANTONE says MILLENIAL PINK
Experts from PANTONE opine, millenial pinks have been hogging the limelight for quite some time, and the obsession for the same shall continue this year as well.
3. Powder pinks
The powdery the better with pinks, and quite a snatch away from the rule of the millenial pinks, you would even see the lasting impression created by powdery pinks across shamianas at weddings around the world in 2018.
4. Ultraviolet is going to rule
This is one UV ray we would not mind having around us, and it does no harm. Ultraviolet is the the color of the year 2018 according to PANTONE experts, and lavender would for sure be taking centre stage this time.
5. Achromatic tones over florals
Designers and wedding planners in India, should take note. Floral prints are very passe, even though they look stunning and cute. What is already taking centre stage would be all things in polka dots- black and white, achromatic tones. If you think black for the indian wedding would be not so perfect, or far from the traditional touch, a touch of black would do, and it exudes modern day wishes and the trend aware bridal notions.
6. Decorative elements
You would see more of the flowing fringes and the fancy feathers as decorative elements gracing many weddings this year, since they are chic, haute and versatile with a touch of luxe. The FALL COUTURE bridal shows internationally showed us how to do it right with feathers and opulence. It is all about blending the look into the wedding, without making the use of feathers look tacky.
7. Moody velvets
Velvets would be the moody tone of many weddings, all through the year in 2018 and not just for winter and spring, but velvet it seems has transcended all seasons this time, and why not- the fabric and texture is luxe and rich. From shoes to clothes to accents for wedding decor and more, velvet in royal tones would be the eye catching phenomena much needed.
8. Theme wise
Luxury brand wedding planner from London, Monsieur James Clarke , a luxury British designer opines "We continue with the vintage and natural themes for 2018 weddings. We will also be introducing bold statements by bringing the outside to indoors with large tree centrepieces and creating boldness with large statement pieces."
9. Flower talks
In 2018, we continue with the natural look with wedding flowers in 2018. And in UK, we will certainly see more and more florists and brides opting for British grown flowers. We have seen a steady rise in flower farms in the UK and many florists are committed to growing their own flowers than importing them from abroad. We are becoming more and more environmentally friendly so to speak, says Monsieur James Clarke once again. Indian wedding planners, looking for luxury ideas, must try this out.
10. With bridal bouquets
For bridal bouquets, we still see the trend of big and bold bouquets continuing to climb in 2018. It's all about creating balance. A bold statement with a bridal bouquets looks fabulous when it's created in a natural way rather than making it too constructed and architectural, says Monsieur James Clarke, luxury brand wedding planner, UK.
What about colours?
Colours – 2018 will see cooler shades in the spring and much more of the warmer tones throughout the summer and running through to autumn.
And with flowers…..
Flowers in a weddings are not just limited to table centrepieces and bridal bouquets, many brides choose to have floral place settings and floral table runners. Some old design classics never go out of fashion but we take particular care to make sure we change certain aspects of the design to suit each individual bride.
The persona and character of a wedding…
Above all there is no trend without considering the character and personality of the day and what the bride and groom wants the day to be. How they want to spend their magical day. What colours do they want to be surrounded by? What fragrance would they like to be encapsulated by?
Fragrance and the wedding
Fragrance of the nature plays a big part with flowers and foliage for a wedding. 2018 would personally witness the use of herbs and spices, incorporating them into many designs to achieve a particular fragrance for the day.
So those were the trendiest inputs we got from famous Academy of Wedding and Event Planning and Monsieur James Clarke, London, UK, Luxury wedding planner.
Wedding outfit trends 2018 and more
We spoke with experts and checked reports on how the weddings would look like in 2018, and the gurus have given their inputs too. Most of which can be easily emulated and incorporated into our Indian weddings too. Now let us take a look at more ideas and trends below, which we can use for our weddings in India this year, shall we?
Let there be more capes
Famous as ever, FENDI shows us how capes in tulle, stretchy fabrics, net and sheer would rule. Indian brides are known to be decked with colorful capes and veils, and perfect for winter and spring weddings too.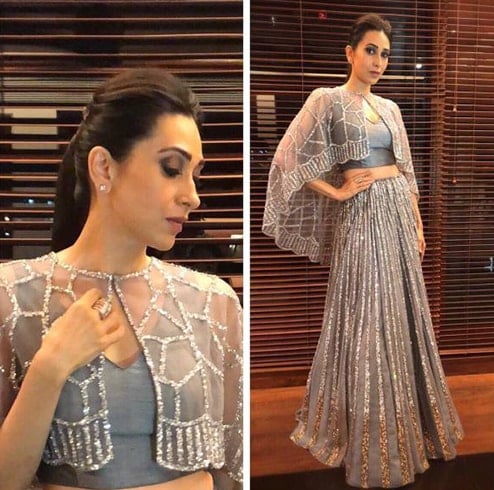 A cape or a capelet would be a trendy fashionable way to add more light layers to your wedding trousseau, without the style being compromised upon. We have noticed internationally how brides have even swapped capes and capelets with beaded ones, and we hope to see this innovative trend coming into India soon; more capes at the big fat indian weddings please.
Veils and more of them
Inspired by the famous CHANEL, there would be decadence, opulence and drama as ever, when the famous designer shows how veils can rock the trends for weddings in 2018. You are not going to see the chic overlapped lacy styles so much, as much as what the bohemian bridal versions would be seen.
The new age veil talks about simplicity design wise but the trail and length of the trail is huge. Not OTT one bit, this is a veil designed for the princess at heart and the queen that walks down the aisle. Indian designers must take cue!
Georges Hobeika bold beading
Bringing back the 1920s glam for weddings in 2018, we shall see wedding gowns that are dripping and super embossed with beads. It would have heavy beading as seen on the recent couture show by the famous international bridal designer, Georges Hobeika.
In India, we have seen the heavy work in metallic tones always, so now the trend would shift to the beading, once the beaded bridal dresses flash up in fashion magazines here. It already has started with the traditional desi kaleeres.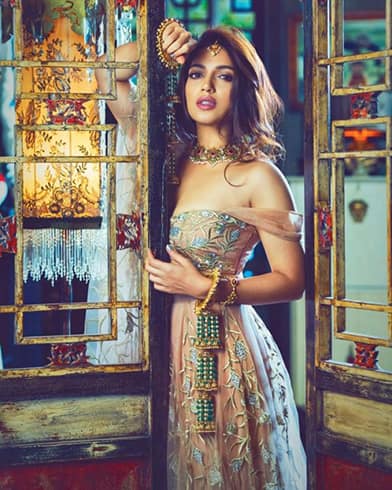 Kaleeres have undergone a makeover
Indian brides need to rejoice, and this is because the traditonal kaleeres have undergone major changes and have been reborn. New looks and more, here are some to be inspired by. Metallics have been replaced by floral kaleeres, such as this beautiful one. So who needs a bridal bouquet, when the kaleeres can do it all.
Tassel kaleres too are going to be huge hits
If you like small roses but not too much of floral touches, the rose kaleere speaks of minimalism and elegance.
Or you could go adventurous wearing kaleeres that have contrasting pompoms
Bollywood outfits for the sangeet
Most of the times, we Indians would look at Bollywood for an answer or inspiration, when it comes to dressing up for our weddings or for someone else's. Here are thus some of the chicest Bollywood numbers to wear for haldi, sangeet and post marriage rituals.
Brocade crop top and skirts by designer Manish Malhotra
3 piece lehenga suits by designer Anamika Khanna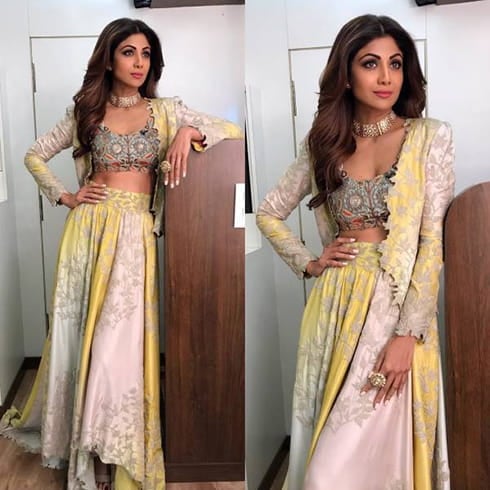 Embellished stylish lehengas with a waist belt by designer Sabyasachi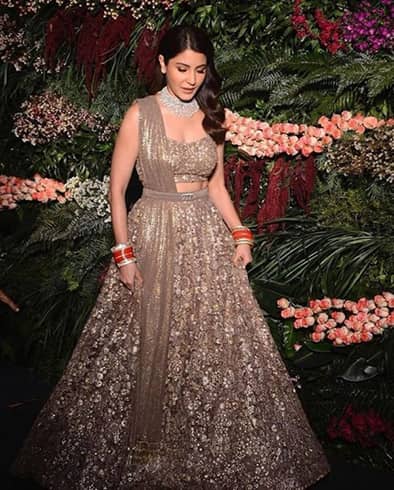 A shade of grey by Falguni and Shane Peacock
Fairytale pink lehengas that ooze luxe and warmth by Ramia Ali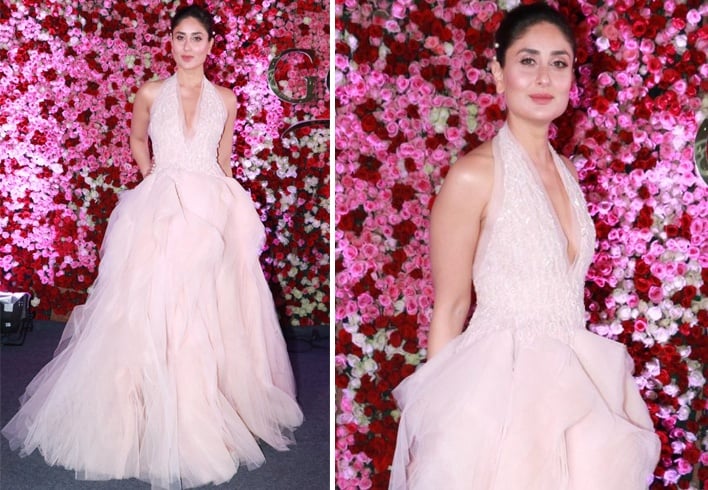 Peplum lehengas with capes by Tarun Tahilliani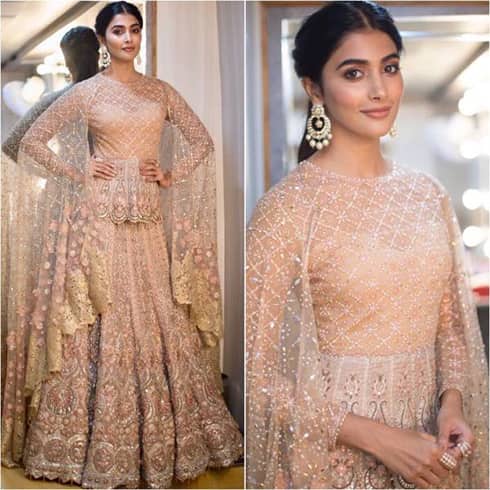 How to choose your wedding planner?
Now that we have given you a low down on what the 10 new wedding trends prediction in 2018 would be like, let's take a look at some tips on how to choose the right wedding planner to get all of this done, without any effort.
1. Check around with near and dear ones to know who they chose to have as their wedding planners or if they know someone worthwhile to get the job done. Not all online or otherwise may understand your needs, as someone who is referred to you as a trusted source would.
2. Check the credentials of the wedding planners and then decide to work with them. Take quotations from at least two to three wedding planners after extensive talking with them on how you want your wedding to look like, and then go ahead to decide who to choose. At the end of the day, you want no short change when we speak of your wedding.
3. Do a background check on the wedding planner. Speak to clients of the past and then decide if you want to go ahead with the questioned wedding planner or not. Better be equipped with information than sorry.
We hope this mini guide brings to you all the information you wanted on wedding trends, wedding cakes and more. Do write in with your thoughts, comments and suggestions, and let us know what else should be included in the predictions for 2018.