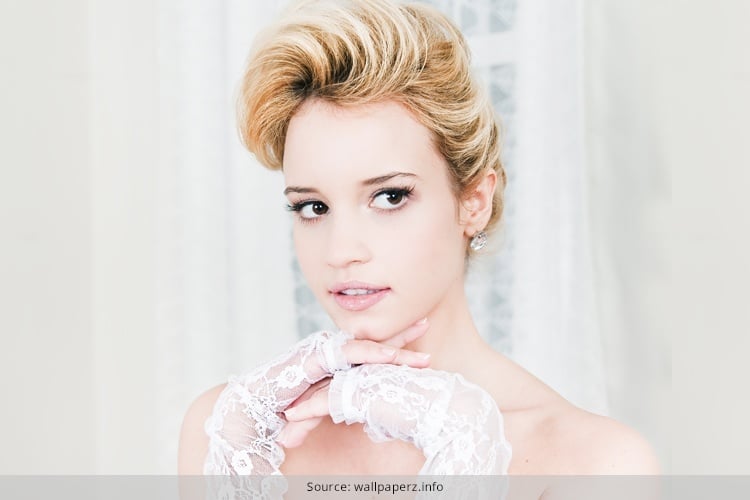 It is your wedding and the D-Day is almost knocking. You have ever since a little girl, been dreaming about prince charming coming on his horse as a gladiator and swooping you away. In most probabilities, he too would have dreamt as a little boy something on the same lines; wooing his lady love away! So let's get started from now on your pre-wedding beauty regime, because you don't want to keep it for the last minute and find yourself in a mess!
[Also Read: Pre Bridal Grooming Tips]
Why Start Now Your Pre Wedding Skin Care
Ideally you should begin six weeks in advance for the D-Day, and we are talking about the pre wedding skin care. This is because, your skin would take time to adapt to the new found regime being applied and it would glow too.
Which girl would not want to glow on her big day? With utmost feeling of excitement and love, so very special! Moreover, the photo album would be testimony to the fact that you really worked hard for your wedding, so make it special and follow the pre-wedding beauty regime mentioned.
Here's a Pre wedding beauty check-list for you to refer.
When you have about 9 – 12 months before the wedding, then…
When you have 4-6 months, 2 months and 2 weeks until your wedding, then…
Here's what you need to do 1 week before the wedding..
And, on the wedding day..
[Also Read: Best YouTube Beauty Gurus]
Start Now
Congratulations on the big day to come and while the days inch closer, there would be a lot of anxiety, stress and nervousness to deal with. Relax, take a deep breath; everyone around is going through the same, since the big fat Indian wedding isn't a game for the children to play. There has to be meticulous planning done, which is why caring for yourself now and letting others manage the rigmarole should be on your mind.
Yoga And Deep Breathe
We encourage you to practice simple yoga asanas to stay in shape, and to breathe deep to ward off the anxiety pangs and the stress. This would help maintain the hormonal balance, which if left unchecked could lead to rashes, spots, blemishes, dark circles and breakouts on your skin. But if you follow the six week plan on the pre wedding skin care, your honeymoon skin would be born right before the D-Day happens.
[Also Read: The Allure Of Asian Bridal Makeup]
Start By Eating Healthy
The old adage "you are what you eat" stands true here. For healthy, vibrant and very beautiful skin, you should include plenty of leafy greens, antioxidants and omega 3 fatty acids in your diet. As much as possible, try avoiding coffee, sugar and salt, dairy produce and processed junk foods too. Fibrous foods help with blood circulation and they carry oxygen to the various parts of the body. This also helps keep the skin elasticity in place, firmness and the feel-good factor too. Antioxidants help keep the skin protected from the harmful UV rays of the sun and they fight free radicals as well. Drink plenty of fresh juices sans sugar added to it, and a lot of water to keep the body and the skin hydrated as well. Fluids and liquids help flush the pesky toxins out and keep the hormonal balance in check!
Exercise Daily
We know how busy you are; handling work, handling the bridal trials and more, which is why we say just give yourself thirty minutes each day for a simple workout plan. Maybe a brisk walk early each morning or before you sleep at night, yoga and a little aerobic exercise thrown in too would help tone the muscles and keep the skin clear as well. Your mood would be enhanced and you would lose excess body fat too. What you could try is a combo of skipping, boxing, running or swimming, and if you can cycle around each day, your legs would be happy too!
[sc:mediad]
Brush Your Body
If you really are looking forward to beautiful soft and very vibrant skin on your D-day, you should know the importance of body brushing. Body brushing helps stimulate the lymphatic system, and the skin is kept free from the onslaught of ingrown hairs too. Even dead skin cells stand no chance on setting up shop, when the body is brushed with body packs made from gramflour, rose water and milk.
[Also Read: Pre Bridal Facial Tips]
To make the body pack, you will need:
Gramflour – 1 cup
Milk – 1/2 cup
Rosewater – 4 tsp
Combine the three into a paste and apply it all over your skin, your body and your face. Keep the pack on for half an hour and then wash it off with a gentle soft touch of your hands. While doing that, you would be massaging your skin and brushing it too.
Care For Your Colon
Plenty of pesky dirt, toxins and the unwanted bi-products are found in our larger intestine and colons, which should be removed. Cleansing the colon should be done under the supervision of an expert though. When you clean the colon, you re-hydrate the larger intestine and in turn provide an impetus to the body to make the skin glow in all its vibrancy too. Most spas would have colon irrigation or colon cleaning regimes ready for you to use!
Deep Skin Facials
To bring about a glow and clarity to your skin tone, you must get a deep skin facial cleansing done at least fourteen days before your wedding. This would allow the acne time to heal and the pimple marks to go. Opt for an oxygenated facial scrub this time, because oxygen helps carry the much needed iron in the blood stream; making the skin glow!
[Also Read: Custom Facial Catered to Your Skincare Needs]
Scrub a Week Before The Wedding
You have almost five more days for your wedding, and now it is time to use a teaspoon of Rose bath salt in your bath water for a nice scrub. Use warm water and the salt as your beauty regime. Your skin would be thankful!
We hope this post on pre wedding beauty tips makes it clear as to what you should start from right now!