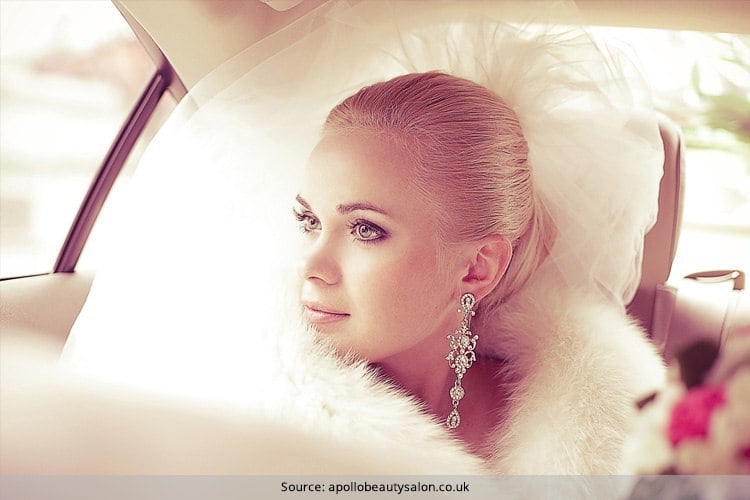 A pre bridal facial just isn't enough for the bride-to-be. Instead, what she need is a wedding makeover, to look super glamorous and to shine at her wedding. The wedding day is one of the most important days for a bride, and hence a lot of considerations are made for D-Day, sometimes months ahead. This is why, much more than just pre bridal facials, women in India are opting for pre-bridal cosmetic surgeries to get a total makeover done. This is a concept fairly popular across the nation and with many esteemed parlors providing such services. When pre bridal facial cosmetic surgeries are done, brides get to be the prettiest of the lot on their big day, and for lifetime she is bestowed with compliments and plenty of confidence too.
[Also Read: Pre Bridal Grooming Tips]
pre bridal facial tips
Keeping that in mind, here are five must do pre-bridal rejuvenation cosmetic facial treatments for the lass that's ready to get hitched.
1. The Dermaroller
We've heard plenty about the dermaroller, which is microneedling as a treatment done for brides with acne and pimple prone skin, especially to remove scars left behind by acne. Dermaroller helps with collagen and elastin production, which brings about a healthier glow, touch, suppleness and feel to the skin.
2. Try The Mesotherapy
The mesotherapy treatment is a skin service for brides not wanting to undergo the knife. There are needle mesotherapy treatments too, but we would suggest using the needleless treatment that uses minimal amounts of electric current. The electric currents helps penetrate the active ingredients into the skin and with repulsion and attractions, ionizes the problems and gets them away too. Once again, we would advise not trying this technique at home, but have someone certified and trained well to do so.
[Also Read: home tips for bridal preparation before marriage]
3. The E-lite Facial
Most parlors of repute and specializing in pre-bridal and bridal treatments would advise the use of E-Lite facial treatments, and here's why. With the concept in place and in accord to your skin type, the experts would work on the specializing of dirt, grime and elemental removals from the skin. Pores would be minimized and the skin gets a firming touch, which glows once the treatment is done. The treatment is mild and helps build more collagen to make the skin firm and supple, yet soft to touch and feel.
[Also Read: Post Peel Treatment]
4. The Scarlite Laser
Very popular in the west and now making inroads into India, the scarlite laser treatment is a wonderful way to get done with skin irregularities, sun spots, freckles, dark spots, age lines, blemishes and uneven skin tone, even skin discoloration too. The concept helps with skin lightening and whitening too, but has to be done a month ahead of the wedding, so that the skin settles and is ready for the makeup to be used. It is a must to follow the instructions of the certified beautician and not just anyone practicing DIY on this.
5. Chemical Peels
Brides-to-be can also opt for the chemical peels which use phytic acid to clean the skin, exfoliate it and remove dirt, grime and dead cells too. You can now bring back the baby skin you were born with. Supple and soft is what you want for your wedding glow right? Try this but not at home. Get to the parlor three weeks ahead and get the treatment done.
[Also Read: Do Chemical Peels Work]
Other Options To Use
There are other options, both at the parlor and even at home through DIY ways to use. For example, the Non-surgical facelift, which uses radio frequency to help tighten the skin tone. This is a therapy and treatment that inculcates bipolar and monopolar RF energies to the problematic zones of the skin and comes out as a very effective way to make the skin shine and glow too.
[sc:mediad]
Bridal Facial At Home
If you still aren't sure and are looking around for the best pre-bridal treatments, in the meanwhile you could check our posts previously published on the various bridal facial at home along with the numerous pre bridal facial tips we have talked about.
[Also Read: Bridal Beauty Regime]
There are many more pre-wedding beauty tips we would like to give you, but first we would advise that you check with your skin specialist on the same. And this should also be done before you invest in any of the best facial kit for pre bridal treatments too.