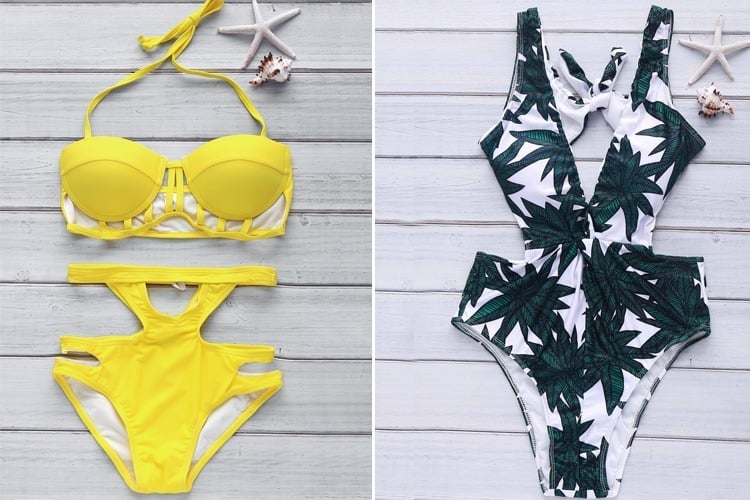 When you are in the thick of summers, there can be little saving grace with the humidity and sweat troubling you. But what can be a virtual boon is H20. Which in layman language means water, and I am referring to the playing water, the beach, the waves, the cocktails, the fun and beachwear.
Yes, it's time to warm upto popular swimsuit trends and more importantly beachwear trends 2016. If there is fringed swimwear, there are swimsuits with pretty looking ruffles. If there is animal print swimsuit, there are crochet swimsuits too.
[Also Read: The Best Swimsuit Brands For Body-Conscious Girls]
Swimsuit Styles
So, all you girls who want to know the types of bathing suits for women and Swimsuit Styles, here are some exciting beachwear trends 2016 to bathe you naughtily. Enjoy water, unfiltered this time!
1. Monokinis
Sexy they are by all means and as flattering as a skimpy bikini, this one piece swimsuit covers up the parts of a woman's body which she is not super pleased about (which is good news for ladies having large bottoms).
Though bright and bold colors and prints are making a firm footing in monokinis, there are neutral colored one piece Swimsuit Styles too having minimal cut-outs along the sides.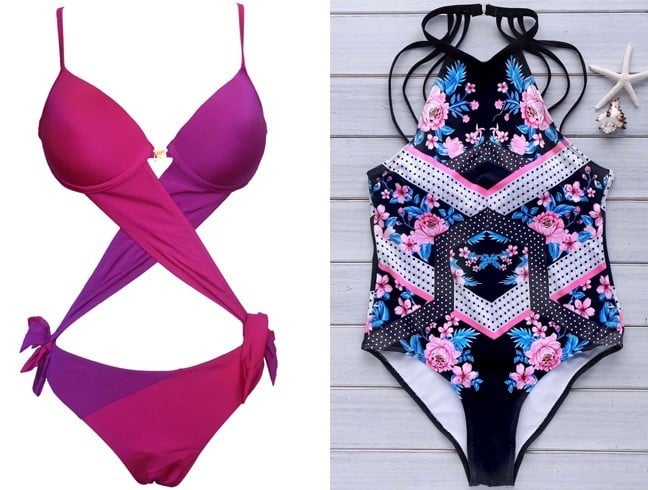 2. Sporty And Spicy Swimwear
Look cute and comfy on the beach by pairing a sporty top with skimpy high fashion bottoms. This will make you look subtle, and at the same time sporty-chic.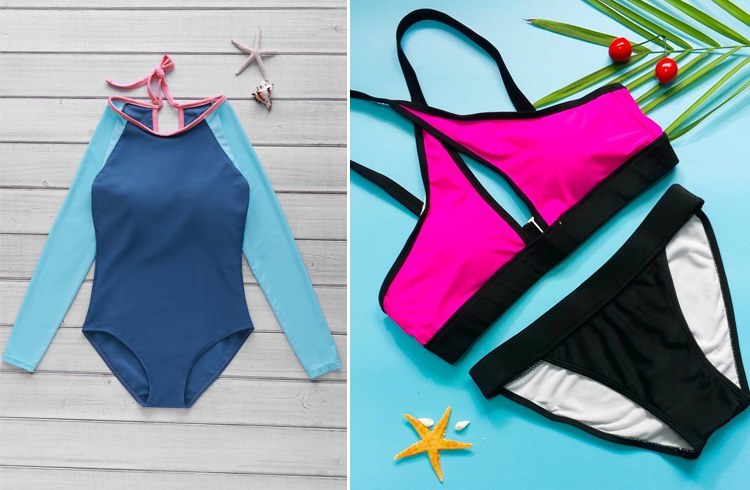 3. Geometrics And Aztecs
One of the code words for bathing suits for women this year is print-fabulous designs. Whether it is through colour collages or geometric madness, beachwear trends 2016 are crazy to say the least.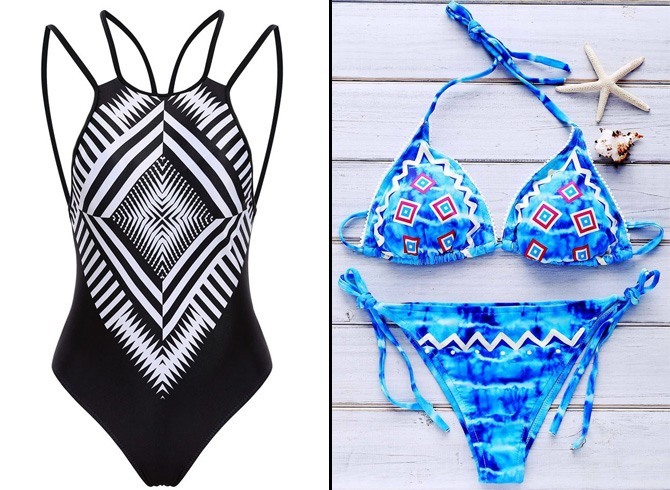 4. High Neck Crop Tops
It's nice to cover up your neck sometime to get that oomph appeal in a swimsuit. This beachwear style looks saucy when paired with high waist shorts or a skirt with a denim jacket. When this happens, you have immediately jumped from beach to bar looks.
[Also Read: Swimsuits that look Best on Women with Small Breast]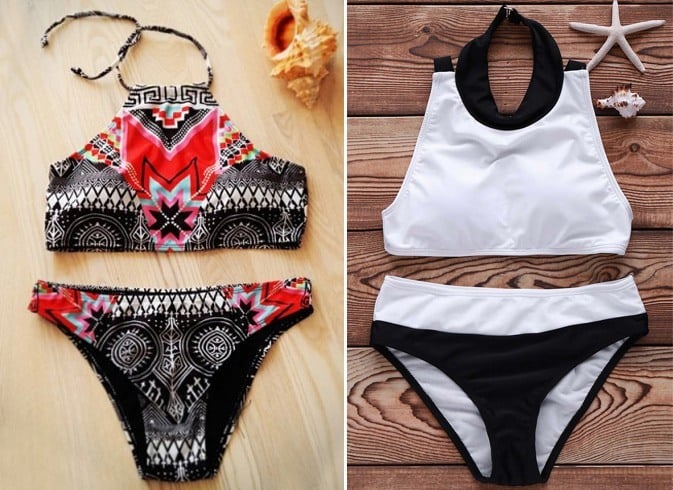 5. Surfer Sexy
Get into active wear mould by wearing this awesome-looking bathing suits for women.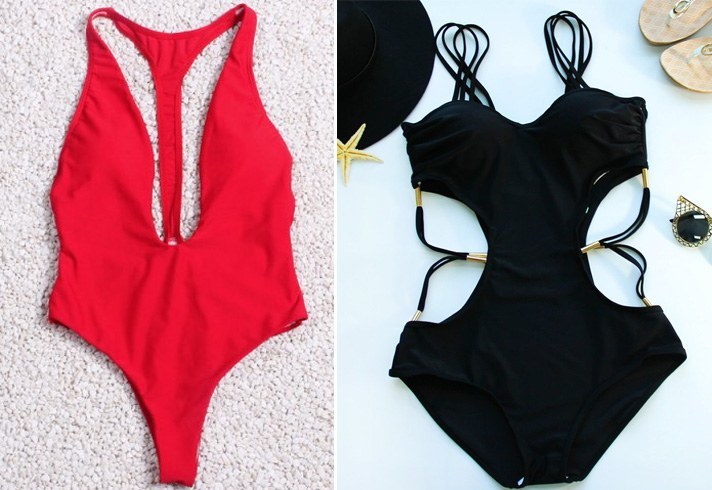 6. Crochet Crazy
Ever wondered how Swimsuit Styles can borrow from crochet handicraft pattern? Well, this amazing swimwear design is not only intricate looking, it is lovable too.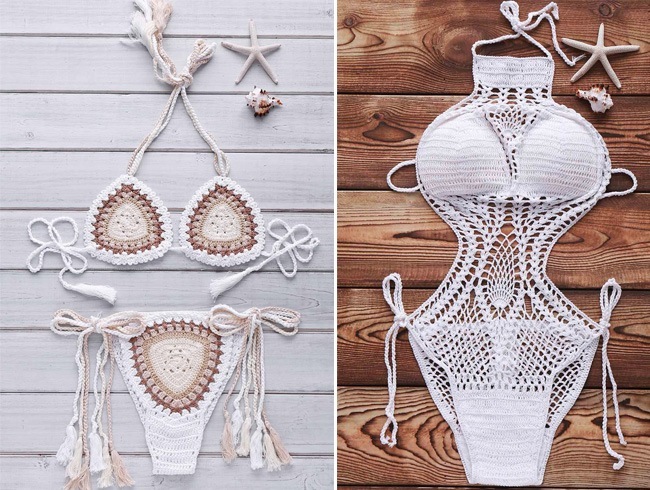 7. Strappy Wonder
Ride along this Popular swimsuit trends. You will love the caged look strappy swimsuits bring, where you get your bikini bod play peek-a-boo with the sunshine. It gives you the coverage which you need and a bit of exposure too. You wanted both, didn't you?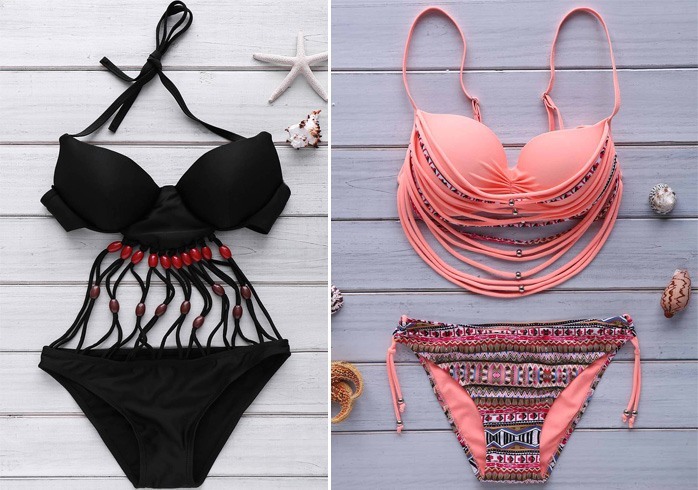 8. Keyhole Cut-Outs
Adventure and how, when there are keyhole cut-outs popping up in the fronts, sides, and backs of swimsuits? This makes it the beachwear trends 2016 to love and get glued to.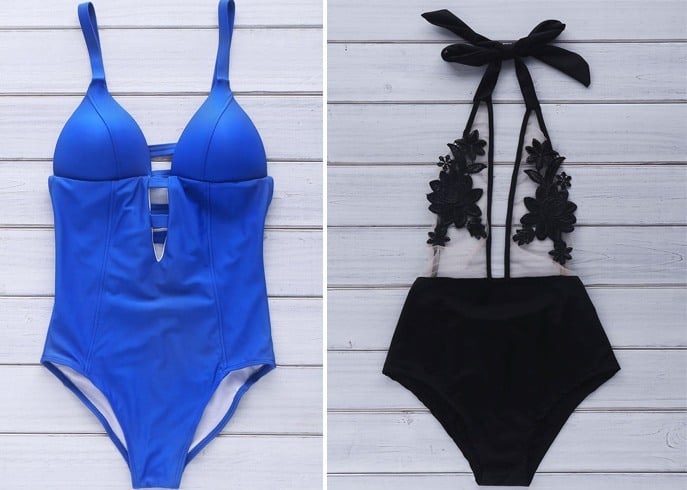 [sc:mediad]
9. Nudes, Neutrals, and Earth Tones
Okay we know that the brights and bolds are the in thing this year as far as bathing suits for women go. But there is an exclusive space for neutral shades such as mauve, beige, eggshell, and all possible variations of nude.
The other thing about toned-down earthy colors is that they play up the intricate design and structure of your bikini.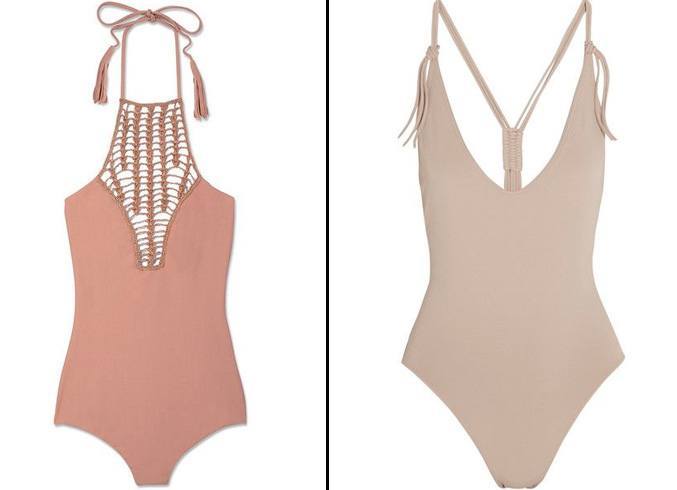 10. Animal Print Swimsuits
From a snakeskin bikini to a low cut single piece with a huge lion print on the front, animal love is the next daring thing in Swimsuit Styles. Fish scales are a common theme to come on straps and bikini bottoms. And then there are leopard prints too.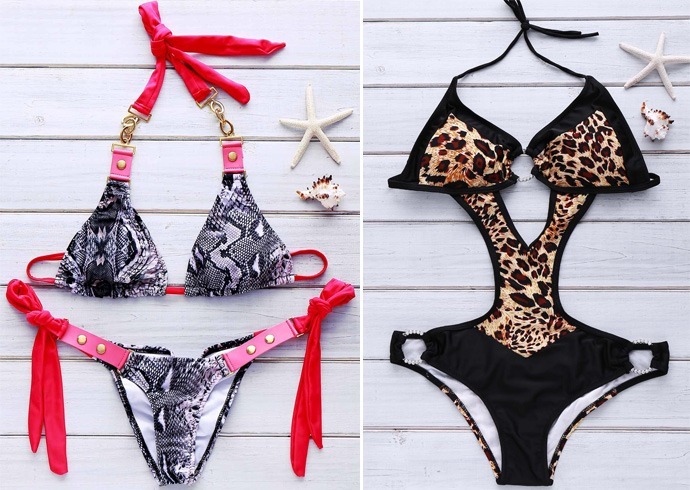 11. Leather Swimsuits
Chic and lovely, leather is yet another Popular swimsuit trends that will surprise you with its flirty and fun element. You can explore the long sleeved single pieces with high cuts at the hips.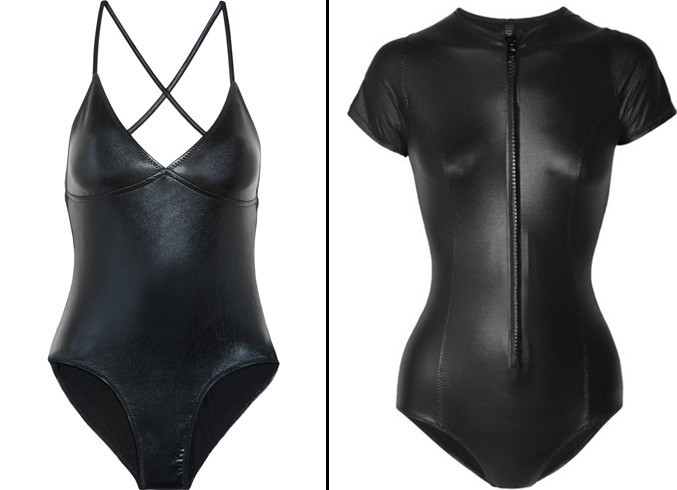 Drop us a line and tell us which beachwear trends 2016 you will be going for this summer. Feel free on sharing your thoughts.
Images Source: rosegal.com, sammydress.com, pinterest.com