Being the spotlight of the evening, a bride becomes the hotshot on her wedding day. While the curious onlookers eye upon her beauty and most importantly, the groom is barely able to move his eyes from her, it becomes necessary for the bride-to-be to take extreme care of her skin and face to stand out on her D day.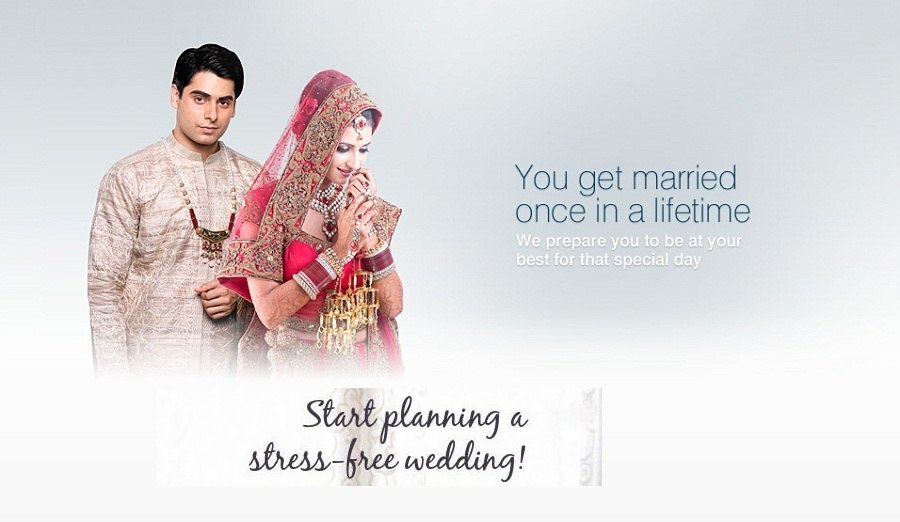 Glowing face and flawless skin cannot be obtained overnight. For this, the would-be bride has to plan ahead at least before 1 month. Since she is going to witness this day once in her lifetime, she should make sure to leave no stone unturned to look gorgeous and beautiful.
The Indian bridal fashion has undergone numerous transformations i.e. from getting ready for her wedding with the help of her friends and relatives to daring to rely upon the beauty professionals for her D day look. Today, the Indian fashionista is a free-spirited, self dependent woman who has traveled the world and understands each and every change taking place. Today, the bride volunteers for her own wedding shopping and other arrangements as well, which was unheard of 1-2 decades ago.
[Also Read: home tips for bridal preparation before marriage]
Today, you do not have to counsel her, as she is well aware about the need to take care of her skin in advance so as to give the best look of her life on the D day.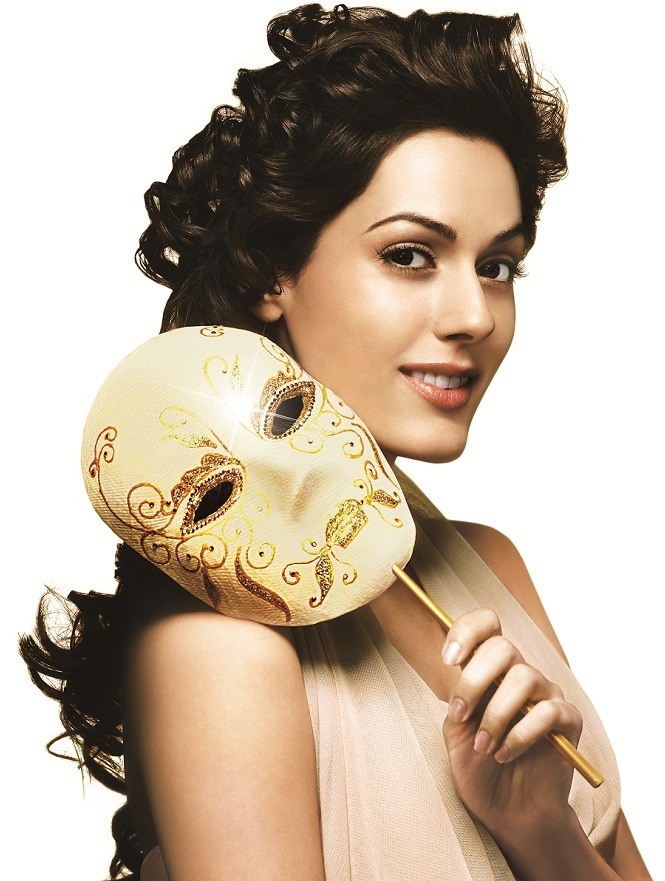 She knows what's required for her grooming session and she won't settle for anything other than the best pre-bridal beauty services available in the market. Adhering to the demand, the beauty salons have also come up with some amazing pre-bridal packages, which are defined only after a meeting with the bride-to-be i.e. after checking her skin condition, one month or two-month package is then set. For those, who have excruciating skin ailments should go for a 6-month package to ensure their skin is given adequate time to prepare and beautify from the treatment.
The coiffure, on the other hand try working towards a look that would exactly coordinate with the color of the wedding outfit, jewelry and above all the duration of the event.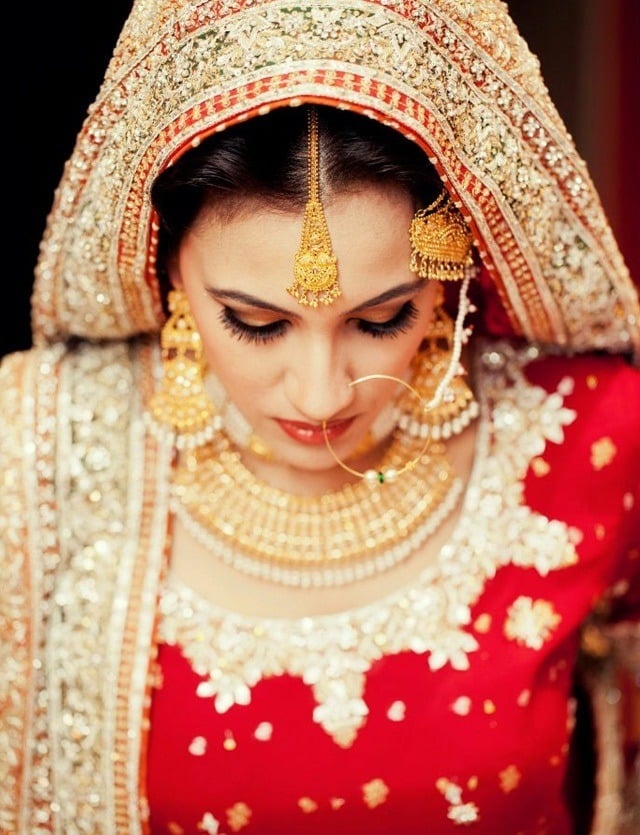 That's because no matter how many grooming sessions the would-be bride takes or how gorgeous her wedding outfit is, makeup plays the most crucial part in her bridal look. I have seen how brides in several weddings look pathetic on the stage because of the exaggerated makeup. Your months of effort can go in vain if your beauty professional do not enable you with the appropriate makeup. It all depends upon the choice you make in picking a salon.
Before counting upon any parlor, make a thorough check and research well to ensure you are at the safe hands.
There are 4 major areas to focus upon – face, body, hands & feet and hair. I've rounded up some useful beauty tips and treatments to help you look perfect on your wedding day. This is your day and you're supposed to look the most beautiful in the event. Go through these tips to shine on the most important day of your life. Read on!
Bleaching: No matter whether you're going for a 2 or 6-month package, make sure a monthly bleaching treatment is included in your beauty regime. With your wedding shopping spree, several visits to your boutique and other chores outside of home, your skin is bound to be tanned. In order to protect your face and skin, you should go for bleaching and other anti-tan treatments.
[sc:mediad]
Milk based bleach: It is also important to select the type of bleach as per your skin and weather condition. If your wedding is in winter month say December or January then you should go for a milk-based bleach, so as to ensure the treatment does not leave your skin dry. This kind of bleach help enhance the texture and protect your skin from any kind of reaction due to bleaching.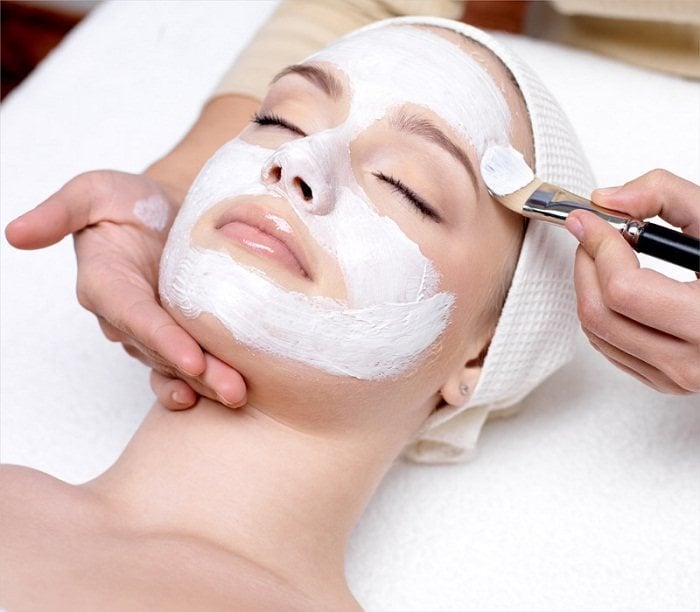 Glowing skin: No matter how expensive your makeup brand is, it can never replace the natural radiance of your skin. So make sure you get the correct beauty treatment for your face to overcome any kind of acute skin ailments with appropriate cleansing and exfoliation regimen.
Facial: If you've normal skin then you can go for facial twice a month, as facial deep cleanses the skin, along-with improving the blood circulation thus giving natural radiance to your face.
Threading: Keep all of your unwanted hair growth at bay, by going for regular eye brows and upper lip threading. And if your face has unlikely hair growth like on cheeks and chin then you can go for the advanced Intense pulsed laser treatment. After a few sittings, you'll notice lesser hair growth.
#2 Body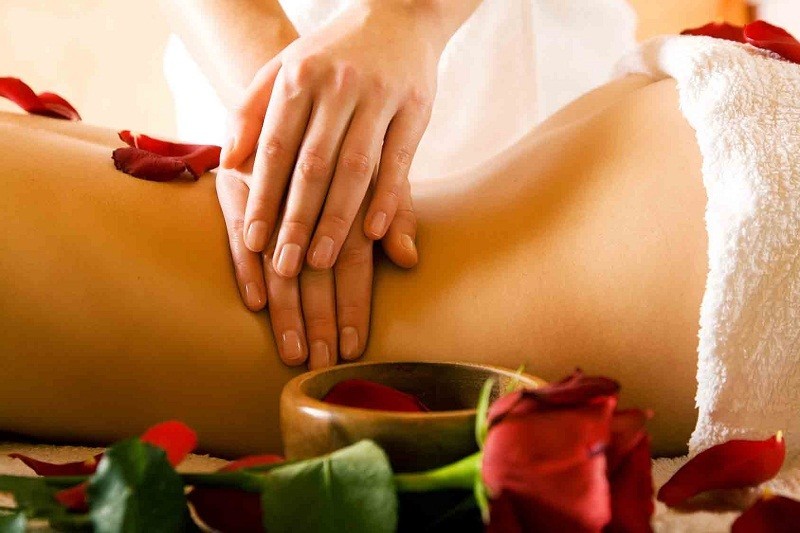 It's not a regular party or any fancy event that a facial followed by make-up can help you look beautiful for the evening. Since it's the most important day of your life, which is opening doors to step into a new life with your partner, it's important for you to stay beautiful and attractive for the initial days post wedding. At least you should try maintaining your charm till your honeymoon. On your wedding day, you can only flaunt your wedding trousseau with confidence and elan, provided you have an appropriate figure to complement the wedding lehenga.
Be in shape: If you're on the heavier shape then it's time you started thinking loosing weight soon after your engagement is announced. You should immediately consult a dietitian because diet plays the most crucial role in either enhancing or ruining your figure. As per experts, you can only gain 30% from the exercise and rest 70% comes from food. Make sure you enroll into a gym and diet regime 6 at least 6 months prior to wedding.
Exfoliation: Just like your face, your body also needs equal grooming. So make sure you go through an overall grooming session including face and body to ensure you're ignoring anything. Try adding body polish sessions to remove the dead skin cells for younger and soft skin.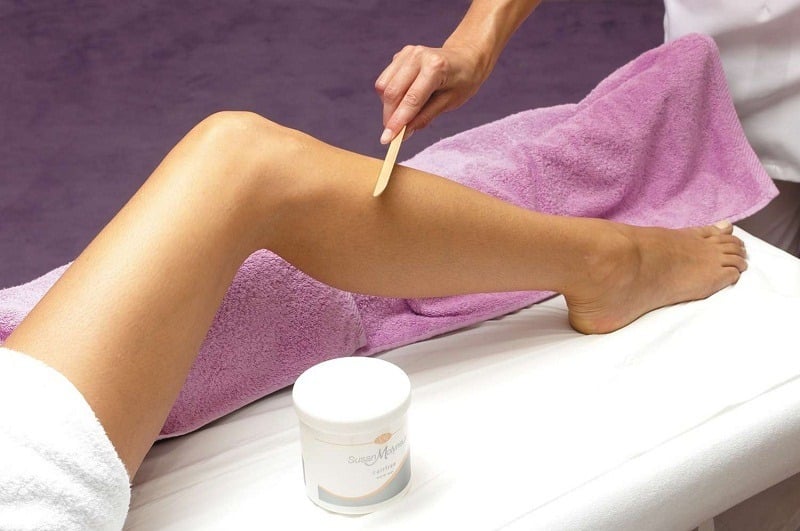 Body massage: If your parlor does not have spa facility then try to fix appointment with a good spa in your city. Take a deep aroma oil-based body massage once in a week to lend an aromatic and soothing feeling to your body. This will surely relieve you from the pre-wedding stress and exhaustion.
Body pack: Same like face pack, you'll get body pack as well from the parlor. So get it just few days before the D day. As I have already suggested, milk bleach is also recommended for body after face.
Body wax: These days, body wax comes with all bridal packages, so make sure you get it done few days before the Big Event. If you want you can also go for a bikini wax, which is more hygienic than hair removal creams and shaving.
With an array of waxes available, you can go for chocolate wax, which makes your skin soft and shiny apart from removing the body hair.
#3 Hands & Feet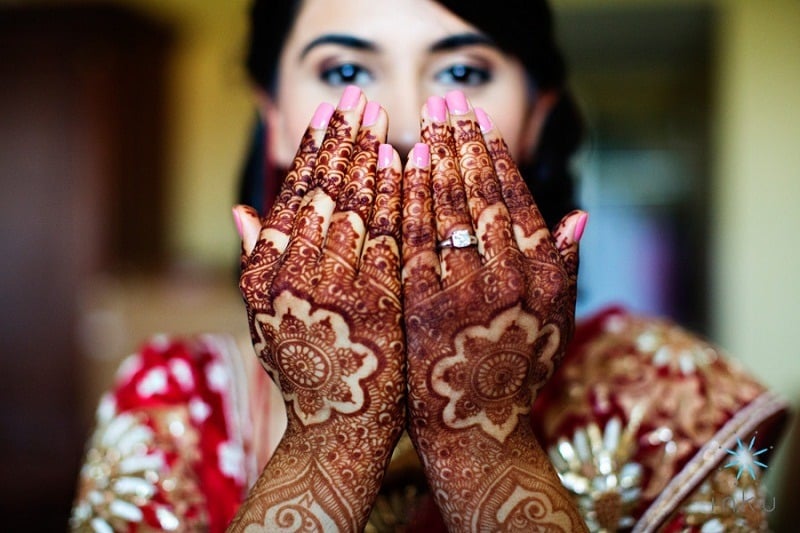 Next to your face, your hands and feet are the most noticeable areas. While hands go already scanner during your engagement, feet as well as hands then get attention during your mehndi ceremony and do I have to mention even after wedding..? Well, you have understood my point. Just like facial and body massage, make sure you get regular pedicure and manicure sessions at least every fortnight. These small treatments can help you get clear and soft skin in those areas.
Manicure: Those who have chapped skin should go for paraffin wax pack. Be assured your fiancee would just love holding your smooth and pampered hands.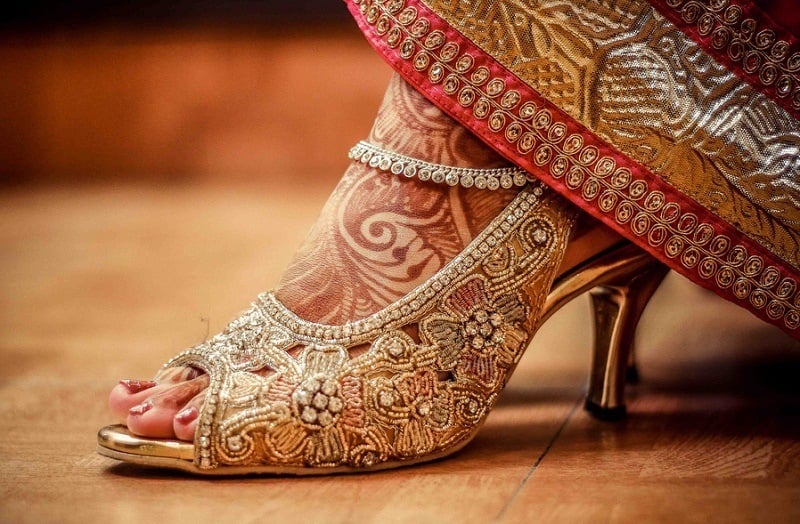 Nail art: Since few years, the nail art has earned enormous popularity, so when you flaunt your engagement ring make sure people also notice your beautiful nail art.
FYI: Don't panic if your nail breaks. With latest technology available i.e. through nail culture you can now have your broken nail fixed. Get your nails coated 2-3 days before the event.
#4 Hair
Only if you've healthy and happy hair, you can go with various bridal hairstyles. While you flaunt one look during engagement, you can show up in another hairstyle in your mehndi whilst keeping the best style reserved for your wedding.
Hair spa: Just like body spa, go for some good hair spa treatments to get healthy and smooth hair.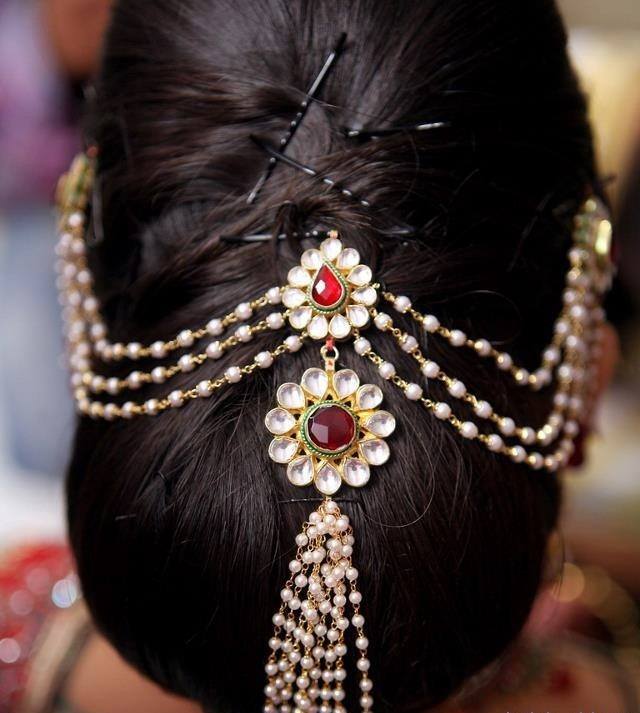 Dandruff free: If you have dry scalp then you're bound to get dandruff mostly in winter months, less you do not take proper precautions. Dandruff is one of the major reasons for hair loss. So consult with your hair expert to overcome this hair problem, including split ends.
Hair dye: Blame it on pollution or poor nutrition, you'll see 1 out of 10 girls with grey hairs. It can be very embarrassing when you're all set with a perfect updo with gorgeous outfit and flawless makeup and then somebody points out saying, "Hey you've a grey hair!" And it is more worse to be caught up someone from your in-laws side post marriage. If you're experimenting with color then make sure you do it 2 weeks in advance to make sure you do not get any side effect. The safest way is to go heena. The day you start your pre-bridal session, you should add a monthly heena package to your regime as well.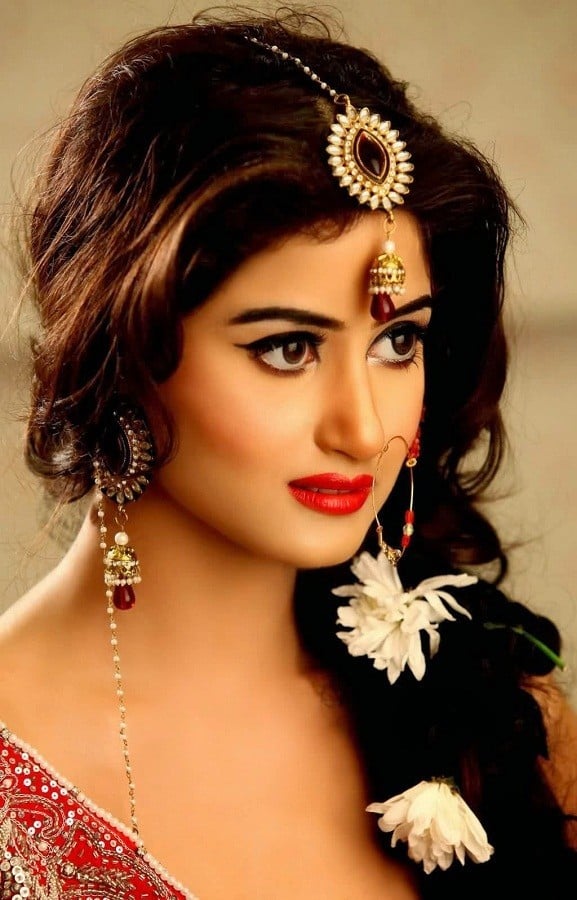 Say no to oily food: You've to make certain sacrifices. No matter how much you love oily and junk food, forget them till your wedding. Oily food not only leads to hair loss but also cause pimples and other beauty spoilers. Learn to politely refuse to any kind of sweet or oily offerings. No matter how much work outs you do and beauty sessions you go through, it's your food that reflects your skin condition. So be very choosy in your eating habits. Stick to all the healthy diets you've been ignoring for years, if you want to be the showstopper on your day.
All the best and do let us know if you've already started your pre-bridal regime. Even suggestions from married ladies are welcome!