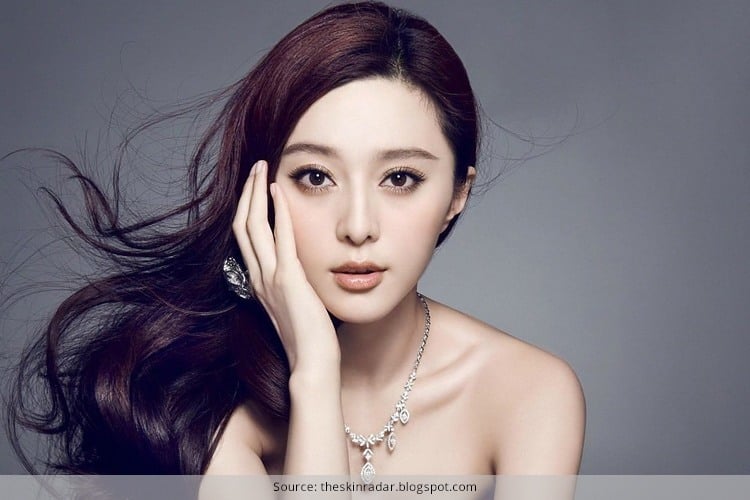 Grandma was right and her words "I told you so" would ring the loudest now, once you complete reading this post on Asian beauty ingredients. It comes as no surprise that grandma and her friends had the best skin tones, textures and lovely hair that bounced. We often wondered if it was her diet or her beauty regime, or maybe the lifestyle she led growing up. In fact, it was all of them plus the secret Asian beauty ingredients she wanted us to follow.
Beauty Ingredients Used By Beautiful Asian Women
If you carefully notice Asian women, they have amazing skin and bouncy hair. From what they eat to the lives they lead, the Asian beauty ingredients added into their daily lifestyle for beauty regimes to follow- Asian women are beauties to behold. This could also be a reason why grandma never visited parlors that often, because the kitchen had all the secrets. And remember, in her days there were no high-end cosmetic factories doling out fly-by-night offers too!
Secrets From The Kitchen Unveiled
Let's take a walk around the kitchen shall we, and what do we have here?
1. A Cup Of Rice Milk
One of the secrets to behold and use, would be a cup of rice milk. Most Asian women use rice milk as a face wash, which helps detox the skin and to keep it safe from the harmful UV rays of the sun. Rice milk (two cups) can be added to coconut oil (half a cup) and smothered over the body too. The milk would be rich in vitamins and collagen, which help bring about a radiant touch to the skin.
2. A Cup Of Soy
Not to eat, but to smash and form a paste from, to use on the face. Soy is rich in antioxidants, which would help fight the onslaught of free radicals, and also doubles up as a moisturizer too. From wrinkle free skin to stronger nails, the paste of soy when applied for ten minutes daily can help with your beauty regime. Thanks to the abundance of isoflavones and phytoestrogens found in a cup of soy paste, you are now going to look drop dead gorgeous in a week!
[Also Read: Best YouTube Beauty Gurus]
[sc:mediad]
3. Coconut Paste
A cup of freshly grated coconut paste can work wonders as a hair mask, and its oil can help hydrate the skin too. Needless to say, the oil and paste has a heavenly smell and works in a holistic manner too. The milk of coconut when applied on the skin hydrates the skin and acts as a protective layer against the harmful UV rays of the sun. You can also rid the skin of dark spots, blemishes and wrinkles too- apply two drops of coconut oil everyday before you sleep at night, and watch how the skin thanks you in a week.
4. The Paste Of Pumpkin
Pumpkin is an important part of the myriad ranger of Beauty Ingredients to be found in the kitchens across the Asian household. With plenty of vitamins, antioxidants and zinc to its name, pumpkin paste can be used as a scrub, to detox and exfoliate the skin. A cup of pumpkin pieces to which a pinch of turmeric is added, can be used as a de-tan face mask too!
[Also Read: How To Remove Sun Tan From Face]
5. Tea Bags
Green or black, we leave that to you. However, used tea bags when left in the freezer and applied on the eye lids each morning, helps reduce the puffiness and dark circles too. Keep it on the lids for ten minutes, and remove thereafter.
6. A Cup Of Oats
Not for breakfast, but food for the skin if you please! Oats are hypoallergenic by nature and can help with skin softening too. In addition to that, those with sensitive skin can mix half a cup of milk to a cup of oatmeal and apply the same as a face pack. Scrub well and be gentle, you would notice the difference in a week!
[Also Read: Superb Oats for Superb Skin]
7. A Pinch Of Turmeric
Highly medicinal by nature and used in most homes to prepare delicious meals too, turmeric has a mentioning in the ancient science of ayurveda and Chinese herbal medicine as well. As a beauty regime, turmeric pinches are used with gramflour (a pinch: 1 cup) and mixed with curd or milk to form a gooey face mask. Applying the face mask for half an hour and twice a week, helps medicate the skin. In addition to that, you would also be happy to know that most holistic centers use turmeric to do away with skin issues, since it has antioxidant and anti-inflammatory properties galore.
Grandma was right, and when she says "I told you so", she meant it! So here were the natural beauty ingredients your kitchen has, a cheat sheet you should keep. Stay gorgeous!