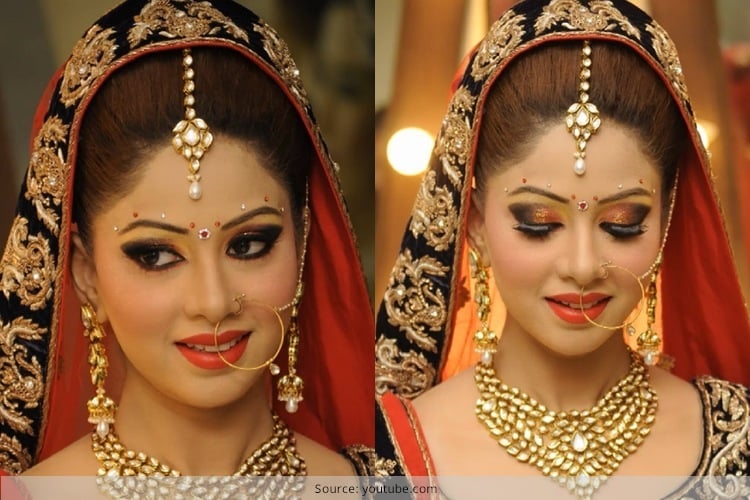 As your Big Day draws closer, you slowly transform into a Bridezilla. You want everything perfect, you want all your clothes perfect and all the jewelry and makeup on point. Yes, we get it, a bride has too many things in her mind and in the flurry of things, and it is often possible that you will end up forgetting some cardinal rules of the wedding! But don't worry, we have your back. As the bride 2018, here are some Dos and Don'ts that you should certainly keep in mind:
[Also Read: Indian Bridal Jewellery]
The 2018 Bride Will Not Follow Bridal Magazines Blindly
As a 2018 Bride, we understand that all the jazz and glitter is very tempting, but you have to understand that each bride is different and that their needs, their situations and a lot of other things are different too. Do not imagine yourself as the model in the magazine. Concentrate on what YOU would want and HOW you would want them. It is good to take ideas and cues from these magazines, but following them blindly will only cost you!
A 2018 Bride Will Consult a Specialist for Makeup
One thing that most brides may miss out is their makeup. Some either plan to do it on their own while others try and get some amateur makeup artist, who ends up creating quite a mess with your face. The best advice that any stylist would give a bride is to check out a makeup artist who is good, reputed and experienced and take a few trial sessions to see how the makeup finally looks on you. Good bridal makeup artists understand what your requirements are and also how to coordinate them with your outfits. Test the professionals in a lot of ways to know whether they would be the right choice or not.
[Also Read: Indian Bridal Beauty Routine]
A 2018 Bride Will Prioritize Her Tasks
As a bride, there will be so many things in your plate that you will keep mixing up tasks and forgetting the most important ones. But you will have to prioritize and decide what things need to be done first and what can be left for later on. For starters, make lists and check them out, once they are done. For instance, talk to the photographer and also the videographer so that you can have a fair idea of how the photography of the wedding should turn out. Similarly, choosing the bridal wear, such as the bridal lehenga or bridal saree must be a high priority.
[Also Read: Jewellery Shops In Hyderabad]
Remember – You can only proceed further with your look after you have decided what to wear. After your bridal lehenga is chosen, you can talk about the bridal jewelry, makeup and everything else.
[sc:mediad]
A 2018 Bride Won't Just Focus On Her Looks!
Yes, the looks are the most important part of your ensemble, but don't forget to focus on some of the smaller things. For instance, you may be wearing antiques for your wedding. These are usually family heirlooms and maybe stashed away in the banks. You will have to ensure that they are there before the wedding and you have them in your hands. All these tiny details will matter a lot on the final day.
[Also Read: Paper Quilling Jewellery]
A 2018 Bride Will Wear Trending Jewellery
Even if you have antiques for the wedding, make sure that you also incorporate some of the trending jewelry of the season. Don't be bogged down by all the traditional wear. In fact, it is easier to incorporate the trending jewelry instead of the antique ones. So, plan in advance and check out all the options for the antique jewelry before making your final choice.
[Also Read: Is Your Jewellery Leaving Green Stains On Your Skin?]
Now that you know all the Dos and Don'ts, make sure you have the best wedding ever!