Don't you get overwhelmed sometimes with the abundance of makeup items that are lined up in your bath and powder rooms?
In my case, I have been picking every latest color from the store for the years only to stack them a corner of my closet or in the bathroom shelf. And the worst part is I then forget about the collections I have leaving them to spoil whilst occupying the space unnecessarily.
Having been exhausted with the mess, I asked myself, 'How much of this makeup stuff do I actually need?'
[Also Read: Essential Beauty Tools]
This is how I came up with the 10 makeup kit essentials, while you can ignore the other items to leave some space for your kit and skin as well!
It's an art how to look beautiful with the help of makeup. And knowing about the makeup kit essentials are crucial. This edition will help you create a compact yet all-inclusive bag.
Do have a look at the 10 must-haves as a  part of your Makeup Kit Essentials!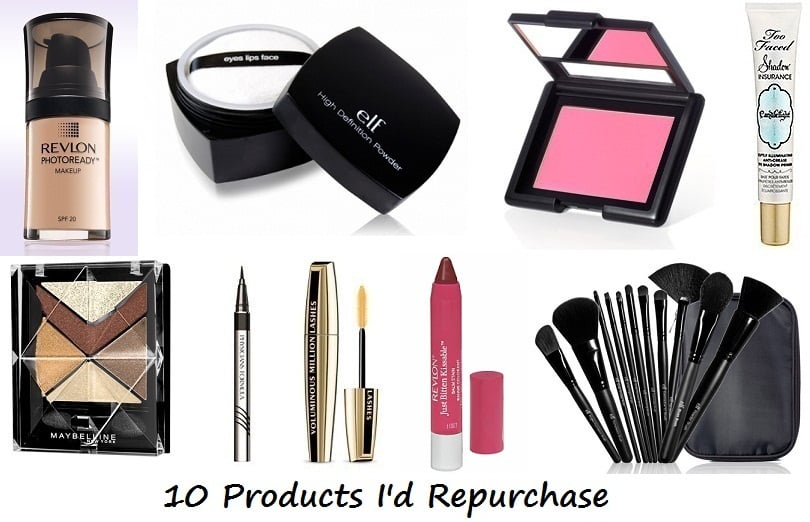 1. Foundation
The basics of the beauty regime demand you to pick the right foundation aptly suiting your skin type.Half of your job is done when you pick the right undertone for your skin.
Do not just dive into the ocean of shades, instead narrow down your search by determining the type of product you're going to wear, as foundation comes in a variety of texture, including cream based,  powder form, stick and the popular liquid form.
For this, you need to consider your skin type first. If you've dry skin then you'll get an array of options from stick, cream-based to liquid form.
If your skin is both dry and oily then you can pick the powder base. At oily areas, you can dab in more powder and less where your skin is dry. However, you need to stay away from the stick and liquid types, as they won't spread as smooth as the powder.
If you've oily skin then you can opt for powder or liquid. But you've to make sure your products are enabled with  are oil-free formulas. Since mineral based makeup is good for oily skin, you can have your research in the mineral range too.
As per the age-old maxim, I have seen women picking their color by applying some on the back of their hand, which will just end up being a crayola cupcake and nothing else. The truth is the skintone of the back of your hand is completely different from that of your face. So it's time you discarded this not-s–useful trick.
The best way to pick the right color for your foundation is by matching it with your jawline. Your jaw matches your skin tone. Plus, by testing on the jawline, you can also check-out if it also suits your neck apart from the face. This will save you from two different shades on your neck and face. Ah! That's better, isn't it?
2. Concealer
Not every one is blessed with porcelain skin, which hardly offers any skin blemishes and if so then probably once in a leap year. So, unless you have the face of a Medusa, you should come to the ground realities of spots, dots, acne and other flaws which you want to cover up.
Just like foundation, you should not randomly pick this product even only to fit in your budget line. You should never consider money first when it comes to beauty products. Sometimes a cheaper item may prove quite expensive following side effects on your skin. So, it's always wise to invest in a good product.
Do not go for too light or too dark shade, instead test the concealer just like you did while choosing the foundation color. However, make sure you pick the concealer, which is lighter than your foundation. Your shade should be sufficient enough to brighten up the darker areas.
Apply a few shades of concealer and foundation on your jawline and then check in the mirror which one disappears in the natural light. That shade is perfect for your foundation, now you can go for one shade lighter for your concealer.
3. Eye Shadow
Playing with eye shadows can be dangerous. It can end you up looking like a hippie when you actually wanted to flaunt an elegant look. You should be very careful in picking this beauty item as well.
I am not at all going to discuss on whether to pick powder base or stick for eye shadow, as it is a lengthy edition in itself. Let's just focus on colors for the time being.
Make it as a thumb rule. Do not pick any makeup item without trying it. Always ask for the trial product at the store. While trying out different shades, if you find yourself a Picasso girl in his painting then reject that at once.
Skintone doesn't play a major role here for consideration. You've to make your own call in this case.
However, you should take your eye color into consideration. Go through these tips to get an idea. Continue reading!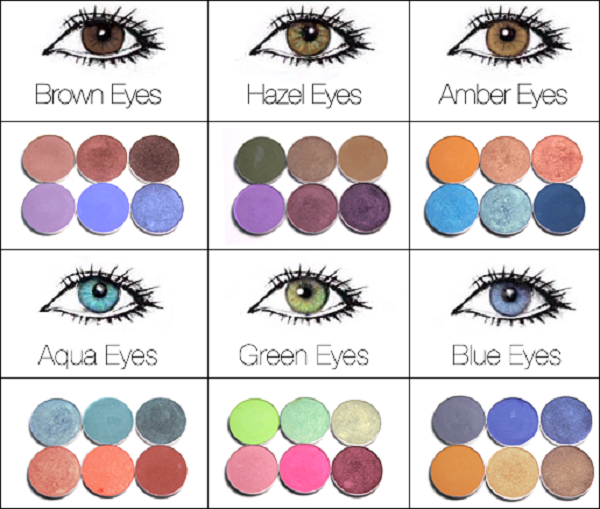 For brown eyes – If you're brown eyes then you're lucky enough to try out any shade. However, avoid shades of blue, green and pink. Earthy colors sch as purple and gold can create wonders for your look.
For blue eyes – Pink, orange, purple and silver are some of the undertones you can go for your blue eyes. A strict no to blue and green shades.
For green eyes – Same here. Stay away from blue and green, instead go for red and gray shades.
For hazel eyes – Even they have the liberty like brown eyed girls to experiment with different colors.
[Also Read: Hazel Eyes Facts]
4. Eyeliner
Eyes play a crucial role in defining your beauty, so they are the focal center of your makeup. This way, it becomes vital for you to take care of the picture frame of your eyes i.e. eyeliner. I know almost every girl/woman has an eyeliner in her kit, while she is reading my post.
Unlike other products, you do not have to spend much time in picking the brand rather you should focus on the application that counts.
But then again you'll be bombarded with options from pencil to liquid and even powder eyeliner. Black and brown are two traditional colors you should stick to while other shades can be stored in your mind for special occasions.
5. Mascara
Mascara is another beauty staple! Sweat heart, there is a lot out there in variety from lengthening to thickening and curling to plumping. So, which one to choose from?
Well, first of all, you'll need to figure out your requisite from your mascara. Suppose, you have long eye lashes then may be you want them to be curled and if your lashes are short then you may like to lengthen them. And if your lashes are light then you may want to darken them for fuller look.
Once you've figured out your requirement, you can then go ahead with the product. I know extreme fashion rules out black, by bringing in blue and other shades. However, I would like suggest you to stick to the traditional black if you've black/brown lashes.
6. Lip color
I had been avoiding this item till now not that it's less important but because it is an entire article in itself. Anyways as we have finally arrived let's have a look!
Always pick lipstick which is not more than 2 shades darker than your natural lip color, provided you don't want a dramatic look. And when it comes to red then it depends upon your undertone.
Click here to know more about the siren red!
Here is a fabulous tip from Bobby Brown,
"If I had to teach someone just one thing about lip color it would be this: Find a lipstick that looks good on your face when you are wearing absolutely no makeup."
Flip your arms and look at your veins. If they appear green then your skintone is yellow and if they look purple or blue then you have pinkish complexion. Once you're clear about your complexion, you can ask your beauty counter girl to show you the appropriate shade.
7. Blush
The quintessential blush is everyone's favorite. This adds dramatic effect your look, transforming you from subtle girl-next-door into glamorous diva.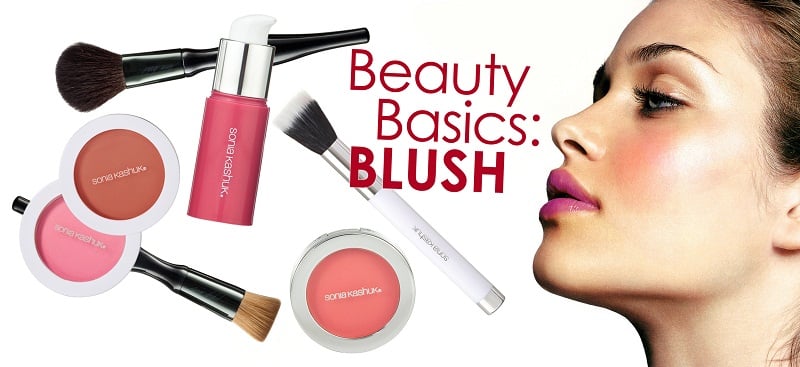 You can either go for liquid or powder base. It's actually a personal choice. However, you need to follow some general guidelines while picking colors for your skintone.
For fair skin – Go for light, natural pink shades
For medium skin – Go for soothing peach and rose pink shade. Avoid brown and light pinks
For dark skin – You can choose from rose to burnt orange. Brown and light pink should be avoided
8. Eyelash Curler
If you want to become the Mona Lisa for your Leonardo da Vinci then you need to beautify your eyes in every possible way. The eyelash curler are an amazing beauty tool adding elements of thickness and length to your natural lashes. Only of you know the trick to use it, you can transform your mane into fab from drab.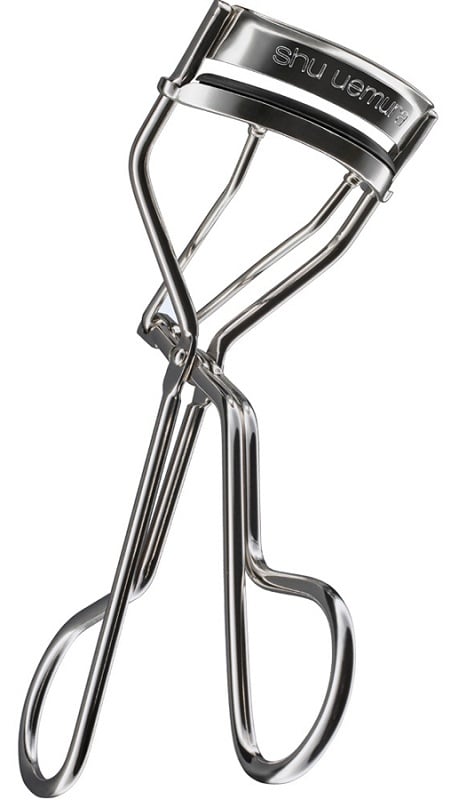 Both the regular curler and the heated eyelash curler are effective. No matter which one you select, make sure it is clean. Change the pads of the curler regularly so as to avoid any kind of irritation and infection.
9. Translucent Powder
This is a magical addition to your makeup kit. Its role is to set your makeup while balancing the shine and covering the flaw areas such as pores, lines and wrinkles if any. It is surely a must-have to complete your look.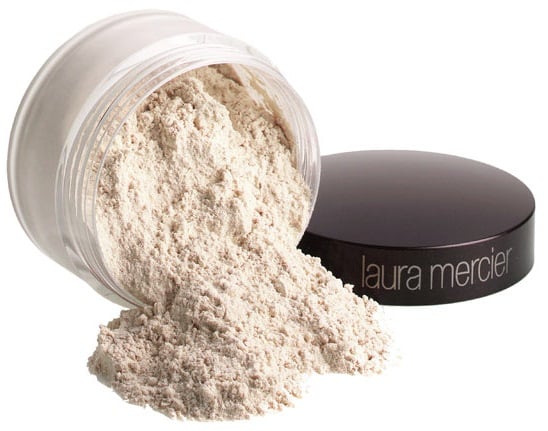 Pick translucent powder that is silky, soft and do not alter your skintone in any way. Remember it's just for touch up.
10. Last but Not the Least Brush Set
Just like an artist cannot imagine his artistic creation without his tools, same way your makeup is no different.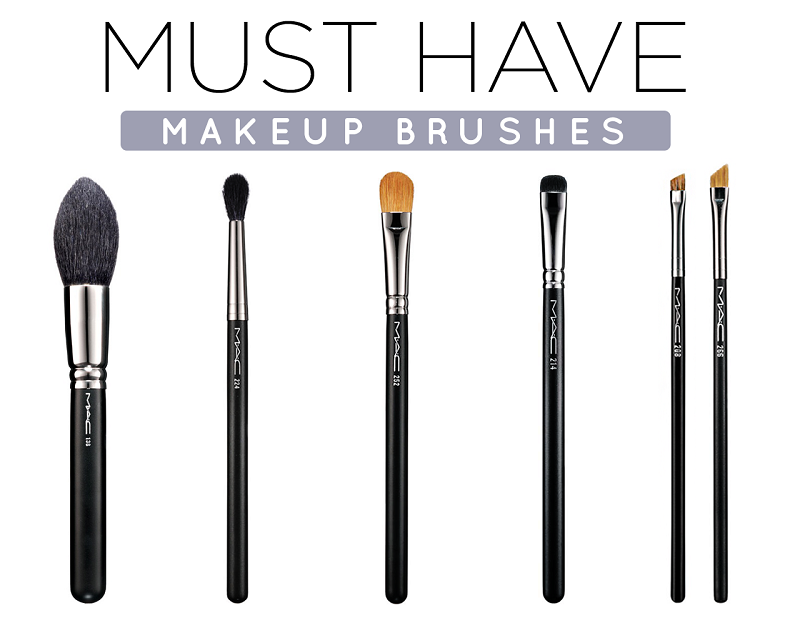 You do not have to spend a fortune on your brushes in every shape and size. However, you'll need a couple of them. Below listed are the basic essentials that grace your makeup bag –
Foundation brush
Powder brush
Blush brush
Eye shadow brush
Eye shadow blending brush
Eyeliner/brow brush
Lip brush
Hope you found this post useful!