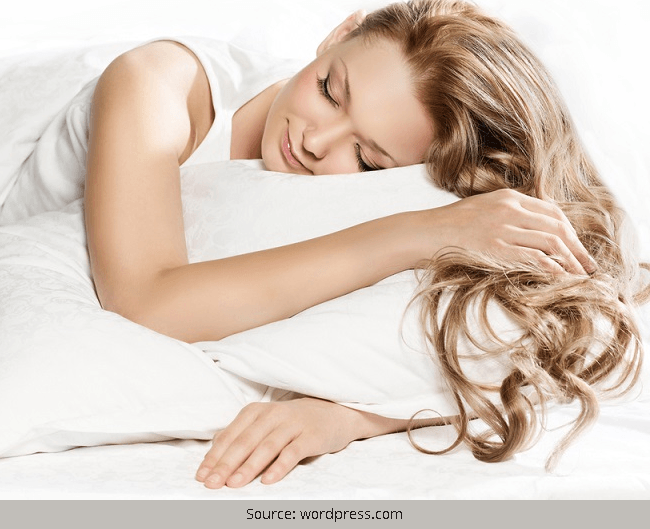 As I have already mentioned in our beauty commandments that if you want to stay beautiful with fresh and glowing skin then there are few rules to be followed before going to bed.
No matter how much you are tired from the day's work, you'll never want to wake up with under-eye dark circles, puffiness, dry skin, chapped lips and frizzy hair. A 5-minute beauty ritual would do no harm to your sleep and comfort. Moreover, you'll thank yourself for grooming your body to a beautiful day ahead.
Instead of worrying in the weekends for your distressed body and trying to fix up every beauty ailment in one day desperately; it's better to follow these 7 easy steps every night to heal up your body.
Now give the nightly regeneration process a big boost. By using these 7 must-have bedtime beauty essentials, now significantly intensify the results from the beauty routine.
7 must-have bedtime beauty essentials! Do have a read!
1. Face Serum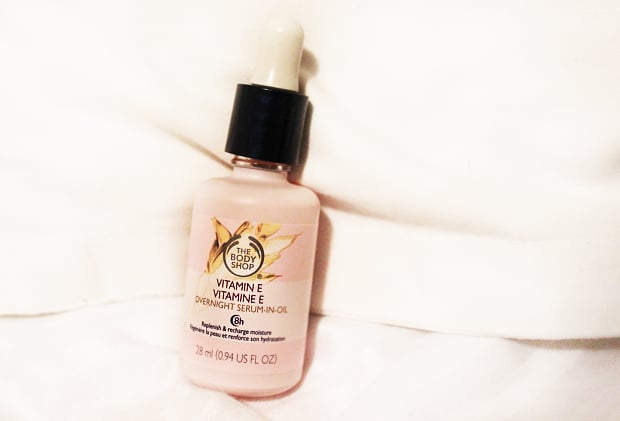 Most of the women are unaware of the benefits of the serum. If you didn't know then serums are enriched in vitamins and anti-oxidants and can easily penetrate deeper into the skin than moisturizers.
The serum comprises of smaller molecules which can reach down to 3 layers of the skin, thereby effectively treating blemishes, wrinkles and pigmentation.
Applying serum before going to bed enables the lotion to repair the skin.
Estee Lauder's Night Repair is pricey but the best available in the market today. You can go for a less expensive one that has fabulous reviews – The Body Shop's Vitamin E Overnight Serum-In-Oil.
2. Night Cream
If you thought the night and day creams are different then probably you are not aware of the evolutionary night creams available these days in the market.
While a day cream comprises of SPF and is lightweight, ideal to be applied over the makeup; the night cream on the other hand is heavier and more hydrating. Unlike day cream, they do not contain SPF, as they are more focused on repairing and regenerating, not to mention slowing down the effects of aging.
An ideal night cream keeps the skin moisturized all throughout the night.
Fashionlady recommends you to apply Bobbi Brown's Hydrating Intense Night Cream after the serum.
3. Lip Balm
Chapped lips are not the problems seen only in winter, but they are even common ailments seen in summer. Exposure to scorching sun and humid weather create havoc on our soft and sensitive pouts. They become dry and cracked, enduring pain and discomfort.
Therefore, applying balm at bedtime is a must to help repair the chapped lips.
The lip balm not only helps generate new skin cells, strengthening the lips moisture barrier, but also offers supple lips ready for the lipstick application the next morning.
4. Body Butter
Body butter creates a protective layer over the skin, thereby retaining the moisture. They are loaded with antioxidants, which nourish the skin and even contain omega 3 fats that help to soothe inflammation.
Applying thick lotion in the day can make us feel uncomfortable, but at night we can afford to wear this thick lotion.
Sanctuary's Comforting Night Butter is an ideal choice. It's non-greasy and is super rich in Shea butter formula.
5. Hand and nail cream
Usually we ignore our hands and nails during the beauty regime, as our complete focus is mostly on face. But since hands and nails are the most exposed to daily chores, we should give equal importance to them while taking care of other areas.
[sc:mediad]
Apply a hand and nail cream before you go to sleep and wake up with soft, hydrated and protected hands the next morning.
Fashionlady recommends you the revolutionary Clarins Hand and Nail Treatment. It not only hydrates and minimizes signs of ageing, but also strengthens your nails and conditions your cuticles!
6. Hair serum
We sometimes treat our hair quite harshly with straightening irons, heated rollers and copious amounts of teasing and brushing.
Our hair needs a must-have damage repair at night.
Undeniably nothing beats an overnight hair serum for its ability to fix split ends and tame frizzy hair. The best part is that you don't even need to wash it out in the morning!
John Frieda Frizz-Ease Overnight Serum is the best choice you can go for.
7. Pillow spray
Now end your night beauty regime with a pillow spray to ensure total relaxation after the day's work. Just spritz a little on your pillow and let the heavenly aromas ease you to sleep.
The Body Shop Deep Sleep Dreamy Pillow Mist is particularly relaxing. It has lavender and chamomile extracts and even moisturizes while you doze.
So, if you want to wake up with smiling skin and face then these are the 7 bedtime beauty essentials you should go for.