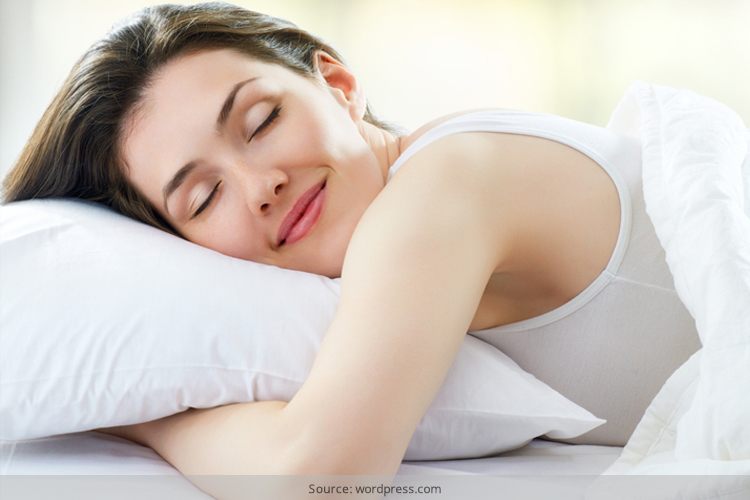 Wake up like a princess each morning, and we mean it! These are a couple of overnight beauty tips we have found for you, which we think can work miracles if carefully followed. The best part with these overnight beauty tips is that it isn't too cumbersome to follow. Here you go, some of the best overnight beauty tips we found across the World Wide Web, which have been used by many and the reviews have spoken high about the same. Take a look!
HOW TO GET FAIRER SKIN OVERNIGHT
Amazing Overnight Beauty Tips
1. If you want to know how to get fairer skin overnight, you need to hear this out. There are masks that actually work on your skin while you snooze off and dream about prince charming. Here's one recipe which we would like to share with you. Rub a teaspoon of almond oil onto your skin each night and let it rest. The next morning when you wake up, you should wash the skin under cold running water. When massaging the oil onto your skin, use the clockwise motions and then the anticlockwise motions – helps with blood circulation and the brightening of skin. In a week you shall see the skin tone and texture improve.
2. Another amazing overnight skin treatment for glowing skin would be the use of milk and lemon. The lactic acid in milk and the vitamin in lemon would work like magic to brighten and lighten your skin tone overnight. Mix a tablespoon of lemon juice and milk equally, and apply it as a face mask or on the areas of the body you want to lighten. Leave it on all night. Wash it the next morning under cold water. Rinse the body and face, and pat dry.
[sc:mediad]
3. Whitening your teeth can be easier and cheaper than going to a dentist for polishing, we promise. You can take a tablespoon of coconut oil and immerse a toothbrush in it. With that, you must brush your teeth each night and wait for the night to pass. The next morning, brush as usual and watch how the teeth shine pearly white. This happens because coconut oil is an antibacterial agent and removes stains too. What we thus get are shiny teeth, because the dirt and stains are removed overnight. How cool is that! Use this recipe to whiten teeth overnight
4. Coming back to skin and to know more on how to get glowing skin overnight, here's another recipe to make the skin glow and shine. Grab a piece of muslin cloth, to which you must add a tablespoon of yogurt. Tie the cloth into a ball and keep it in the fridge. Just before you sleep, gently dab the muslin cloth ball on the skin and rub well for five minutes. Let the lactic acid from the yogurt immerse onto the skin, while the cold calming effect soothes the blood vessels. This should be done on the face, especially around the eyes to avoid puffy and dark circles from happening the next morning.
5. For bouncy lovely hair to have each morning, spray a mix of coconut oil and rosewater onto your hair each night. The antioxidants from rose water doesn't allow free radicals to play havoc to your hair and scalp, whilst the coconut oil conditions and moisturizes the hair. This in turn would allow the hair to bounce and shine. A tablespoon of rosewater to a teaspoon of coconut oil is a good de-tangle mix as well. Spray and keep the mix on the hair all night. Massage the hair for five minutes in the morning and then wash off with shampoo. Notice your hair all bouncy now!
Do write in with your own overnight hair masks, skin masks and overnight beauty treatments that you personally use – we love sharing what we can for all to use and get gorgeous with!