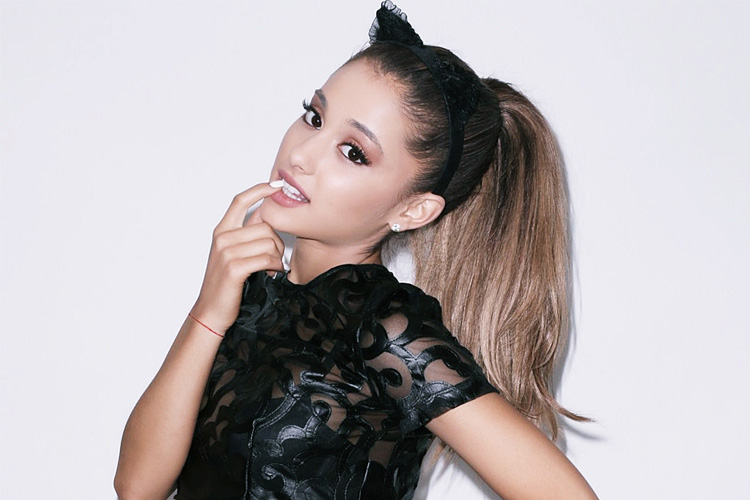 Personal Details
| | |
| --- | --- |
| Name | Ariana Grande-Butera |
| Birthday Date | 26 June, 1993 [celebrity_age_calc data="1993-06-26″] |
| Birth Place | Florida, United States (in a place called Boca Raton) |
| Sun Sign | Cancer |
| Eye Color | Dark Brown |
| Hair Color | Light Brown (but she dyes them red depending on the scripts) |
| Nationality | American |
| Religion | Kabbalah (prior to this, she was a Catholic) |
| Education | North Broward Preparatory School |
| Occupation | Actress, Singer, Dancer, Voice Artist |
| Marital Status | Single |
Family Details:
| | |
| --- | --- |
| Father | Edward Butera (graphic designer) |
| Mother | Joan Grande-Butera (CEO, Hose-McCann Communications) |
| Siblings | One elder half-brother Frankie James Michael Grande Marchione (by the way, he is 10 years elder to Ariana) |
| Spouse | N/A |
| Children | N/A |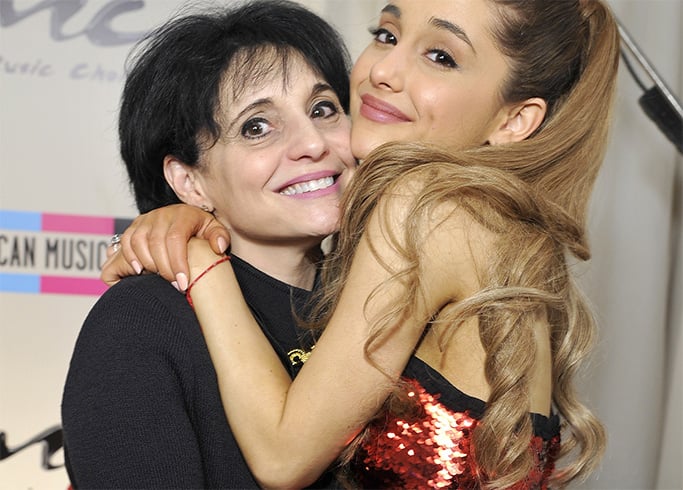 Body Status
| | |
| --- | --- |
| Build | Athletic |
| Height | 5 ft 3 inches |
| Weight | 47 kg (isn't this underweight?) |
| Waist Size | 24 inches |
| Hip Size | 32 inches |
| Shoe Size | 6 (US) |
| Dress Size | 2 (US) |
| Body Measurement | 32-24-32 inches |
Guess Ms. Grande's favourite fashion icons? Audrey Hepburn and Marilyn Monroe.
Favorite Things and Hobbies
| | |
| --- | --- |
| Color | Coral/Pale Pink, Periwinkle Blue, Sea foam Green, Marshmallow White (OMG! Look at Ariana's choice of colors. Am surprised how she missed out 'Black') and Lavender |
| Food | Vegetables, Salmon, Cocoa Puffs, and Strawberry |
| Place | Paris, South Africa, Malaysia, Japan and Boca (her hometown) |
| Sport | Swimming |
| Brand | Pink Sugar (perfume) |
| Actor | Leonardo DiCaprio, Jim Carrey |
| Actress | Jennifer Garner, Natalie Portman |
| Film | Harry Potter film series, Lord of the Rings, American Beauty, Jaws, Funny Face |
[sc:mediad]
Ariana Grande Weight Loss
Full credit goes to Ariana's personal trainer, Harley Pasternak for getting her to do the ultimate workouts.
Ariana says: 'I try and live a healthy lifestyle; eating right, exercise and sleep are all so important. I try and stay really active all the time. I like to hike when I can and being on stage is a great workout.'
Workout Plan:
Ariana's top 3 workout moves (thank you Harley Pasternak) include –
Reverse Lunge
In a standing pose, keep your feet shoulder-width apart. Take one foot back and drop knee down. Then return to the original position. Repeat this pose with the second leg.
Pike Plank
Drop down into the plank position. Look down at your shoes. While doing so, lift your hips and contract your abs. Now fall back down to a flat position.
Superman
Lie face down (keeping your arms and legs extended). Lift your thighs and chest off the ground and now go back down. Repeat this up and down movement.
Ariana likes to do elliptical workout on Bruno Mars and and Nicki Minaj's music. Plus, she likes to do her cardio.
Hurray! Some of Ariana's other exercises include running behind her puppy, Coco. This chase strategy sounds good, what say?
Diet Plan:
As for the diet, this is what Harley Pasternak had to say:
"Ariana Grande, she's vegan, and she loves daikon, lotus, adzuki beans—almost like a macrobiotic Japanese [diet]. Also, girl loves blueberries:
Ariana's fitness philosophy (in her own words):"Eat healthy, drink lots of water, exercise daily, and meditate!"
Coconut water is the best drink in the world according to Ariana "I always have a bottle next to me". She could order some from the Kerala city (God's own country). Just a suggestion, dear Ariana.
As for nuts, Ariana likes to eat cashews and almonds. "They make great healthy snacks to keep me energized throughout my day!" she says.
In addition to the above, Ms Ariana Grande meditates on a daily basis. "Meditation is a great way to keep my body well-centered while juggling shooting schedules and recording sessions," according to Grande.
Hola! Madonna has been the fitness role model of Ariana Grande.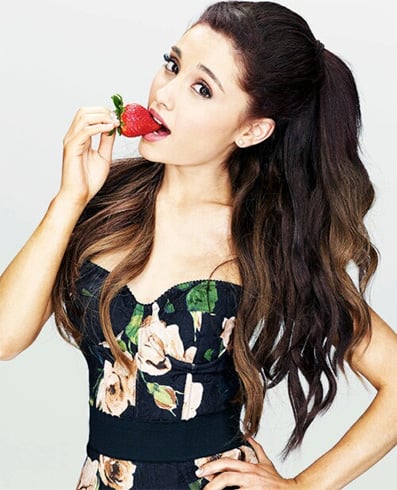 Social Profiles
Facts About Celebrity
Life is full of contradictions. Though Felix the Cat was the source of inspo for Ariana's name, the lady in question is allergic to cats! She doesn't see eye to eye with bananas either (meaning she is also allergic to them).
Yet another surprising thing. Ariana is 100% vegan. Yeah, she doesn't eat or use animal or animal-based products. But yes, when she was in growing years, the only animal she ate was fish.
Any guesses on Ariana's favourite subject in school? It was SCIENCE.
Fashion wise, Ariana loves to wear high heels (walk high, aim high kind of a thing). When she is not wearing them, you can spot her walking on her toes.
Apart from the dogs, Ariana is kind-of-obsessed with the ocean. This makes her like wonderfully interesting sea creatures like whales, dolphins and penguins.
Ariana loves baking and gardening and is of the opinion that she didn't get homemaker traits from her mom. Says she "My mom is a CEO and owns a company that manufactures communications equipment for the Marines and the Navy, so she's not really the housewife type, if you get what I'm saying. She's the most bada**, independent woman you'll ever meet – not the cookies-in-the-oven type."
Now hurry up and tell us in the comments below what you think of Ariana Grande. Would you call her "Cat Valentine" or "Little Red" or something different?
Images Source: pinterest