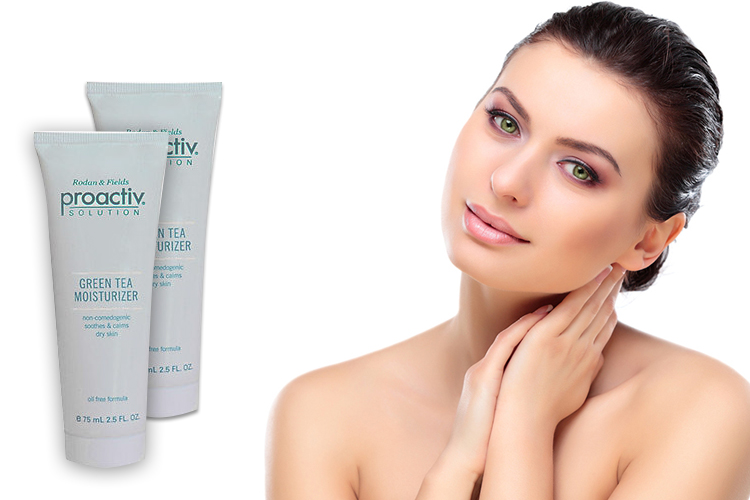 Do you know anybody who has not faced the monstrous acne anytime in their life? Rarely would a person reply in the affirmative. However, to minimize it as far as possible, we arduously work out our skin care regime to keep it as clean and hydrated as possible. One extremely important component of skin care routine is a moisturizer. Unfortunately, most of them tend to leave a pimple or acne on your skin with their greasy component. But one moisturizer that completely floored us is the Proactiv green tea moisturizer.
Green Tea As Moisturizer
The benefits of green tea as an amazing antioxidant, anti-ageing and energy booster is long touted. However, we were delighted to discover that drinking it is not the exclusive way of reaping its benefits. Even topical application of green tea can render amazing and stunning results on your skin. While various green tea extracts formulations are available in the market today; amidst them proactiv green tea moisturizer reviews rates the best. It gives us all the benefits of green tea moisturizer plus more because of its various other ingredients.
Does proactive green tea moisturizer work?
If you are in the dilemma, be enlightened that it is formulated with no less than 34 ingredients ranging from moisturizers, emulsifiers, special purpose ingredients, preservatives and some wonderful fragrances. It has some low hazard score humectants like glycerin, butylenes glycol and sodium hyaluronate. Apart from it, it has silicon derived moisturizers like dimethicone which leaves a silky, invisible protective layer on the skin; two plant extract moisturizers like Macadamia ternifolia seed oil and Iris florentina root extract which are known to improve skin elasticity and hydration; synthetic polymers like sodium polyacrylate and hydrogenated polydecene which are proven moisturizers; squalane, an oil based moisturizer extracted from both plant and animal sources like olives and shark respectively. All these ingredients have a sole purpose i.e. of moisturizing the skin.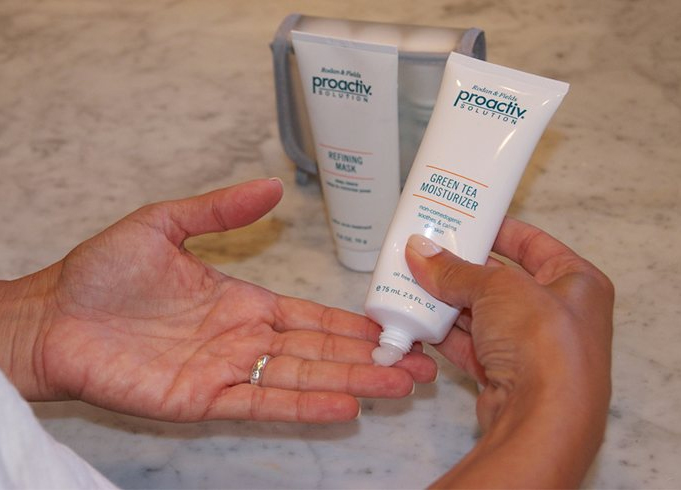 Apart from it, the formulation has the green tea derivative, Epigallocatechin gallate, known as an antioxidant with rich anti-microbial and anti-inflammatory properties; the special purpose ingredient Zinc PCA which regulates oil production and Retinyl palmitate, an anti-aging as well as a skin rejuvenating ingredient. Finally, it has some emulsifiers, preservatives and fragrances all of which are low to moderate hazard.
What Does Proactiv Green Tea Moisturizer Do?
Now that we know all the ingredients of proactiv green tea moisturizer, let's understand the formulation's varied benefits and why should you opt for it.
1. Ideal For All Skin Types
The formulation has a medium-weight consistency and takes a bit of massage to actually seep into your skin. However, once it is absorbed, it leaves a smooth and silky texture with no greasy or oily sheen. What's wonderful is that the skin remains oil free throughout the day with the silky feel persisting. Thus, no matter how sensitive or oily your skin is, you can use it without any qualms.
2. Hydrates And Nourishes Skin
We have already noted that the formulation consists of a number of moisturizers and humectants which absorbs the moisture from the air and locks them inside the skin. This proves a boon for dry, chapped and even acne prone skin where the skin can remain perfectly hydrated and nourished at all times. If you have a dry and irritated skin, then this can be just what you need to feel fantastic and well pampered.
[sc:mediad]
3. Helps Fight Acne
We know one of its major components is green tea extract which has been known to be especially beneficial in the treatment of acne. The extract is known to reduce sebum and oil production of the skin, which in turn helps fight the acne and pimple breakout on the skin. It has oodles of anti-bacterial substances which are highly effective in fighting of any acne and infection breakout. The extract is so powerful against acne that it can even mitigate any genetic vulnerability.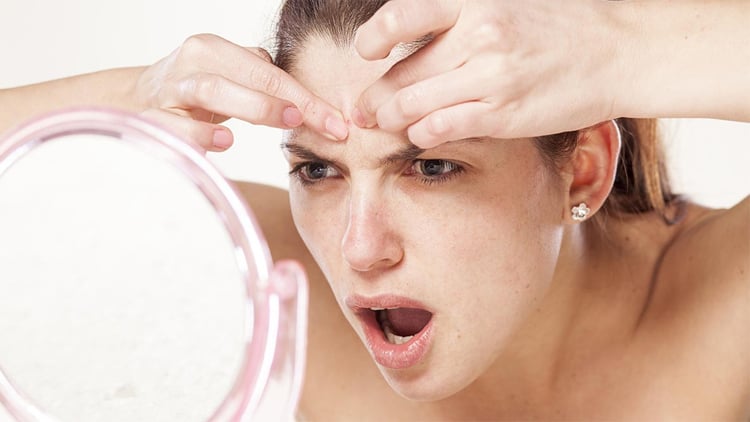 4. Works Against Blemishes
Green tea is rich in minerals and various antioxidants which not only detoxify the skin but also manifests an antihistamine like effect on the skin by destroying all free radicals. This leads to a much clearer and radiant skin which is healthy from the inside and not just on the surface. It soothes the skin and leads to the reduction of blemishes and any scars over a period of time.
5. Non-Comedogenic And Anti-Inflammatory
We know most moisturizers are comedogenic, i.e. they clog our pores. However, this formulation is non-comedogenic and thus lets your skin keep breathing at all times. This leads to a healthier skin. The anti-inflammatory ingredients from the green tea extracts eliminate all free radicals and toxins which destroy the collagen from the skin and rejuvenate them to make them firmer and supple.
If you are looking for a moisturizer to gently nourish and hydrate your skin while simultaneously keep the acne and pimples at bay, we feel that you will barely find any proactiv green tea moisturizer alternative. Try it once to believe it.
Images Source: healthuseum.com