Advancement in skincare technology has made it feasible to achieve flawless skin. And there's no longer a need to rely on luxury cosmetics. Ayurvedic skincare lines have developed their own range of anti-ageing creams on a budget. These products generally correct ageing signs like wrinkles and fine lines. It also helps in treating dryness, dullness, and uneven skin tone.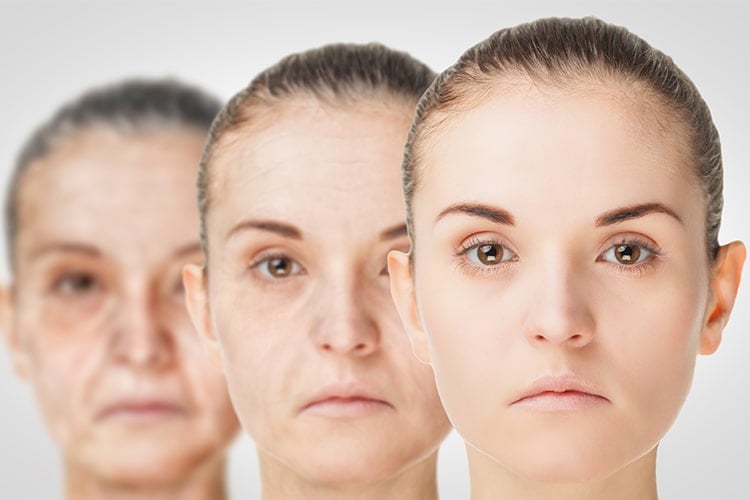 We have rounded up the best Ayurvedic anti-ageing creams from reputed brands that actually work.
Top 10 Ayurvedic Anti aging Creams to Try Out:
If you have to browse through the spread of anti-ageing creams in India, a good place to begin is to see the product reviews. Here are our top 10 Ayurvedic anti-ageing creams that you cannot miss!
1. Lotus Herbals Almond Youth Anti-Wrinkle Cream:
The wrinkle cream from Lotus helps attain youthful, glowing skin. Pollution and poor lifestyle affects our skin. Try the Ayurvedic anti-ageing cream by Lotus Herbals to correct premature skin ageing. It comes with a potent formula, herbal ingredients, and almond oil to treat wrinkles and tighten pores. The wrinkle cream also works effectively to preserve skin elasticity and reduce wrinkles to reveal younger looking skin.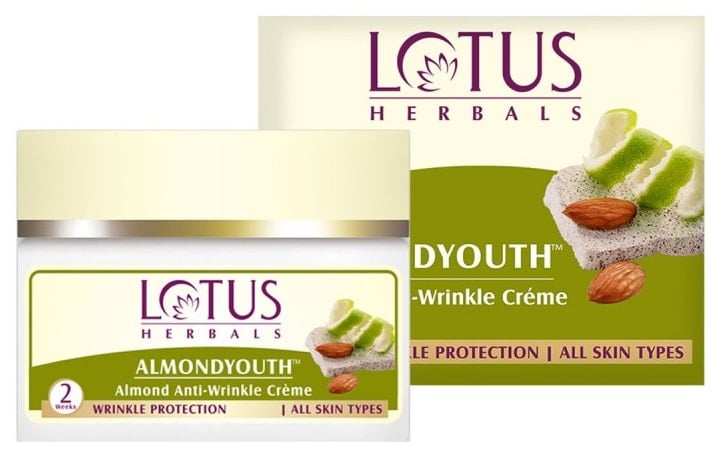 2. Himalaya Herbals Revitalizing Night Cream:
The night cream by Himalaya Herbals has natural ingredients like white lily, lemon, crab, wheat, tomato, and apple. All these ingredients work together to treat dry skin. The cream also lightens age spots, freckles, and improves skin tone.
3. Shahnaz Husain Anti-Wrinkle Cream-Beauty Balm:
The anti-wrinkle cream by Shahnaz Husain has natural ingredients like grapefruit, olive oil, rose water, carrot seed, and jojoba oil. The cream rejuvenates and nourishes the skin. The beauty balm is more suitable for mature skin.
4. Khadi Saffron & Papaya Anti Wrinkle Cream:
The anti-wrinkle cream by Khadi has botanical ingredients to help restore skin's radiance, treat ageing signs, and dark spots. The cream also has natural oils, Vitamin C & E to repair damaging effects of skin. The essential herbs also revitalize skin with its presence of antioxidants.
5. VLCC Anti-Ageing Night Cream:
The anti-ageing night cream by VLCC treats premature skin and wrinkles. The natural ingredients like olive and almond oil can bring about skin's natural glow.
6. Biotique Saffron Youth Dew Ageless Face & Body Cream:
The Ayurvedic face cream by Biotique is composed of pure ingredients like almond oil, saffron, and pistachio oil. This light moisturizer replenishes skin's moisture. Use daily to treat wrinkles and dry skin.
7. Alyuva Anti-Aging Rejuvenating Ayurvedic Cream:
The Ayurvedic cream by Alyuva can moisturize skin from deep within. It easily absorbs and repairs the skin from deep within. The rejuvenating anti-ageing cream has ingredients like Vitamin E, cow ghee, and rosemary essential oil to treat deep scars, fine lines, and sun spots.
8. Forest Essentials Date & Lichi Eternal Youth Formula:
The Ayuvedic eternal youth formula by Forest Essentials has date extracts, litchi juice, almond oil, and precious herbs. It also contains anti-ageing agents to maintain a firm skin and prevent ageing signs.
9. Nirwana Herbal Natural Anti-Wrinkle Cream:
The herbal anti-wrinkle cream by Nirwana boosts collagen production and corrects fine lines. This herbal cream has natural extracts like papaya, aloe vera, Vitamin C, saffron, glycerin, almonds, and Vitamin E.
10. Anherb Natural Premium Care Anti Sensece Cream:
The anti-ageing cream by Anherb has active ingredients like olive oil, Omega 3, and wheat to restore skin's youthfulness. It is also loaded with antioxidants which deeply moisturize skin from deep within.
If you have tried one of these products, let us know how it worked for you.
And, of course, if you have any questions, do not hesitate to ask. We would love to hear from you.