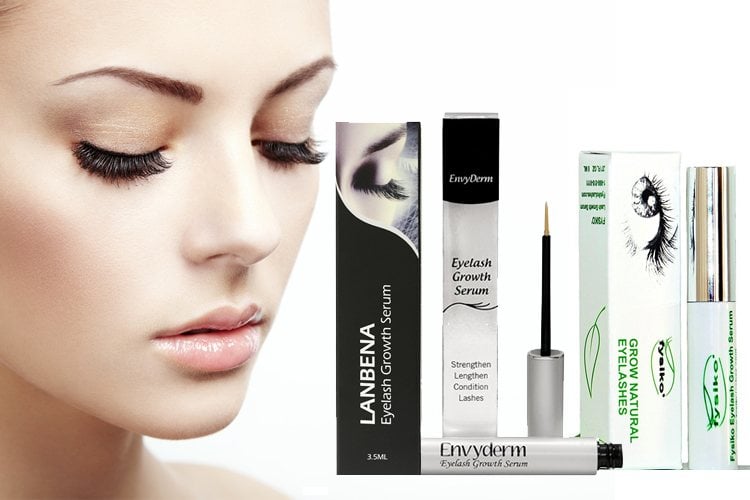 Don't we all adore those long, curving, and thick eyelashes? Do you dream of fluttering those lashes flirtatiously and making many hearts skip a beat? If your answer is in the affirmative then there is some good news for you, there are some amazing eyelash growth serums flooding the market that may help you attain those luscious lashes and make you a head-turner. Yes, for those who like a temporary fix, mascara, and false eyelashes can look great, but wouldn't you want a permanent solution, something that will give you long lashes forever? We have curated the internet and found out some killer formulae and brands that actually seem to work. Based on the reviews by bloggers and beauty enthusiasts, this article will give you a list of some of the best products in the market and those you could invest in to get those long and coveted lashes.
Top Ten Eyelash Serums For Growth
Go ahead and check out our list:
1. LashFood Phyto-Medic Eyelash Enhancer
Price: Rs. 5054
Results in: Promises results in a month or two with the regular application (may differ from person to person)
With a name like that, you would have of course realized that this one is a medicated potion that promises long lashes by using herbal remedies. The product claims to be made from the goodness of Mother Nature (Read- organic and natural ingredients) that stimulate the lash follicles and hence help them grow better.

2. Revitalash Advanced
Price: Rs. 11000
Results in: A month
This is cited as one of the best products in the market and you can truly get ultra-long lashes with it. The product contains natural ingredients such as ginseng, biotin and green tea which are supposed to not only protect your eyelashes but also prevent them from breaking. It is rich in peptides, B vitamins, and amino acids. It has a hydrating and conditioning formula that prevents your eyelashes from becoming brittle due to the harsh environmental conditions. It is a hypoallergenic, non-irritating formula that has been reviewed by dermatologists and ophthalmologists. This one works great for people with thin lashes too.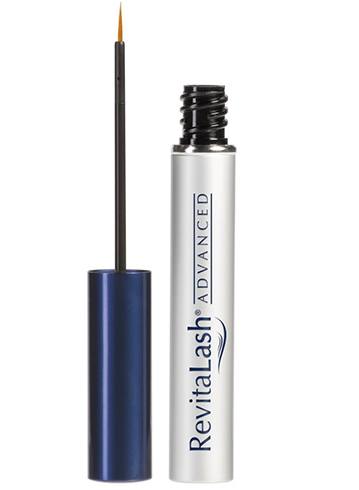 3. Talika Lipocils Platinum
Price: Rs. 7316
Results in: Eight weeks
The product actually looks like it is straight out of a sci-fi movie! Shaped like a rocket, this one promises to give your lashes a dual benefit. It not only protects your lashes from the pollution during the day but also applying it at night time will help you enhance its volume. You might think that soy is only for vegans, however, this product uses the goodness of soy protein to give your lashes a hydrating boost. It also contains other natural ingredients including nettle, horse chestnut extracts and witch hazel that help to stimulate the eyelash growth. The soy lecithin will travel into each and every hair follicle and deliver the active ingredients needed to grow your lashes.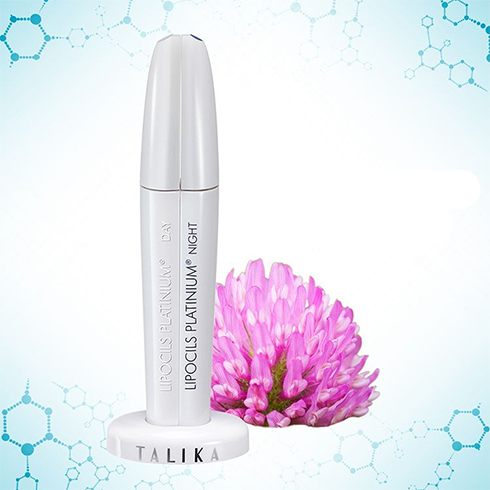 4. Rimmel London Lash Accelerator Serum
Price: Rs. 3100
Results in: One month
One of the most budget-friendly serums in the market, this one is said to work wonders for a lot of people. The best, of course, is the price and even though it is shipped from the US it is still a steal deal, if you consider the other good lash serums in the market. The formula is light-weight and hence makes it ideal to be even worn under your makeup (heavy mascara). Brownie points for this serum because it also comes with a hybrid applicator that can be used on your eyebrows. Customers who have used this have seen their eyelashes look 80% longer the moment they apply it and 117% longer after 30 days of use. Now that's magical!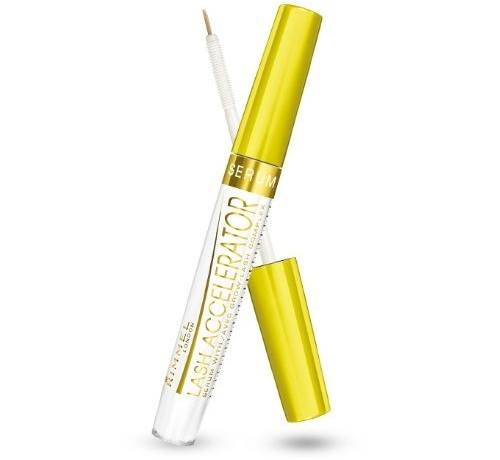 5. Shiseido Full Lash and Brow Serum
Price: Rs. 2200
Results in: four weeks
This powerful, hydrating formula helps prevent lashes and brows from looking sparse, short and thin.The best thing about this serum is that the precision brush ensures that the serum reaches in between your lashes too. It works great and can be applied during the day as well. The liquid formula is made of just the right constituency and hence does not drip at all.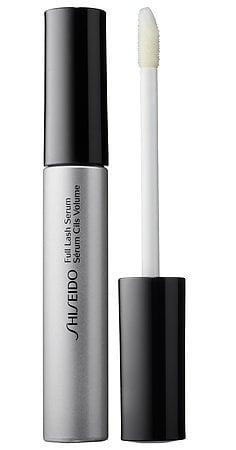 6. Givenchy Mister Lash Booster
Price: Rs. 6172
Results in: A month
Givenchy's lash booster comes in a mini massager style package that helps give your eyelashes the much-needed density. It is also a great multitasker because not only does it work as a lash growing serum, but is also a primer and a clear mascara. The ingredients in the serum help to fortify the eyebrows and lashes to help them grow faster and thicker. The formula is polymer rich and hence for those of you who don't like loading your eyelashes with colors, this one can act as a savior. The user-friendly applicator is also great for those eyebrows.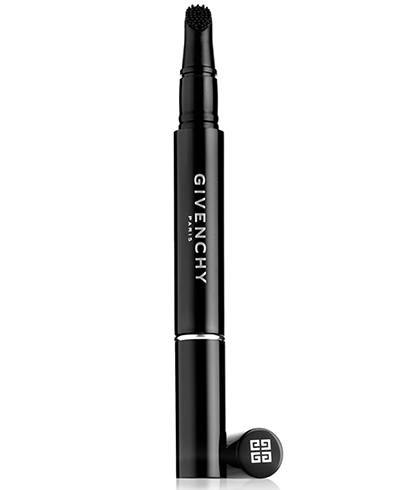 [sc:mediad]
7. NO.7 Fanomenal Lash Serum
Price: Rs. 3384
Results in: 8 weeks
If you are a rookie in the maze of the lash and eyebrow serums and you wouldn't want to spend a bomb on all the other options available in the market, this one is your go-to brand. A great conditioner, the pocket-friendly (both size and budget wise) product will give you thicker, healthier and lengthier lashes in just 8 weeks. You, however, should use it only during the night so that it syncs with the growth cycle of your eyelashes. It is available in an easy to use liquid form and many users swear by the effectiveness of this product. It's a safe bet as it is a non-allergic product. In all, it is a must-buy!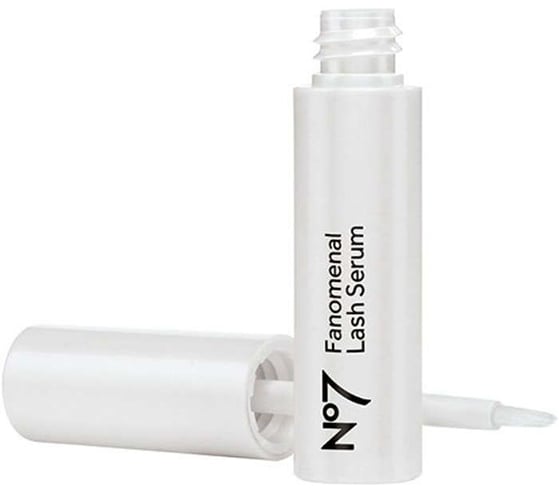 8. Peter Thomas Roth Lashes to Die For
Price: Rs. 5647
Results in: 4 weeks
If Kardashians swear by it, then there must be something great about the product. This is one of those products that many of the beauty gurus recommend as it works wonders. The tiny serum bottle actually delivers a punch and is said to grow record-breaking and freakishly long eyelashes in a matter of four weeks. What's best is that the product uses peptides that do not irritate even the most sensitive of all eyes. So you can rest assured that the product will not make you cry! The product has s a little hefty price tag, but if you are really ready to shell out the bucks on quality products, this one is an investment worth making!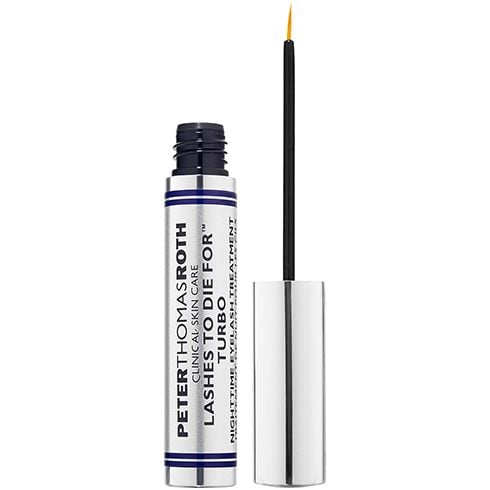 9. Organyc Eyelash and Eyebrow Growth Serum
Price: Rs. 3759
Results in: 16 weeks
If you can see a 50% spurt in the growth of your lashes in just four months, you should feel impressed. This one is something that bloggers swear by because of the amazing results. The natural product is sulfate-free and its affordable price makes it a must-have for every young lady who wants to bat her sensual lashes. To be applied at night, this one can really work like magic!

10. Diorshow Maximizer Lash Plumping Serum
Price: Rs. 12500
Results in: 4 weeks
This premium product from the luxury brand will definitely burn a hole in your wallet. This serum not only works as a clear mascara but is also a heavy-duty primer that can ensure that your mascara stays in place for a really long time. The product boasts of soy proteins that can help your eyelashes grow long within a span of 4 weeks. The liquid formula is also great for those who have sensitive eyes. Only if it were a little budget-friendly, we would have actually stocked up on this magical potion!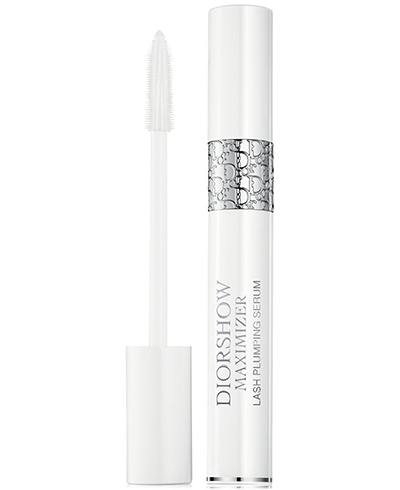 So here was our list of ten eyelash growth serums that actually work. An important thing to keep in mind is the fact that our eyelashes are just like our hair. So, you have to be patient with it and it is usually during this 4-6 week period that they actually grow to their full potential. The eyelash serums target the growth phase and help the eyelashes to grow healthier than ever before. Whenever you are applying eyelash serums, keep in mind that it will only work if you are applying it on the roots. Remember, the follicles are where all the magic happens.
So try out the best serums in the market and find out which one works for you! Do share your feedback with us in the comments section below.