What's the secret to flawless, radiant look, you ask? A trusted fairness cream created particularly for those obsessed with an enhanced complexion. These products will fix imperfections, boost hydration, and improve your skin tone. Now, there are a lot of fairness creams categorized for sensitive, dry, combination, and oily skin. If you are particularly looking for a cream formulated for shiny, greasy skin then our compilation of the 10 best fairness creams for oily skin may be just what you are looking out for.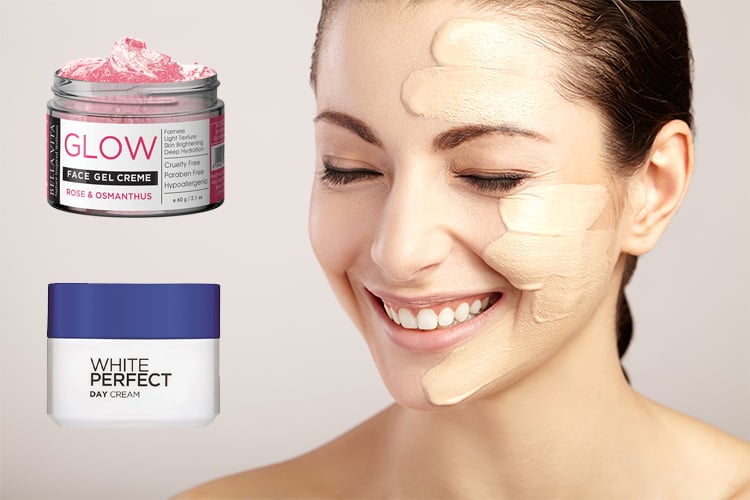 Top 10 Fairness Creams for Oily Skin in India for 2020
1. Vegetal Fairness Cream
This fairness comes with a number of benefits-perfect to correct skin tone, reduce tan, protect from UVA & UVB rays, and prevent melanin secretion with ease. In addition, the star ingredients, rose, aloe vera, and orange is full of antioxidants to boost skin radiance.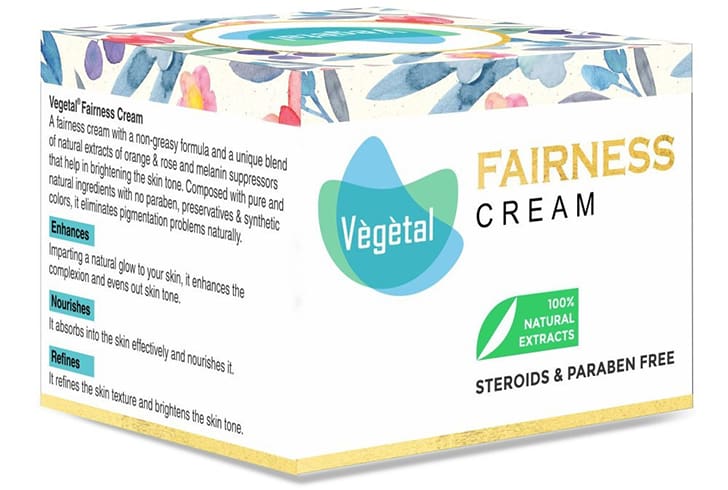 2. Bella Vita Organic Fairness Cream Gel
If you want the absolute radiant look, try the fairness cream by Bella Vita. It's a mild gel based crème, packed with rose, saffron, and osmanthus that help achieve a whitened complexion. A little amount will go a long way to make your skin feel awake.
3. Mamaearth Day Cream Natural Radiance
While there a lot of options to choose from Mamaearth Day, this Natural Radiance cream in particular is well-suited for those with oily skin. The formula mixes pomegranate oil to hydrate skin along with moringa oil and rice bran oil to protect the skin from UV rays and make your skin feel healthy as possible.
4. WOW Fairness SPF 20 PA++
This bestseller in Amazon is the holy grail of fairness creams. Smooth it all over your face, neck, and décolleté, and see minimized tanned skin and an overall soft feel. It includes saffron, mulberry, and liquorices extracts to make dull-looking skin look more fresh and dewy.
5. Olay Natural White Glowing Fairness Cream
Olay Natural White Glowing Fairness cream is chockfull of Vitamin 83, Vitamin B5, and Vitamin E which encourages glowing fairness. This potent formula is like a 'reset button' on age defying signs as it addresses issues like dark spots. It is one amazing product for oily skin as it blends on super smoothly and easy.
6. L'Oreal Paris White Perfect Day Cream
The white perfect cream by L'Oreal Paris leaves the skin smooth and refreshed. Your skin will never look oily even after long hours of application as the cream is non-greasy. It greatly enhances the skin tone and will make you feel great. Wonderful, we know.
7. Jovees, Pearl Whitening Face cream
With 4 out of 5 stars, this formula is a proven winner. With the best of ingredients that reduces melanin production, rejuvenating skin cells, and making skin fairer, this product is a must-try. You won't believe a cosmetic cream can produce these effects.
8. Vaadi Herbals, Fairness Cream, Saffron, Aloe Vera and Turmeric Extracts
All you need is four to eight weeks to see results from this fairness cream by Vaadi Herbals, which features saffron, turmeric extracts, and aloe vera. Immediately, it drops a brightening bomb on blemished skin. Over time, it also fades marks and will give you a healthy glow.
9. Earth Therapy, Nature's Concept Papaya Night Cream
Argan oil, papaya, and olive oil are the heroes behind this super moisturizing cream by Earth Therapy. It's gentle with no added parabens, colors, and fragrances-so recommended if retinol acids are harsh on your skin. This night cream evens out uneven skin tone as quick as four weeks to give you the desired results.
10. Plum, Green Tea Renewed Clarity Night Gel
Want to get your brighter, clearer skin back? Grab this. The green tea infused formula is basically a hydrating treatment for your skin. Slather this daily at night and wake up to fresh, hydrated skin. The cream is non-greasy and therefore perfect for oily skin. Plus a common theme in the Amazon comments section for this clarity gel crème is proof enough of its authenticity.
These are the top-selling fairness creams for those with oily skin. These products can definitely bring a quick difference, so if you are looking for something that works effectively and fast, grab it!