Blackheads are over-active sebaceous follicle that are clogged with sebum, tiny hairs, dead skin cells, and worse bacteria that turns into a plug. When the opening of the follicles is oxidized, the surface of the plug becomes black. This is the reason why a blackhead top is black when you remove it. The rest of the gunk ripped out is a creamy color. There is no quick solution to remove blackheads. The most effective method is to maintain a fixed skincare routine that focuses on pore cleansing.
Blackheads arise due to dirt accumulating in the follicles owing to poor cleansing and exfoliating routine. There are different varieties of blackhead products available including creams. Below we have rounded up the best blackhead removal creams with reviews.
Our List of Top Blackhead Treatment Solutions:
Here are the best answers:
1. La Roche Posay Effaclar Duo +:
This lightweight gel formula containing witch hazel and benzoyl peroxide help cleanse impurities and remove blackheads. This can be used on all types of skin. The product leaves skin feeling refreshed and blackhead-free.
2. Kaya Comedone Control Serum:
Yes, when it comes to a fast-acting blackhead removing treatment, we recommend this. It targets blackheads and whiteheads. The serum is also great for unclogging pores and clearing acne in two weeks.
3. Shiseido Pureness Matifying Moisturiser:
Made with peony root and purifying rosemary extracts, the Shiseido Pureness Matifying Moisturiser effectively tackles blackheads while boosting the skin's texture. It also leaves skin softer, radiant, and refines pores.
4. CosRX BHA Blackhead Power Liquid:
This blackhead formula helps decongest pores and corrects formation of blackheads. It is clinically tested to treat excess sebum with its formula combination of white willow bark and sodium hyaluronate. The exfoliating solution can brighten and clarify skin tone, leaving a refreshed and healthier feeling.


5. Forest Essentials Hydrating Facial Moisturiser-Sandalwood and Orange Peel:
The unique light facial moisturizer has essential nutrients that help restore skin's natural firmness. The healing agents like basil, barley protein, and ashwagandha treats the harmful effects of free radicals. It also has SPF 25 to keep skin protected from UVA and UVB.


6. Murad Pore Reform Blackhead and Pore Clearing Duo:
This is again a great product for extracting stubborn impurities and blackheads. The two step formula cleanses pores and treats blackheads to a great extend. It offers the ultimate protection against the pore impurities.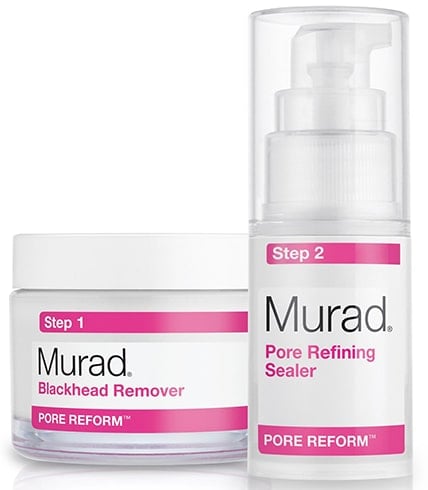 7. The Ordinary, Natural Moisturizing Factors + HA:
The moisturizing formula by The Ordinary keeps the skin's outer layer protected and hydrated. Apply it with your daily serum as required for effective protection against blackheads.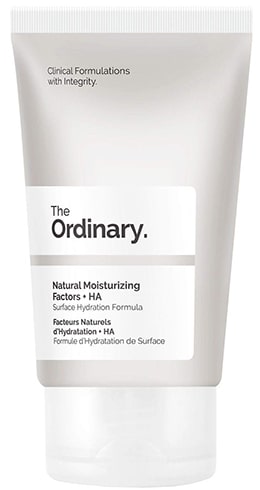 8. Aroma Magic Vitamin C Day Cream:
With its natural ingredients like Vitamin C, aloe vera gel, pomegranate juice, apple, orange, and shea butter, the Aroma Magic cream formula replenishes lost moisture. This one leaves your skin supple, hydrated, and smooth. Use it daily before applying makeup for best effect.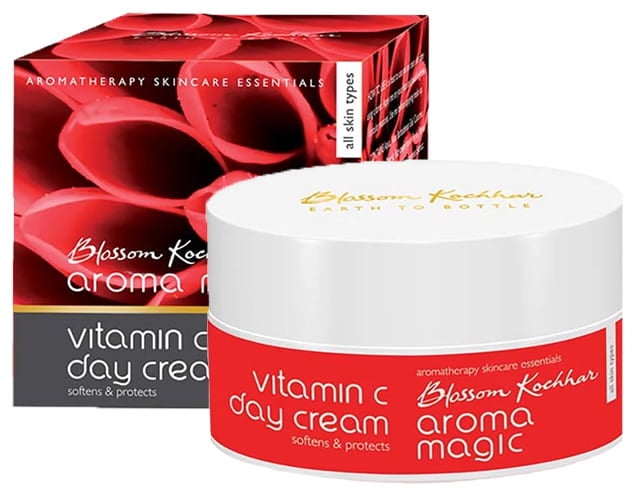 9. Kiehl's Rare Earth Pore Minimising Lotion:
This lightweight pore minimizing moisturizer is better suited for normal and oily skin. It leaves skin with a matte finish and visibly minimizes blackheads. It has ingredients like Amazonian White Clay which leaves skin with a matte finish.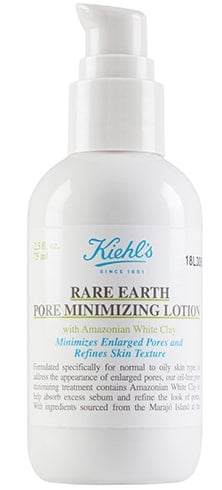 10. Innisfree The Green Tea Seed Serum:
The moisturizing serum from Innisfree has natural extracts of green tea seeds and organic Jeju green tea. It is also enriched with minerals and amino acids which can leave skin hydrated.


These are the best blackhead removal creams that we highly recommend.