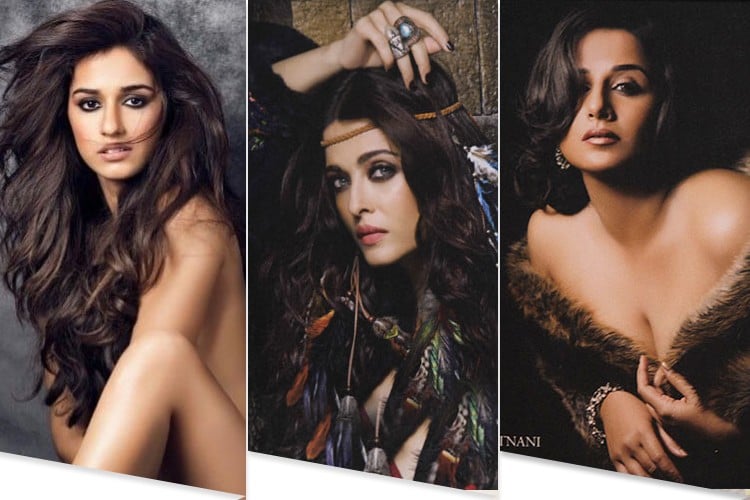 One man who is to be accredited for capturing the best of our leading ladies from Bollywood is celebrity photographer Dabboo Ratnani.
Ever since 1999, this ace lensman has religiously committed himself to a tradition of bringing out an annual calendar, featuring the best of Bollywood.
Every year the man surprises us with his concepts and creativity, portraying celebrities in frames, they have never experimented with. The celebrities too convincingly surrender to his experiments and take the road they have less traveled, placing their bets on the master himself.
Few of his constants and industry biggies have been taking this plunge every year courtesy their lasting ties with Dabboo. However, for the fresh faces who get to feature on this annual calendar, it's indeed a moment of pride.
In its 19th edition today, Dabboo Ratnani's Calendar 2017 was much awaited.
Putting rest to all the buzz and hype the man created with his teasers, the 2017 edition was launched today with all the featured images, exhibited to be savored by the invitees.
A total of 25 stars made it to Dabboo's annual calendar, 2017.
A look at the shots of all tinsel beauties, who graced the 2017 calendar is sure to sweep you off your feet.
Priyanka Chopra
The Woman of the Year, Priyanka Chopra specially flew down to shoot for Dabboo's calendar with a special DR taxi for her backdrop. Currently, at the peak of her career, Dabboo captured the stars superpower placing his muse on the top of the cab. Bold and beautiful, Priyanka rightly played the superwoman Dabboo had envisioned.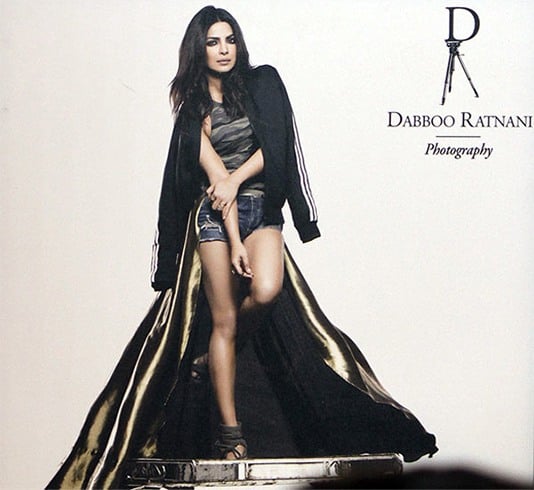 Alia Bhatt
With her star performances this year observing all the appreciation, Alia has been riding high on success. Dabboo made this water baby reflect on her prominent Piscean traits with this super adorable capture. Amidst the blues, Alia posed extremely cute wearing that floral tiara that adding on to her persona.
[Also Read: Alia Bhatt]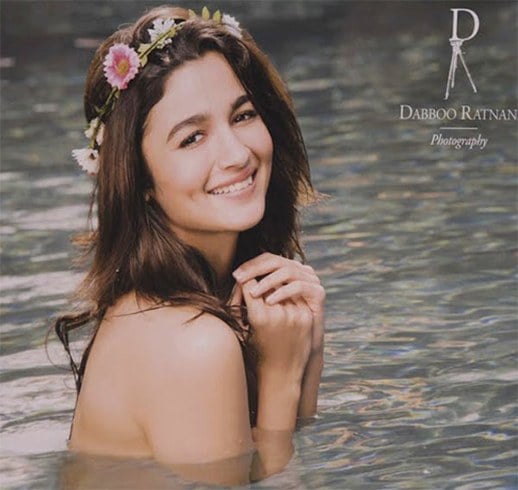 Kriti Sanon
Kriti's calendar shot was one of the best shots of the Dabboo Ratnani Calendar,2017. This model turned actress played her seductive yet vulnerable side in this post-hangover look. Wrapped in sheets and a pair of black boots, Kriti gave a complete slayer performance posing with clothes and a bottle of wine by her side.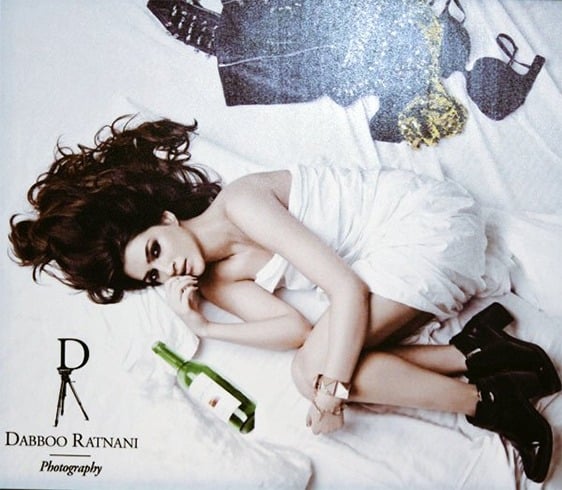 Disha Patani
With her debut performance on Dabboo's calendar, the girl went viral. Posing bare for Dabboo Ratnani Calendar,2017, this fresher spelled her intentions of making a lasting impact in Bollywood, loud and clear. With that smoking click, the M.S Dhoni fame has surely put the calendar ablaze.
[sc:mediad]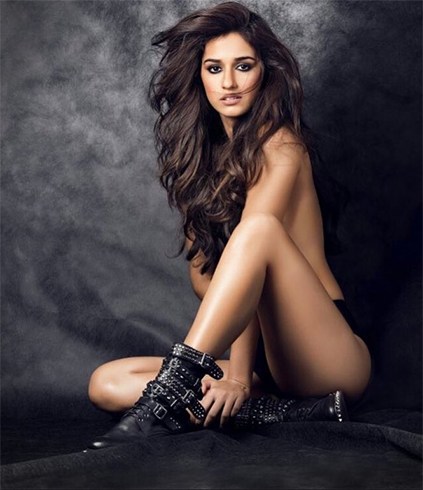 Aishwarya Rai Bachchan
Posing for Dabboo ever since his first calendar, Aishwarya has been a loyalist, and Dabboo admits having the most fun while shooting for this edition, with this dearie. Sporting a bohemian look, Aishwarya's shot took us by surprise, a pleasant one of course.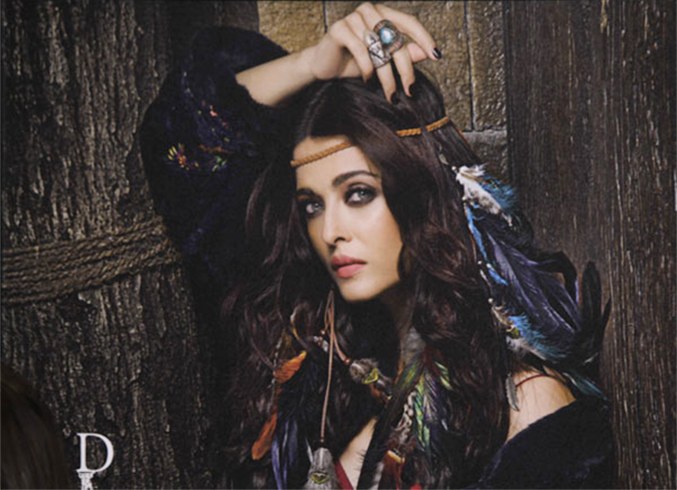 Shraddha Kapoor
Dabboo Ratnani revived our sun, sand and beach goals capturing the beautiful Shraddha Kapoor in the first ray of the sunshine with blurred waves playing a serene background. The lady posed well, only for her photographer friend, as early as 5.30 a.m at Mumbai's Juhu beach.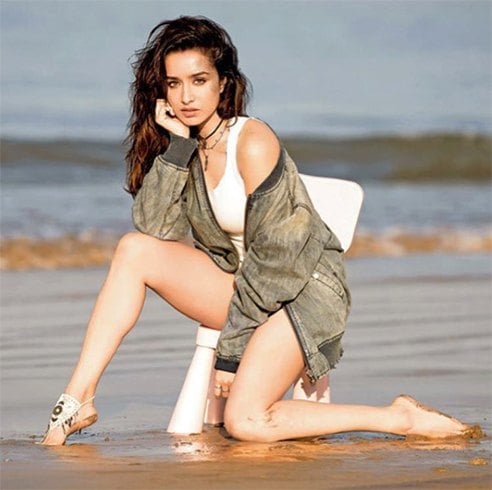 Sonakshi Sinha
With movies like Akira and Force 2 going on the floor in the last year, Sonakshi has been in that action mode. Capturing her vigor from the last year to perfection was her power packed shot for the Dabboo Ratnani calendar 2017. Boxing away in style, Sonakshi ruled the frame with her aggression.
[Also Read: Sonakshi Sinha]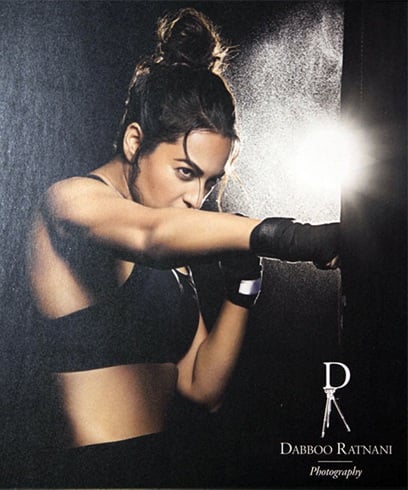 Parineeti Chopra
Parineeti Chopra rendered her cool and congenial fervor to Dabboo Ratnani's Calendar 2017 edition. Posing in her pajamas on a mattress laid on the road, Parineeti gave a cute just out of the bed look.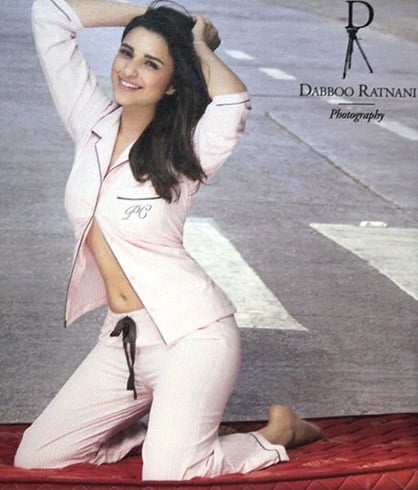 Sunny Leone
This was the first time for Sunny Leone to be a privileged member of the Dabboo Ratnani calendar club. Sunny definitely made the most of this opportunity posing all gold and glamorous wearing only a golden blazer, unbuttoned. This one surely caused temperatures to soar.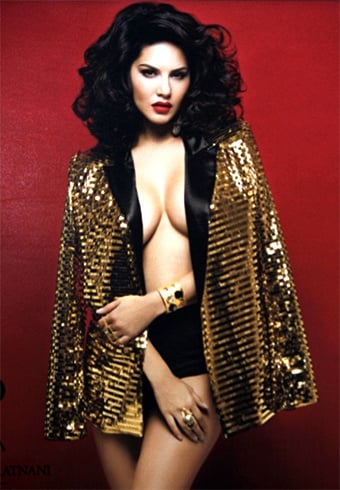 Anushka Sharma
High on love, this leggy lass flaunted her bold and captivating side while posing in her athleisure look. Wearing only a hoodie, Anushka got her toned legs all the spotlight they deserve. Dabboo added all the charm to this frame, having the lady seated on the edge of a trunk.
[Also Read: Anushka Sharma]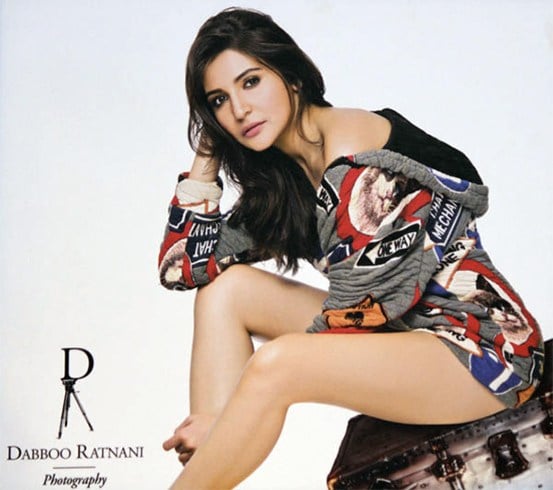 Vidya Balan
Vidya Balan celebrated a decade of features on Dabboo Ratnani's calendar, with her appearance on the 2017 edition. Carrying a plunging neckline draped in fur, the woman gave a sultry and splendid shot to mark her 10th time on the year's most awaited calendar.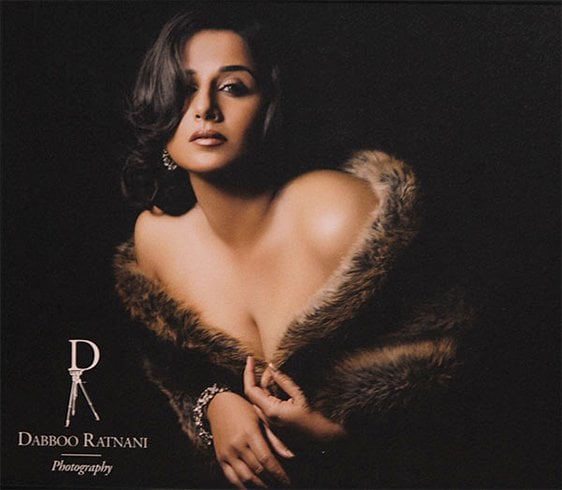 Jacqueline Fernandez
Slaughtering us with her infectious laugh while oozing her fun, flirtatious and vivacious vibe, Jacqueline Fernandez made it on Dabboo Ratnani's calendar 2017, adding all her persona to that shot. Special credits to the master lensman for capturing this gorgeous lady in all her might.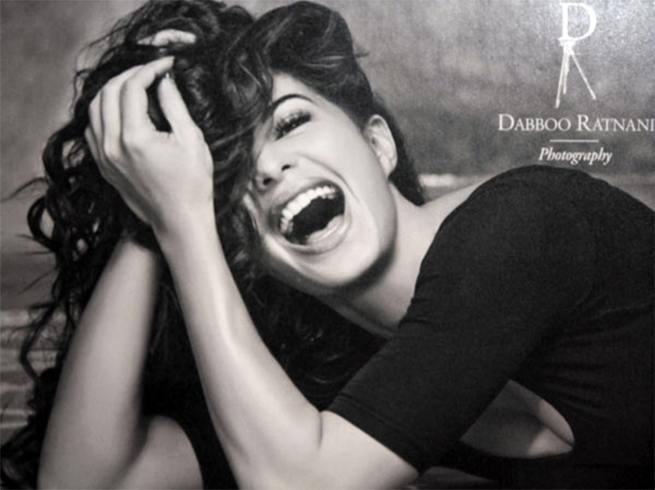 These were the women who added all that beauty to Dabboo Ratnani's calendar 2017. Dabboo if you are reading, we would like to thank you for capturing our divas so gorgeously and making all that wait worth it. No one does it better than you. We will cherish all these frames until you meet us next year with a yet another stupendous annual calendar.
Do share with us, your top picks from the Dabboo Ratnani Calendar 2017.
Images Source: bollywoodlife