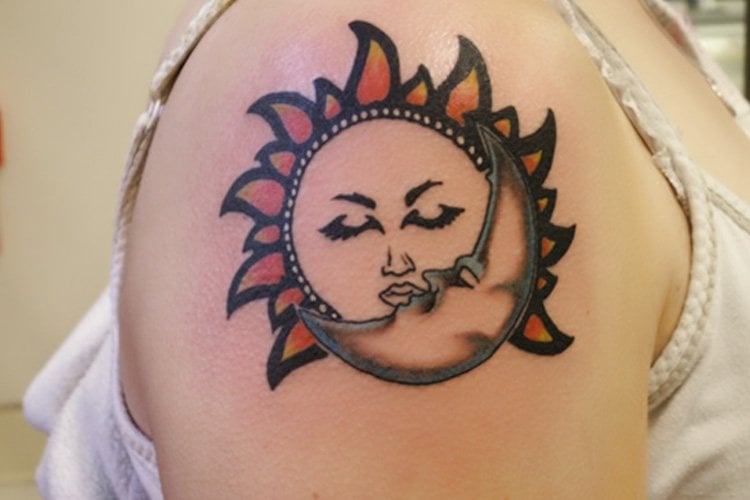 Tattoos are an extension and reflection you. Most of us get tattoos that signify something for us. For instance, we would get a tattoo of someone's name because we love them or it is like a remembrance for them (if they have passed away). Either way, tattoos last almost forever or they are a wonderful way to keep something in your mind, always.
[ Also Read: 30 Finger Tattoos You Would Love To Flaunt ]
A lot of people love to get sun and a moon tattoo because they are celestial and represent something divine. You can either choose to have something like a single sun tattoo or a moon tattoo or a combination of both.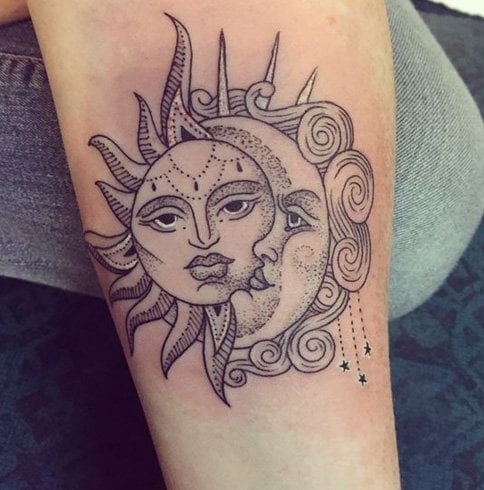 Sun And Moon Tattoo Meaning:
There can be various interpretations of the sun and moon tattoo. While some believe that they represent something divine, there are others who believe that they are symbols of masculinity and feminine nature, respectively. The sun is often revered and is considered as a symbol of rebirth, strength and power. The moon, on the other hand, is linked to feminine characteristics and also treated as a symbol of a goddess.
[sc:mediad]
Sometimes they are depicted together to represent ying and yang or a perfect balance of male and female characteristics.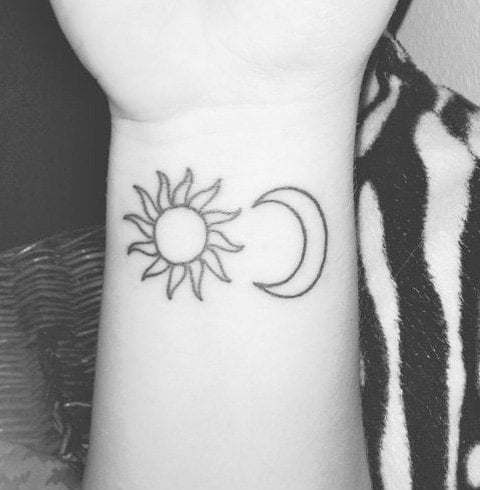 Moon And Sun Tattoo Ideas:
Now that we have established what sun and moon tattoo designs could mean, here are some ideas for getting these tattoos done.
This one is a sun and moon mandala tattoo which has very crisp and clear lines: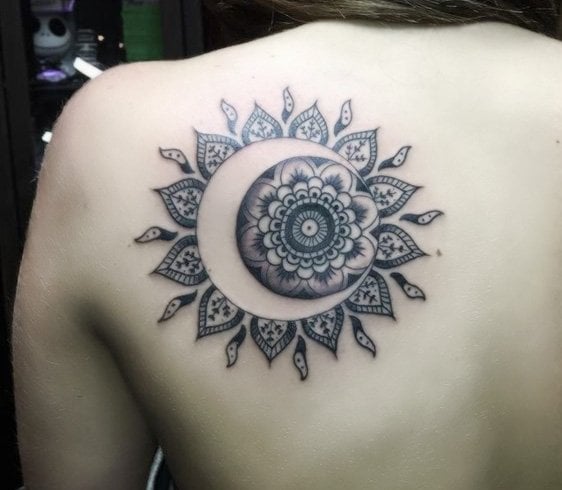 You can also choose to get sun and moon tattoos separately in their colours. Moon is usually considered cool and represented in blue. The sun on the other hand is depicted in warmer colours like orange. A perfect example of the sun and moon tattoo in water colour design is this: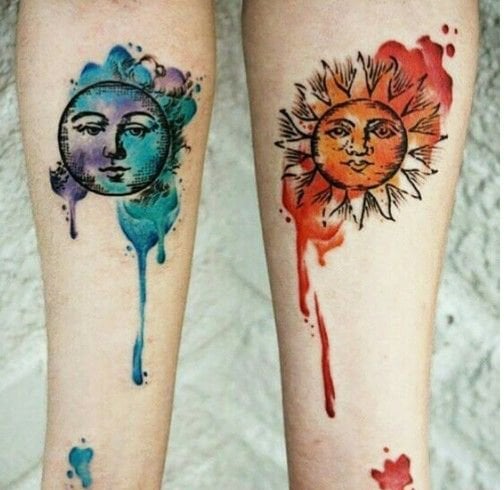 A simple and abstract sun and moon tattoo:
[Also Read: Arm Tattoo]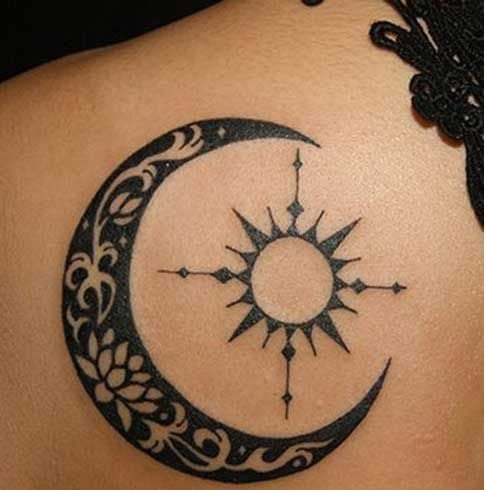 A tribal sun and moon tattoo on your foot will look amazing, especially if it is splashed with some white ink, like this one: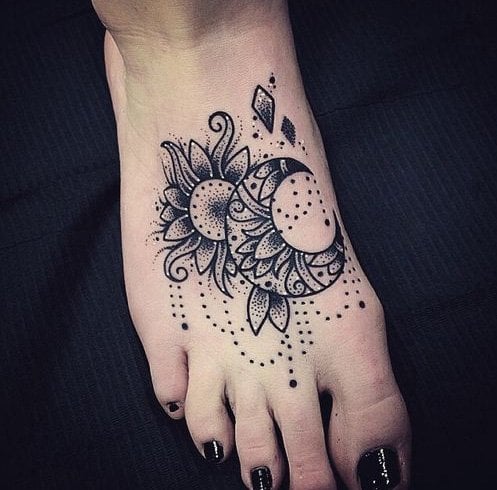 A perfect example of a shaded sun and moon tattoo is this: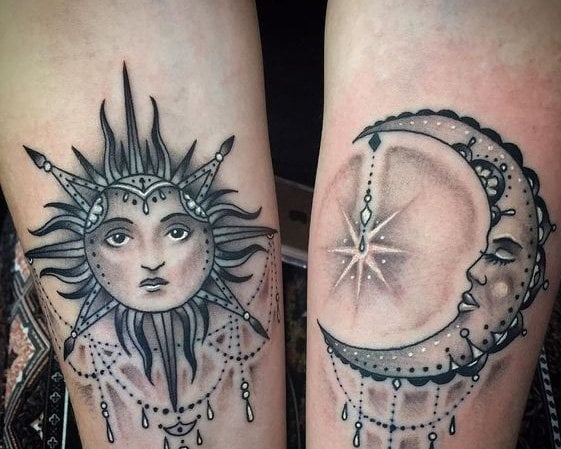 If you love hippy sun and moon tattoos, this one will be an amazing idea. It's a little bigger than average, so you can choose to get it on your thigh or your back. The USP of this tattoo is its shading and clear lines: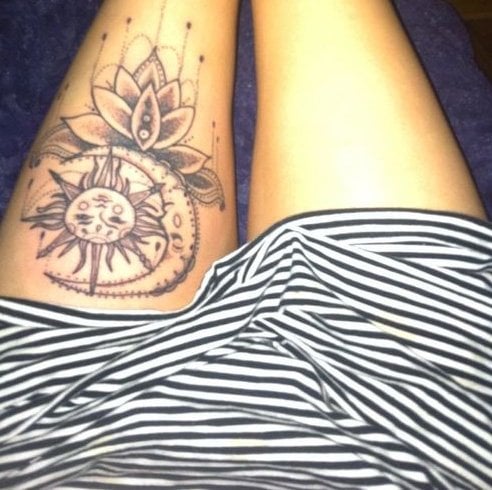 If you love miniature designs, this one is perfect as a wrist tattoo, and it actually looks like the sun and moon are part of the ying and yang design: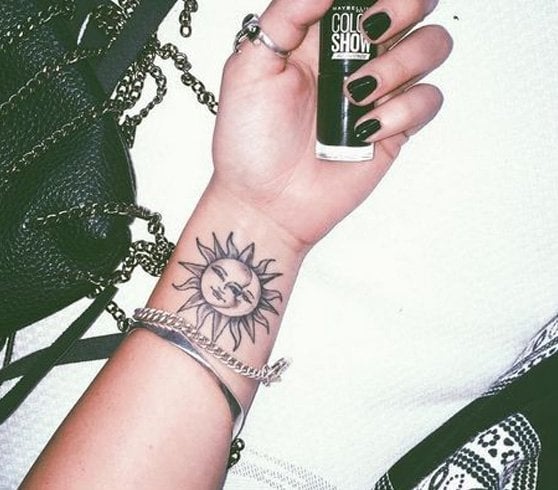 A traditional and matching sun and moon tattoo on each wrist looks like a beautiful piece of art: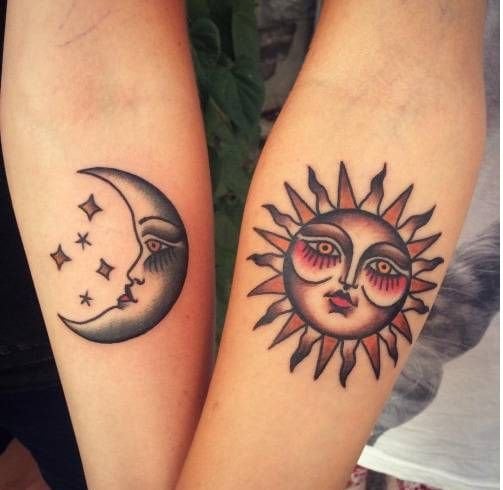 This tattoo is a representation of night and day and looks very gorgeous, especially because it has a vintage look to it: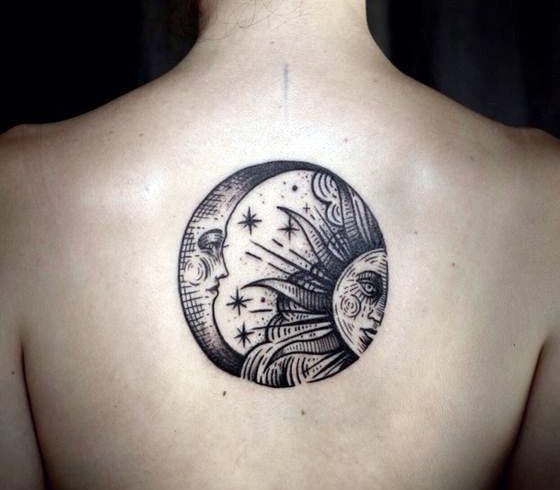 If you want a single moon tattoo, how about this simple moon design: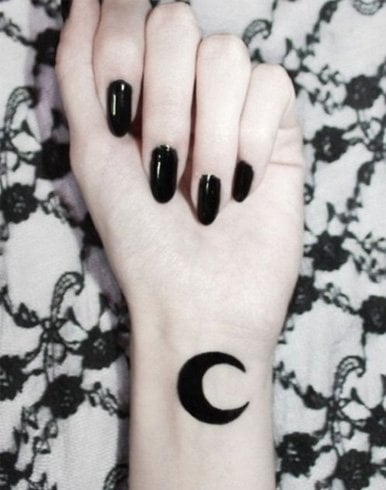 A fan of tribal sun and moon tattoo- This Aztec moon tattoo is exactly like the ones you would dream about!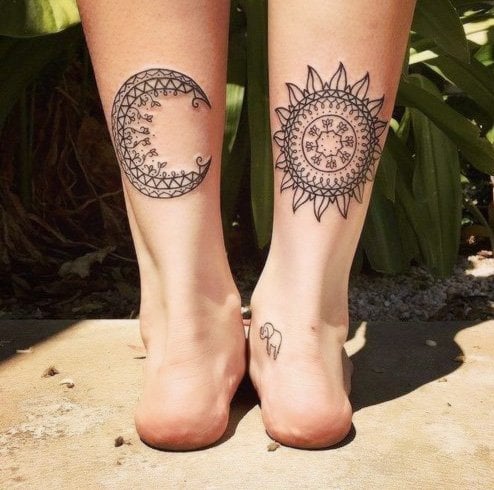 A popular way to get tattoos done nowadays is the watercolour or the splashed tattoo designs. Here is one for your inspiration: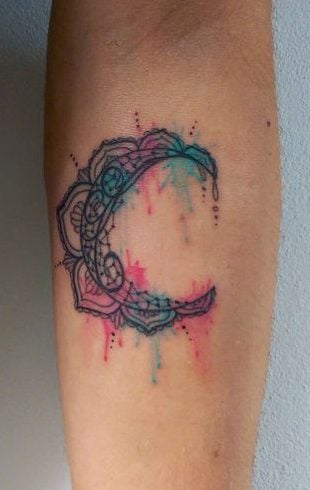 So these were our best picks for sun and moon tattoo designs. If you are looking for something divine and celestial to adorn your body, this tattoo idea would be perfect!
Images Source: pinterest.com