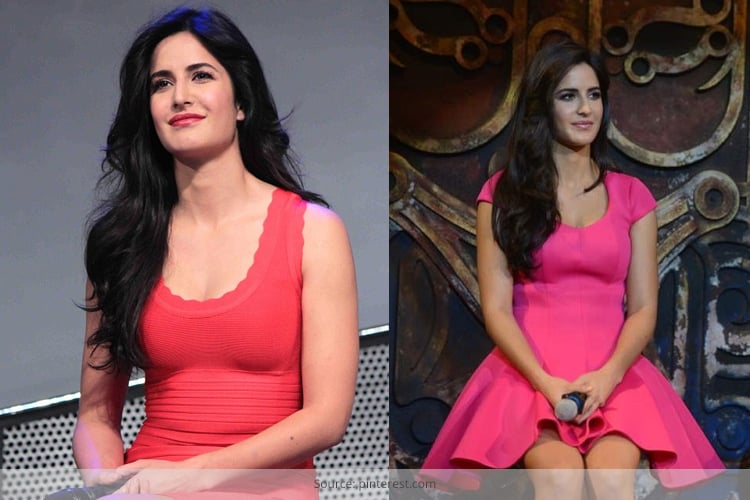 Fashionlady presents to you this week's glamorously dressed celebrity who is bestowed with a natural sense of style, screen presence and oomph factor. Our choice of the week is Katrina Kaif who looked gorgeous at the launch of Dhoom3 merchandise.
Touted at the "Barbie Doll" of Bollywood, Katrina Kaif is currently the leading actress of Bollywood and makes headlines almost everyday in the world of entertainment. Whether it be for her hush- hush affairs, secret holidays, fashion statement and glamorous roles, she is always in demand. With her upcoming stylish thriller "Dhoom3", she is currently  the talk of the town.
It is to promote the merchandise for this uber chic, stylish sequel, she turned up in a fabulous smoking hot red dress. With tousled hair and soft curls fashionably falling over her shoulders, she looked glamorous and every bit the starry diva. With a glamorous red pout, she looked incredibly gorgeous and strutted around in nude-colored pumps.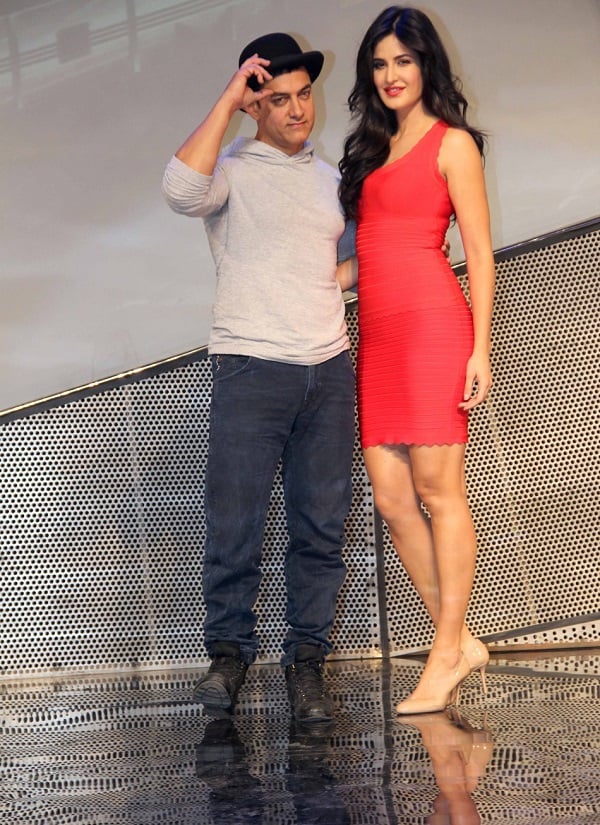 The red dress enhances her curvaceous silhouette and helps in flaunting her perfectly toned body. She has put in lot of hard work to train as an acrobat diva and went through heavy duty training schedule. Most of her stunts involve hanging from straps and hoops suspended from great height and also involve choreography! She has worked out hard enough to gain upper-body strength and learnt acrobatics from famous circus professionals.
The event held on November 20 th was all about promoting the merchandise of Dhoom 3  which include look-alike dolls of Aamir and Katrina, mobile games and other technology stuff! The press conference held at the event asked Katrina questions about Salman Khan and even Aamir Khan (her co-star) successfully pulled her legs!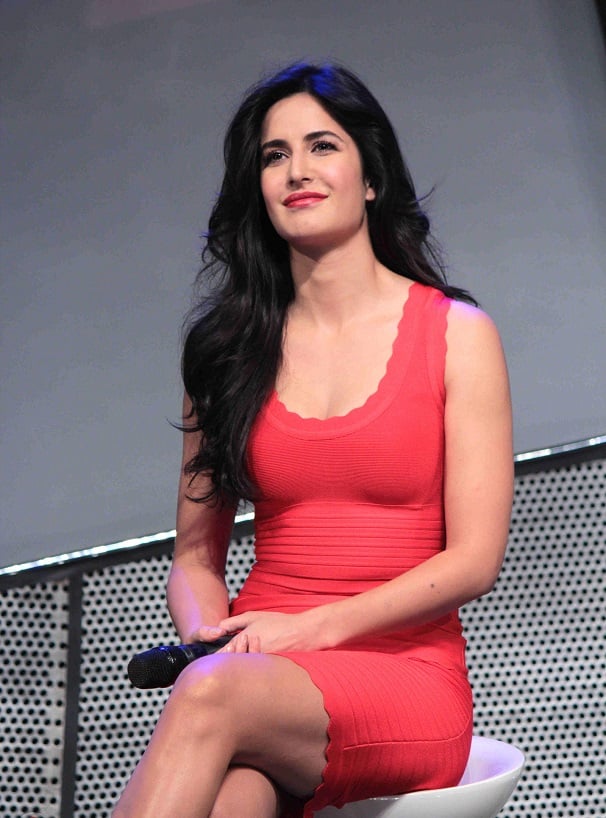 Katrina Kaif has been making stunning public appearances for the promotion of Dhoom 3. Last week, she sported a hot pink frock at the music launch of the stylish number "Dhoom Machale Dhoom" from Dhoom 3.
[sc:mediad]
With light pink lipstick and soft make-up accentuating her pretty features, she looked lovely in the short pink dress. Paired with gladiator heels and going accessory-free, she looked gorgeous and very much Barbie-like. However, an unfortunate wardrobe malfunction occurred while she was interacting with the audience. How we wish these heroines are more careful when it comes to their wardrobe and avoid such embarrassing incidents!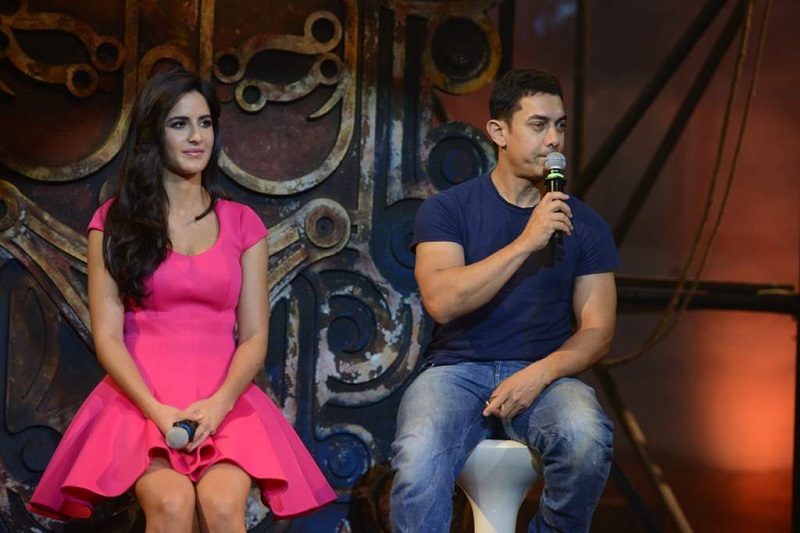 She has never been fitter which shows in her perfectly toned legs and svelte figure encased in lovely designer clothes. The speculation that has been doing the rounds is whether she would wear a bikini or not. After her controversial photos in bikini with Ranbir Kapoor surfaced, she has been miffed and wants the media to focus on her work! Well that definitely should be the case after all her acrobatic stunts in the movie are a result of her extreme hard work, dedication and training for over the period of an year.
We wish the pretty, angelic Katrina Kaif all the success for her upcoming Dhoom 3 and wait eagerly to see how it fares!
Images Source: pinterest.com